Eleven Madison Park in New York City now serves the ultra-premium blend
A ten-ounce brew is made tableside for $48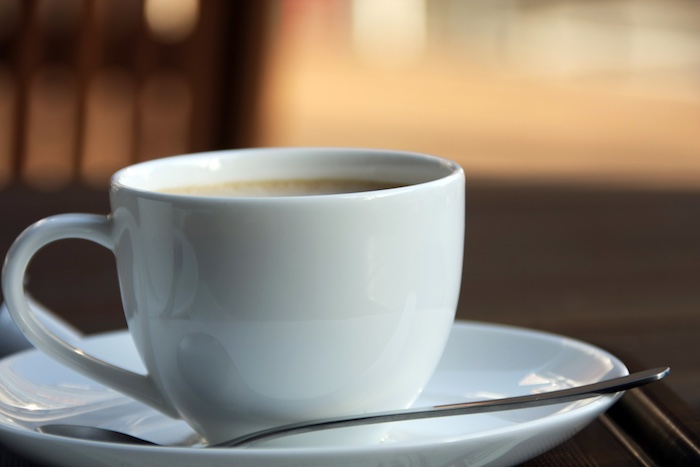 People are willing to pay $25,000 for one taco and $195,000 for a bottle of wine but can a cup of coffee fetch the same insane prices? Probably not but the most expensive cup of coffee still makes the average Starbucks drink look cheap.
Eleven Madison Park in New York City is now serving a cup of coffee more expensive than an entire bag of coffee. According to the Wall Street Journal, the brew is made from "ultra-premium Wush Wush beans from Colombia and a Silverton coffee dripper." It also comes with a sideshow.  The restaurant's coffee director will create a ten-ounce brew (about two cups of coffee) right at your table for the just $48. That's $24 a cup.
If you're wondering about the taste of the most expensive cup of coffee, the coffee director at Eleven Madison Park told WSJ that the coffee has "a creamy texture" that reminds him of dough or yogurt." He compared the flavor to a blueberry pie.
Munchies explains that people shouldn't be surprised about what the restaurant is doing with coffee beans. The owner made headlines last year for opening a food truck that served the "Humm Dog." It's a hot dog topped with truffle mayonnaise and Gruyère cheese and then wrapped in bacon.
This new cup of java is bad news for another NYC restaurant. The Extraction Lab in Brooklyn, N.Y. was slinging out the most expensive coffee in town, before this week, offering coffee freaks an $18 cup of coffee.
The most expensive coffee might cost a lot, but it has about the same amount of caffeine as the cup brewed in your pot at home. Maybe let's all stick to the regular cheap stuff until we hit the lottery?
FOLLOW ODDEE ON FACEBOOK AND TWITTER.