1

Woman posts engagement photo on Facebook and accidentally reveals the reason behind it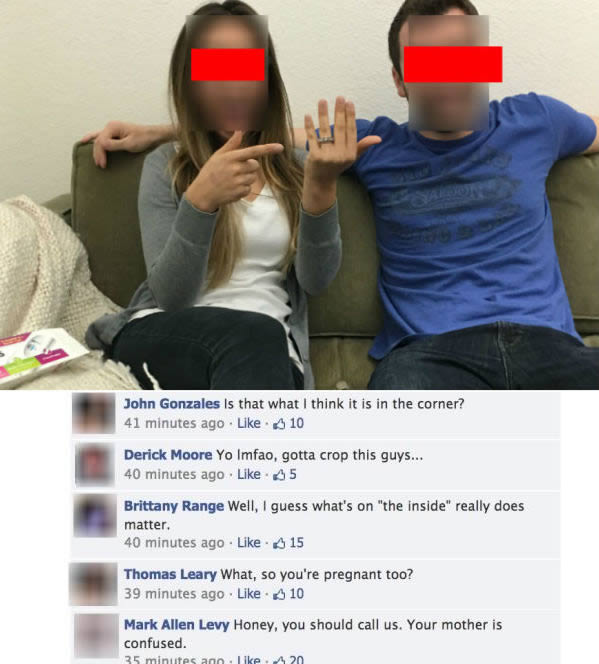 Miranda Levy posted news of her engagement on Facebook, saying she was "truly blessed" to announce that she was marrying "the love of [her] life." She went on to explain how she doesn't have a real ring yet, but knows she and her husband-to-be will be happy together "regardless of material things." The accompanying photograph revealed a bigger piece of news—a pregnancy test. As a result, her post went viral.
2

A wife is caught cheating after another man's boots are spotted on Snapchat
This woman was apparently busted cheating after sending her husband some photos via Snapchat before she went to bed.
The woman, known only as "Chelsea," reportedly sent several provocative snaps to her husband from her hotel room before she went to sleep. Unfortunately for her, she accidentally gave him a little more than he was expecting. Who was holding the camera? And who's boots are those? Huh, Chelsea?
3

A Swedish politician exposes more than he intended on Instagram while sharing his new tattoo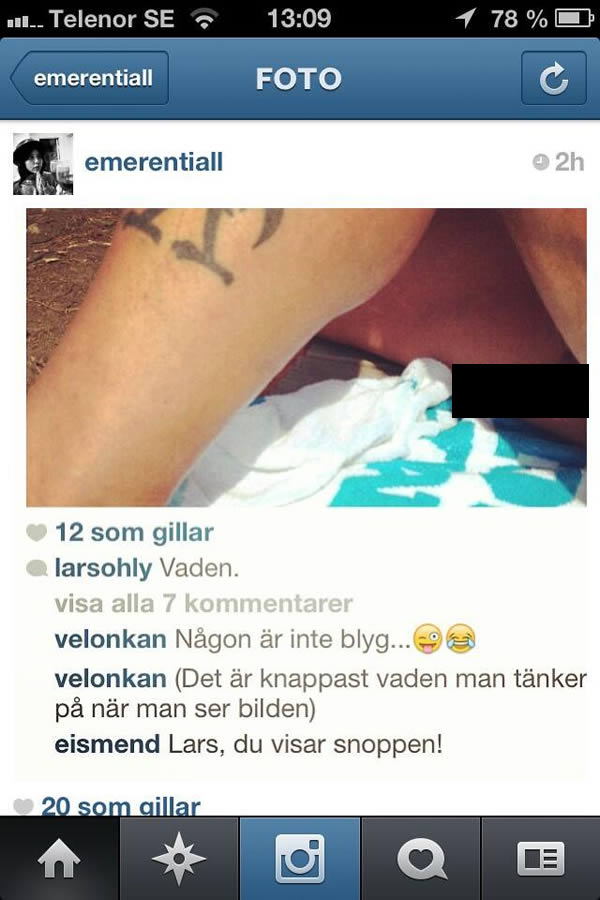 It could happen to anyone.
You decide to post a picture of your nice new tattoo for your social media pals, and then, moments later, you realize the worst has happened—you've exposed more than you intended to your legion of followers, and their followers, and so on...
This wake-up-in-a-cold-sweat scenario was very real for Swedish politician Lars Ohly after he proudly tweeted an Instagram picture of his tattoo. "Ha, ha, I accidentally posted a picture on Instagram that showed more than intended. Now corrected," Ohly said on his Twitter account. Ohly, 56, quickly removed the picture after posting it, but couldn't stop the avalanche of comments.
The best reaction to the gaffe was from a fellow politician who said, "I'd planned to grill sausages tonight, but now it's going to be chicken."
4

Prince William's photo reveals UK Defense Ministry passwords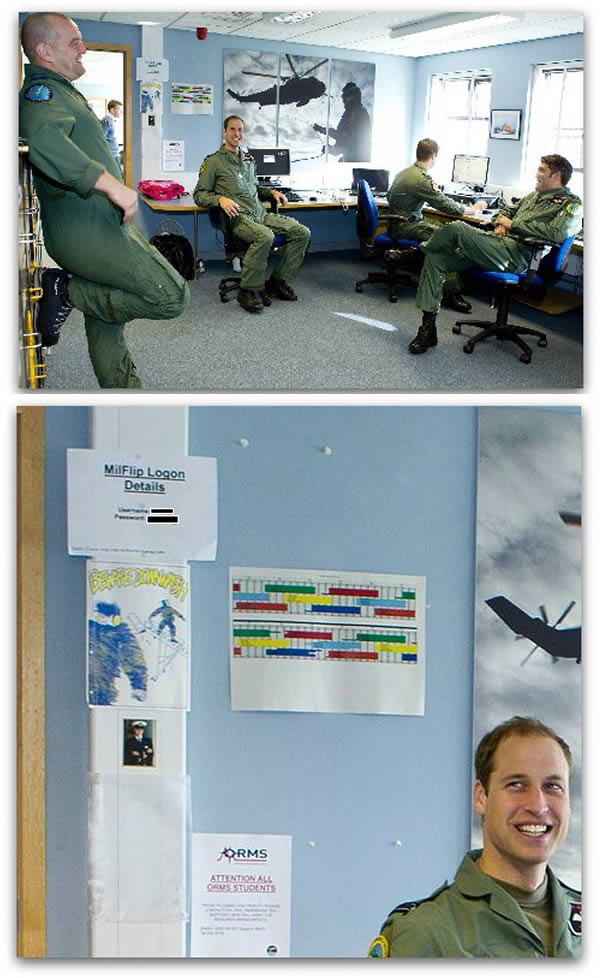 British palace officials had to remove several photographs of Prince William from his official website after realizing that they showed Ministry of Defense passwords in the background.
The photos, published on the website the 30-year-old prince shares with his wife Catherine, had aimed to provide a glimpse into his life as a search and rescue pilot with the Royal Air Force (RAF)—but revealed much more.
"Due to administrative oversight, these photographs were not properly cleared at RAF Valley, and the images showed unclassified MoD user names, passwords and computer screens on a restricted system," a ministry spokesman said. "The passwords and user names shown have now been reset as a precaution, and we are satisfied the images do not contravene security regulations."
The photos show the second in line to the British throne in his RAF khaki jumpsuit going about everyday tasks at his Welsh base—from carrying out checks on his Sea King helicopter to making a cup of tea.
5

The girl who accidentally showed the world she owns a massive sex toy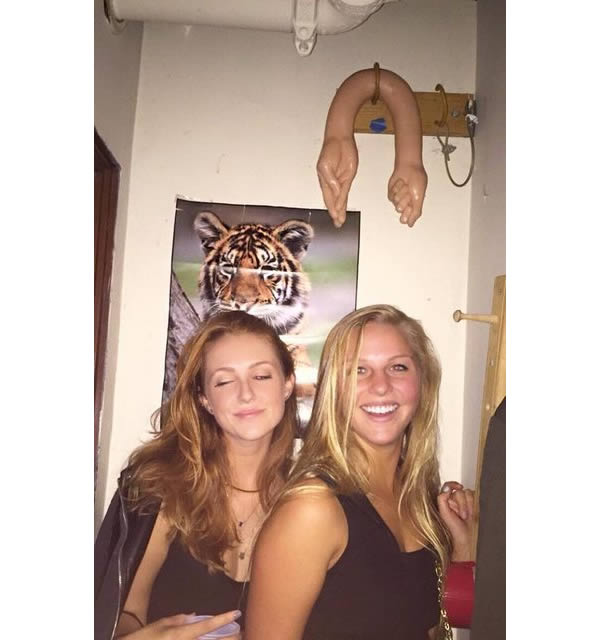 We know what you're thinking. Is that a tiger's head hung shamelessly from the wall? No, no it's not. That's a poster.
That is a massive double dildo hanging next the poster, however, in a place where you'd normally expect to see a scarf or a coat or something that isn't a double fisting sex toy. But hey, it happens. What doesn't usually happen is the uploading of the picture onto Facebook for the world to comment on and like.
We're not sure how quickly she took the photo down, but it was too late—it had already captured and uploaded onto imgur, where millions have since seen it.
6

A man posts a photo of apartment he's looking to share and accidentally reveals his underwear preferences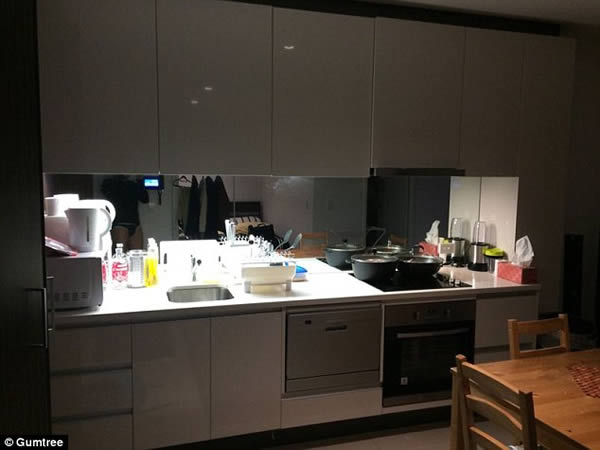 An Australian man posted an ad on popular classifieds website Gumtree looking for a roommate. However, he accidentally posted a little too much info—one picture shows a mirror reflecting an image of him wearing some ridiculously tiny underwear.
Others pictures in the ad show the apartment's dining room, the bedroom available for rent, the building's indoor pool and the streets surrounding the location. The unfortunate photo has been mocked online. "Can you see what I see?" one person wrote, after spotting the listing on the online classifieds site.
7

A celebrity accidentally shares a saucy snap of her bare chest online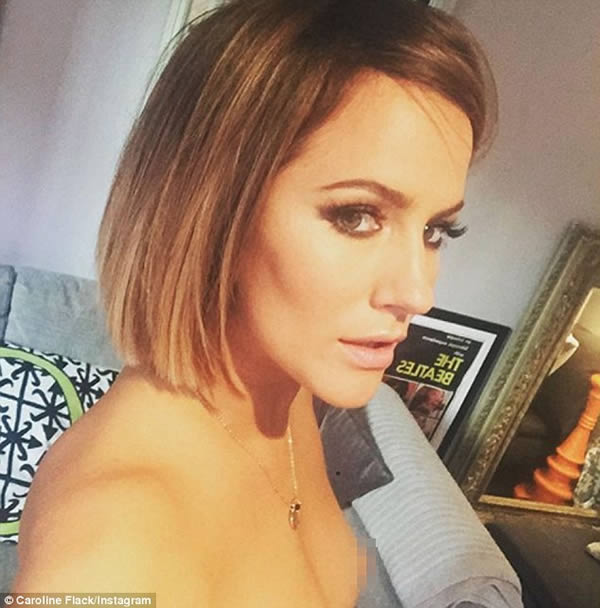 Caroline Flack revealed just a little too much in her latest selfie. Standing topless as she posed for a photo, the 35-year-old (who is soon releasing her first autobiography, humorously titled Storm in a C Cup) clearly forgot to crop the image, resulting in an awkward nip-slip.
The X Factor host deleted the snap just moments later though it seems it wasn't quite fast enough as fans instantly bombarded her Instagram account with jokes and crude remarks. The TV presenter re-uploaded the image though this time she cropped it so that her breast was completely out of the picture, but that still hasn't stopped some of her 605,000 followers making remarks. "Best to 'crop' these people from your life and 'nip' the hate in the bud," one fan quipped, before another reminded her, "We've seen everything."
8

Jason Biggs' wife tries to make a joke but ends up revealing more than she intended to on Instagram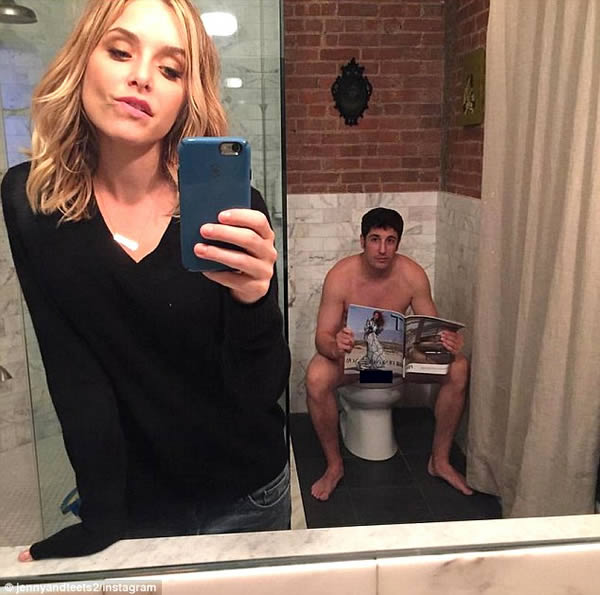 Jenny Mollen decided to joke around with fans by posting a selfie that featured a naked Jason Biggs sitting on the toilet in the background. Although the funnyman, 37, was attempting to cover his modesty with a magazine, he accidentally ended up exposing himself. After realizing that she'd shown off more her husband than she meant to, the performer and writer deleted the risque photograph.
9

Khloe Kardashian is caught naked in sister Kylie Jenner's selfie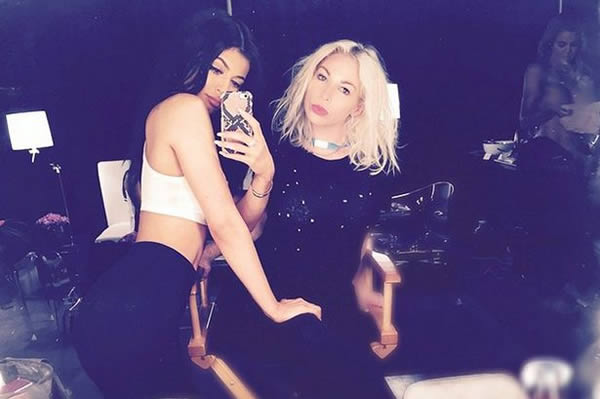 Kylie Jenner's lips or her lack of clothing are usually topics of conversation when it comes to her selfies, but this time it was her naked sister Khloe Kardashian that was hogging the limelight.
Khloe's body has been the talk of the town since she's thrown herself into a rigorous fitness regime. While she may have thought it was safe to be nude, that certainly was NOT the case.
Makeup artist Joyce Bonelli and 18-year-old Kylie were taking a selfie together when they were photobombed by what looks to be like a naked Khloe in the corner. Yes, you have to look very hard, but there she is. In the caption, Joyce wrote: "@kyliejenner, it's really not about us though," as she tagged Khloe.
Fans were quick to spot Khloe. They wrote, "look at Khloe naked lol." But coming from the Kardashian family, I really doubt it was indeed accidental.