1

Taco ($25,000)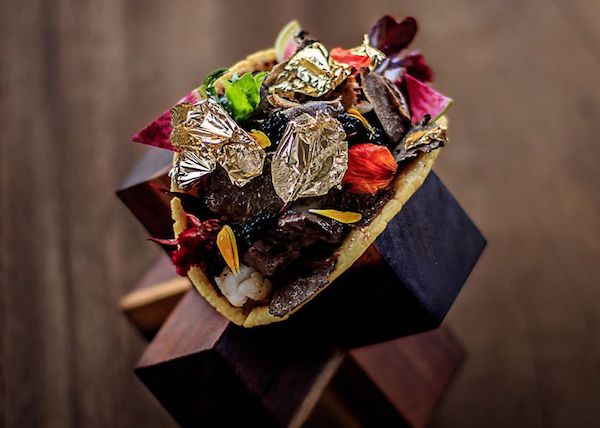 One Mexican hotel has given the humble taco a top dollar makeover.
A taco at Grand Velas Los Cabos' comes stuffed with Kobe beef, caviar, gold leaf, chunks of lobster, and black, truffle-infused brie cheese. A salsa infused with tequila and civet coffee (crafted from partly digested coffee cherries eaten by wild civet cats) is added to the mix, bringing the price tag up to $25,000.
Chef Juan Licerio Alcala masterminded the lavish meal, which is currently being served up at the hotel's Frida restaurant.
2

Sushi ($1,978)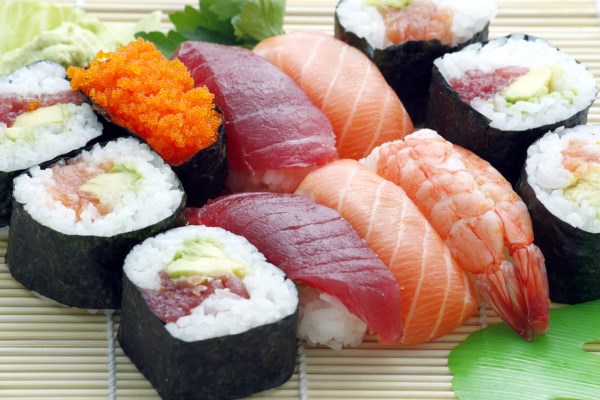 A Filipino chef, Angelito Araneta Jr., took sushi to another level with this five-piece specialty nigiri roll. It starts with premium pink salmon from Norway and Foie gras. Next, instead of wrapping the fish in seaweed, Araneta uses edible 24-karat gold leaf. He then puts three Palawan pearls on each piece, in addition to 20-carats of African diamonds. Add all those ingredients up, and you've got the most expensive sushi in the world.
3

Hamburger ($5000)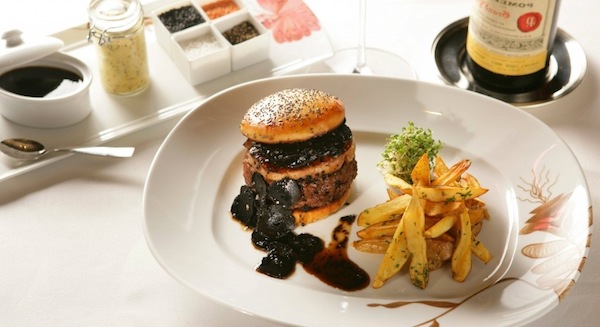 The FleurBurger 5000 (the "5000" in the name refers to the dollar amount) is featured at Fleur, Chef Hubert Keller's restaurant at the Mandalay Bay in Las Vegas.
To build the costly gastronomic delight, Keller sears a Wagyu beef patty (pricey in itself, at $100 a pound) and douses it over and over again with butter, sealing in the flavor. He then slices and sears a few slabs of prime Foie gras ($45 a pound), and combines the duck fat with more butter to sautée a mound of sliced black truffles ($1,500 a pound). After that, Keller carefully layers the ingredients onto a freshly baked brioche bun.
Still, that doesn't quite add up to $5k. The main reason for the burger's price is poured rather than cooked—a bottle of 1995 Petrus (which sells for more than $5,000 on its own) comes with the burger as the perfect pairing. So far, Keller has sold 28!
4

Ramen ($180)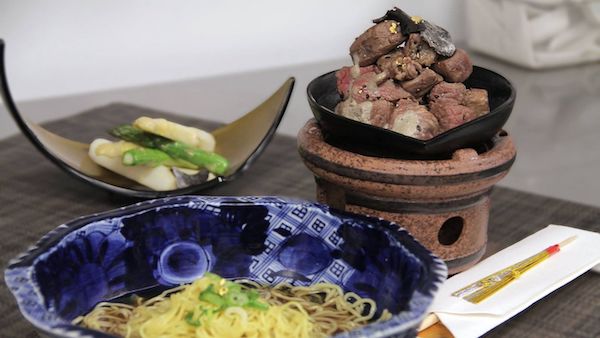 Koa, a Japanese restaurant in Manhattan, is now serving gold-flecked ramen, and claims it's the world's "most expensive."
Customers with cash to splash can expect a rich assortment of ingredients to accompany their noodles—gold flakes, Wagyu beef and shaved truffle, to name a few. You can also take home a souvenir from the experience—??your very own set of chopsticks.
5

Hot Dog ($169)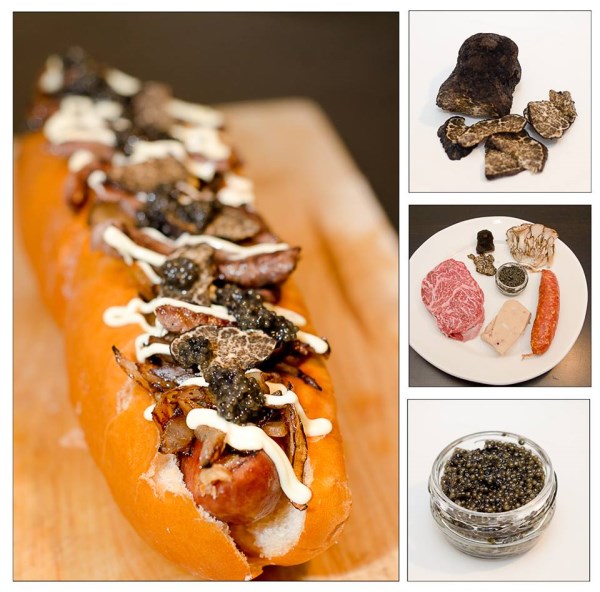 Would you believe this $169 hot dog is not found at a brick and mortar restaurant, but a food truck? Seattle, Washington's Tokyo Dog specializes in "Japanese style" hot dogs, and while most of their menu is made ready to order, the Juuni Ban hot dog has to be requested two weeks in advance.
The dog features nothing but gourmet ingredients. It is served on a brioche bun and comes loaded with smoked cheese bratwurst, Wagyu beef, Foie gras, shaved black truffle, and caviar. It is pricey, but you won't be throwing your money away—all of the proceeds from the Juuni Ban go to the American Red Cross.
6

Dessert ($25,000)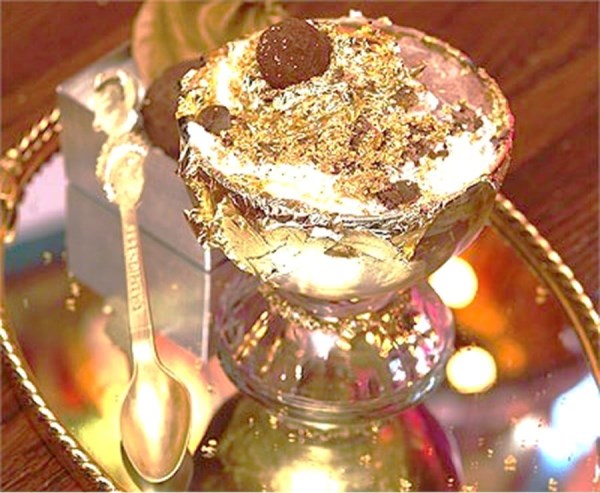 The Frrrozen Haute Chocolate dessert from Manhattan's Serendipity 3 is served in a Baccarat Harcourt crystal goblet (with an 18 karat gold and white diamond bracelet attached to the neck) and is further laced with 23 karats of edible gold. The recipe for the dish itself contains 14 rare and secret cocoas from Africa and South America, milk, ice cubes, whipped cream, and shavings from the La Madeline au Truffle ($2,500 a pound). Five more grams of 24 karats of edible gold are sprinkled on top, and this rich dessert is served with a £8,800 ($14,000) jewel-encrusted spoon. (The bracelet and the spoon are yours to keep after this haughty indulgence is complete.)
7

Omelette ($1000)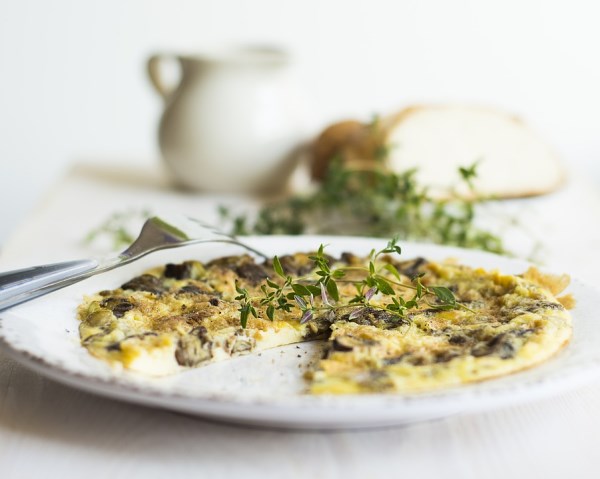 Big spenders in Manhattan, take note—the Zillion Dollar Frittata, a Spanish omelette with lobster and 10oz (280g) of caviar, is on the menu at Norma's in Le Parker Meridien.
The restaurant has a bell which is rung whenever a customer orders the 3,000-calorie dish, which contains six eggs, the meat of a whole lobster, and a whopping 10 ounces of Sevruga caviar. Bring it down to one ounce, and the omelette becomes more of a bargain at $100.
8

Pizza ($12,000)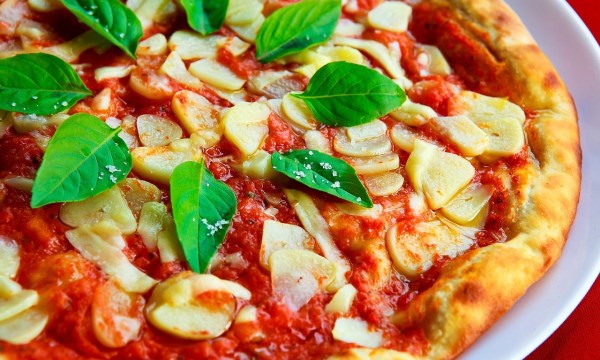 You'd think for $12,000 you would at least get a large pizza—but no, at 8-inches, the Louis XIII is more of a personal dish.
Chef Renato Viola brings his pizza-making team to the customer's home and prepares the dish for 72 hours. Its dough comes from certified organic flour and goes through long direct proofing before Australian pink salt, Buffalo mozzarella, four types of caviar (Oscietra, Royal, Classic, & Beluga), red prawns, Palinurus elephas (spiny lobster), and Squilla mantis (shrimps) are added. Louis XIII cognac of Remy Martin and Krug Clos Du Mesnil champagne round out this pricey gastronomical feast.