A California surfer won a recycled material contest using discarded cigarette butts
Contestants had three months to construct the surfboard
The winner spent the entire summer collecting tossed away cigarette ends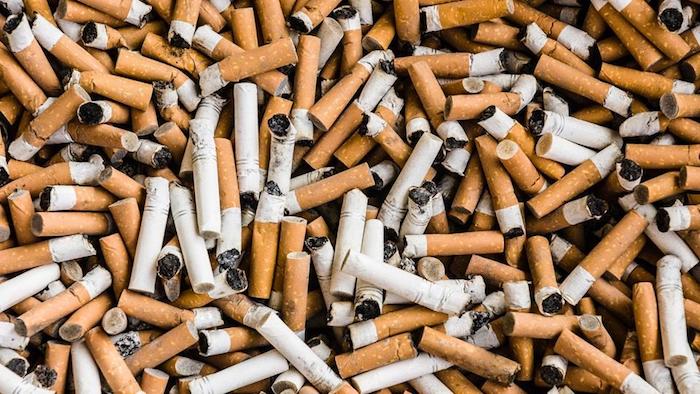 Taylor Lane and his buddy spent the summer picking up cigarette butts from the sand, parking lots and local paths around Santa Cruz. The duo did it partly to help keep the city clean but mainly to construct a contest-winning surfboard made entirely of the discarded debris.
The third annual "Creators & Innovators Upcycle Contest", hosted by Vissla surfing gear and the nonprofit Surfrider Foundation, had over a dozen entries this year. All were on display last week. The other boards entered into the contest were made from potato sacks, used packaging materials, and even an old bathroom door.
Lane, 24, told the Orange County Register that cigarette butts are "the most polluted item picked up on the beach" and "no one thinks twice that you can do anything with it."
Contestants had three months to make their surfboards and Lane's best buddy called the board "visually disgusting but awesome in how gross it is."
Here's a statement about the environment that you can ride: Man makes surfboard out of 10,000 cigarette butts https://t.co/zlUDIYgMJi

— AP West Region (@APWestRegion) October 24, 2017
Vissla founder Paul Naude told the AP that the contest was designed to encourage creative thinking about sustainability. "This new culture is asking questions today. What are we doing to the environment?" Naude said.
Last year's winner came in second place this time around with a board made from a box that once contained carrots. His winning entry in 2016 was a surfboard made entirely of scrounged cardboard.
Here are even more creative works of art made from recycled products.
FOLLOW ODDEE ON FACEBOOK AND TWITTER.