1

The exclusive (and expensive) Ibizan eatery that is designed to challenge the senses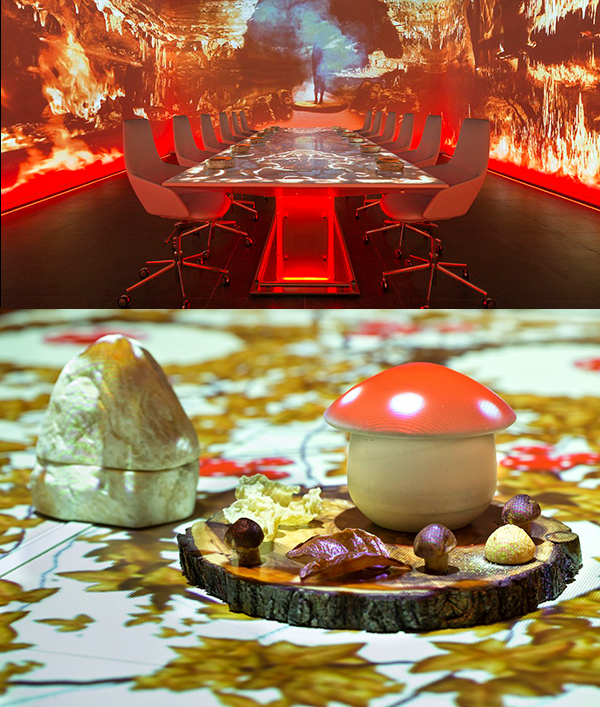 What is it about Sublimotion, the newest restaurant from two-Michelin star Spanish chef Paco Roncero, that warrants the £1,250 (approximately $2015) per head price tag?
Located in Ibiza's Hard Rock Hotel, Sublimotion is part high-end eatery and part theatrical experience which – as the owners tell it – promises to not only appeal to a diner's every sense, but transport them to another world entirely.
Those that have experienced Sublimotion thus far have described taking a nondescript freight elevator to high-ceilinged, windowless oblong room – empty but for a single, neon-lit communal table. The table and walls then serve as a canvas for an elaborate light/art installation.
Food is served with a distinct flourish. A Daily Mail journalist described the experience: "We make our own Bloody Mary cocktails using test tubes presented to us in a giant book. Nitrogen-frozen olive oil is added to bread and tomato in an unusual modern twist on the traditional Spanish dish pan con tomate, and separate olive oil parcels are presented to us suspended on a mini washing line – complete with pegs. My favorite dish is a sweet dessert served up on a spinning, levitating plate, which eventually slows down enough to allow me to eat it."
The 20-course meal is not the only variable in the experience. Room temperature, humidity and even scents are altered to suit each dish, along with the musical accompaniment.
For a glimpse of the goings-on at Sublimotion, watch the video below:

2

The holiday that covers over 150 countries in 2 years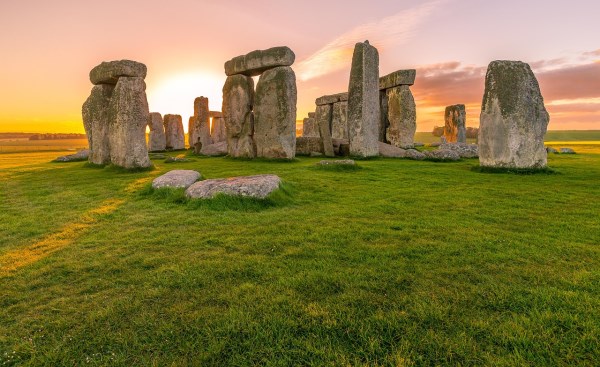 When luxury goods and experiences website VeryFirstTo.com launched its £1m package holiday to every Unesco world heritage site in 2013, they didn't expect any takers. However, they were pleasantly surprised when an anonymous Chinese student from an undisclosed background jumped at the chance to do just that.
The trip, which will take 2 years to complete, will include visiting more than 150 countries. The student with time and money to burn will stay in the most luxurious hotels each destination has to offer, and fly business class throughout his journey.
While the phone didn't exactly ring off the hook, those affiliated with the website said they got at least 15 inquires about the trip. No word as to whether they will continue the promotion, although if it's lucrative, it's likely.
3

The hotel suite thats costs a staggering $83,000 a night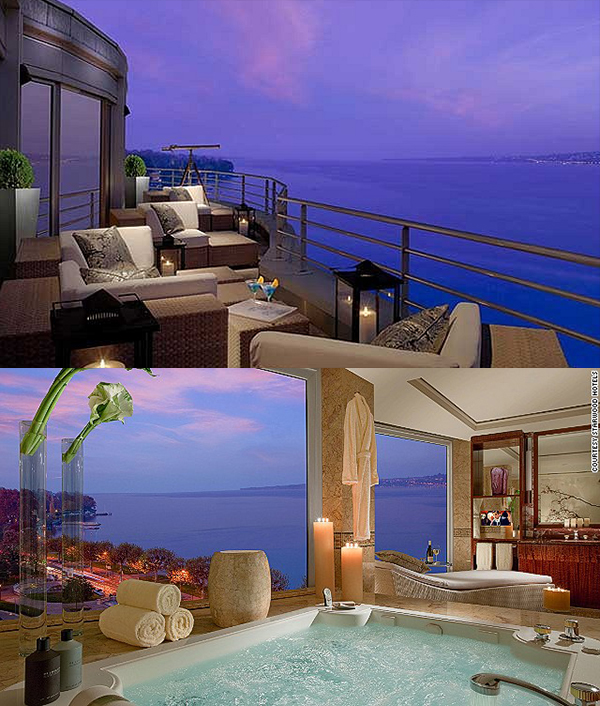 At $83,200 a night, the Royal Penthouse Suite at the President Wilson Hotel in Geneva, Switzerland is famous for being the largest and most luxurious suite in the world.
Situated on the top floor of this already opulent Lake Geneva hotel, the penthouse is more like a permanent residence than just a place to temporarily hang your hat. Twelve bedrooms, twelve marble bathrooms and a wraparound terrace with breathtaking views of the Alps are yours to enjoy. Every conceivable amenity is included such as a Bang & Olufsen BeoVision 4-103 flat-screen TV with sound system, a Steinway grand piano, a billiards table and a private gym.
The suite combines luxury with maximum security and privacy – it features bulletproof glass and a private lift to take guests directly to their majestic living quarters. For VIPs traveling solo, the hotel also provides use of its private staff – a butler, chef, or personal assistant are at your beck and call. Enjoy your stay!
4

The bottle of wine that comes with a tour of its vineyard and cellars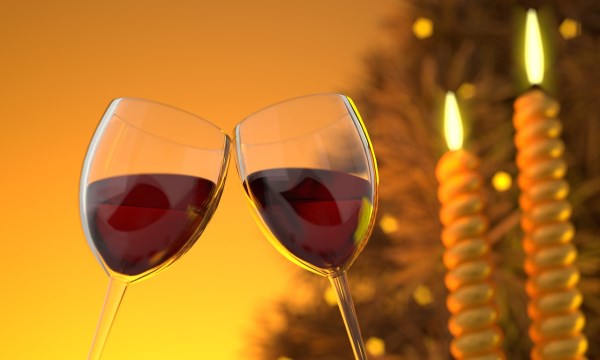 Consider yourself a wine connoisseur? Well, to get to the world's most expensive bottle of wine, you'll have to fly to Dubai, and visit the Le Clos wine shop in Terminal 3 of the Dubai International Airport. Once there, you can purchase a bottle of Château Margaux 2009, priced at $195,000. (The shop has three of the six produced.)
Along with 12 liters of fine wine in an oak case, you also receive a first-class flight to France to visit Château Margaux, which includes a tour of the vineyard and cellar, and a dinner hosted by managing director Paul Pontallier. Make sure to book your plane tickets now!
5

The island in Fiji that is available for private groups and events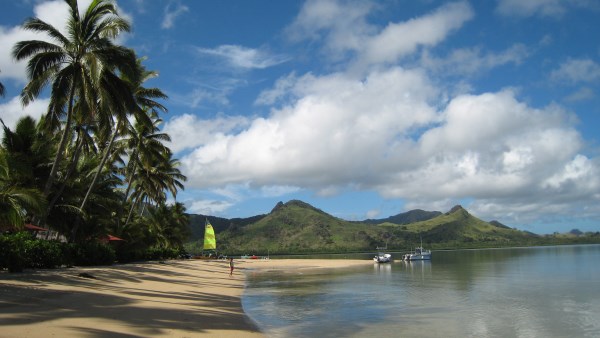 For the ultimate private party check out Laucala Island, Fiji which is newly available to rent in its entirety for private groups and events. Use of the island, which can accommodate up to 72 people in 24 tropical pool villas, will set you back $150,000 a night for a minimum of five nights.
All meals and drinks (including champagne, house wines, spirits and soft drinks) are included at the island's five restaurants and bars, where top international chefs can tailor themed menus by request. Should you so choose, there's even a traditional Fijian feast complete with native dancing and singing.
All guests are treated to 90 minutes of complimentary spa pampering each, and there are activities that run the gamut from golf on an 18-hole championship course (designed by Scotsmanm David McLay Kidd) to classes in traditional crafts including cooking, baking, soap making, basket weaving and wood carving.
6

The Centurion card is extended to customers on an invite-only basis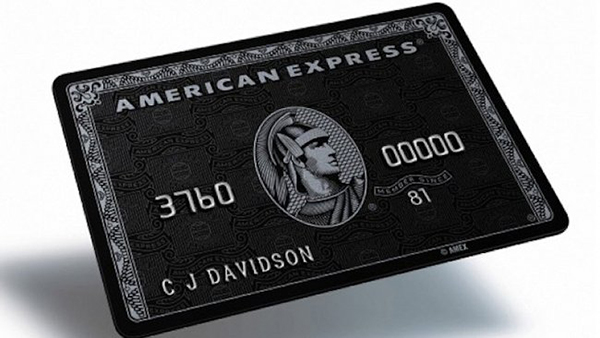 Ever wanted to throw caution to the wind and charge a big item? No, we're not talking televisions, trips or even cars. We're thinking more in the realm of homes or even planes. You can do so with the American Express Centurion card, but there's a catch – you have to be invited.
The card was introduced in the late '90s to cater to a more affluent customer segment. To become a cardholder, you have to meet American Express' stringent requirements. You must have an average of $16.3 million in assets, a household income of at least $1.3 million, and be able to pay the card's $2,500 annual fee and $7,500 initial fee.
Centurion cardholders are some of the wealthiest people in the world, and their spending power is limited only by their imagination. According to reports, the largest Centurion purchase on record is $52 million for a private jet which was made by tech millionaire Victor Shvetsky.
7

The airline ticket that buys you a private suite on an Airbus A380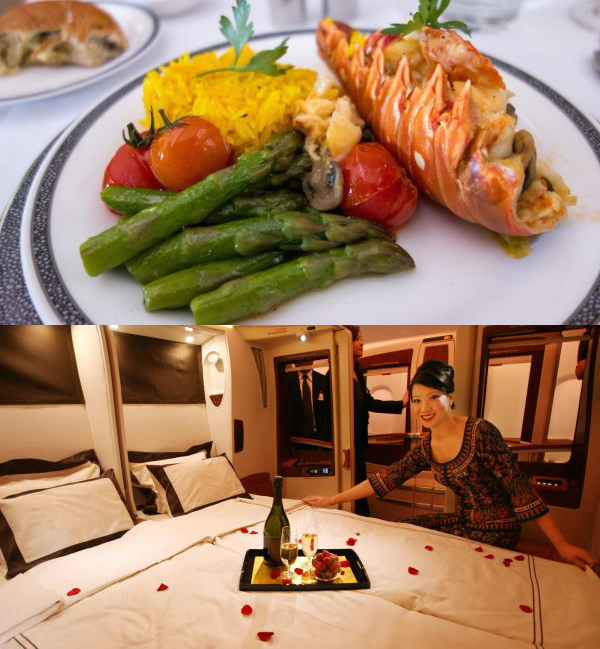 What do you get with the world's most expensive plane ticket? Travel writer Derek Low decided to cash in years of accumulated frequent flyer miles for a SGD $23,077 (€14,360) ticket to find out – and he documented it for the rest of us.
Low traveled from Singapore to New York in a private suite on a Singapore Airlines Airbus A380 and was treated like a VIP from the very start of his journey.
Upon entering Singapore's Changhi Airport, he took his luggage to a check-in lounge for First Class and Suites passengers, which he described as being "like a hotel lobby which even had a bellhop who carries your luggage." He was then led to an exclusive lounge called the "Private Room," which staff reportedly claimed is "higher than First Class." While in the Private Room, he feasted on delicacies such as Chicken and Mutton Satay plate, Baked Boston Lobster with Gruyere, Emmenthal and Cheddar, and a U.S. Prime Beef Burger with Foie Gras, Rocket Leaf and Fried Quail Egg.
When he was ready to board the plane, he was escorted to his personal suite, and immediately offered a glass of Dom Pérignon champagne.
The suites are nothing sneeze at, according to Low – they feature a twin-size bed that can be turned into a double, a television, bedside cabinets and a leather armchair hand-stitched by the Italian master craftsman Poltrona Frau.
During his flight, Low was offered Givenchy pajamas, slippers, pillows and blankets, gourmet coffee and more lobster dishes while flight attendants regularly checked on him in a discreet manner. Bose headphones and Salvatore Ferragamo toiletries were also his for the taking.
After the flight, Low said: "I have to say, after being served Dom Pérignon in a double-suite bedroom at 36,000 feet, I'm not sure flying experiences get any better than this."
8

The temporary tattoo that consists of 612 diamonds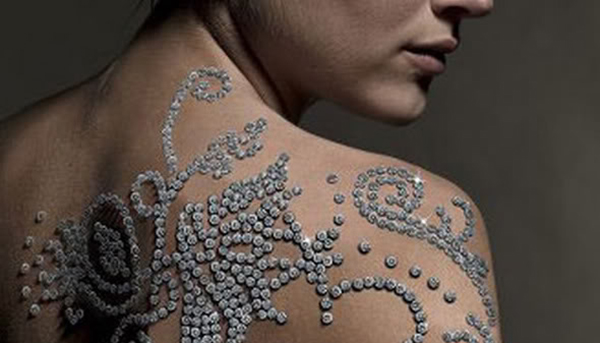 With tattoos now more the rule than the exception, people from all ages and walks of life have been getting inked.
Body art can be expensive however, depending upon the size and elaborate design of the piece. In 2010, Shimansky, a South African company, introduced the world's most costly tattoo.
The tattoo, valued at 7.2 million South African rands, or $924,000, was displayed by international model Minki van der Westhuizen. Minki donned 612 Shimansky Ideal Cut diamonds, each weighing half a carat. They were affixed to her with a water based adhesive.
The eye popping diamond tattoo was not permanent, fortunately, as it made movement difficult, but the promotion was so successful that Shimansky now has plans to provide high-profile clients with similar designs in the future.
9

The penthouse apartment in Monaco that is the most expensive in the world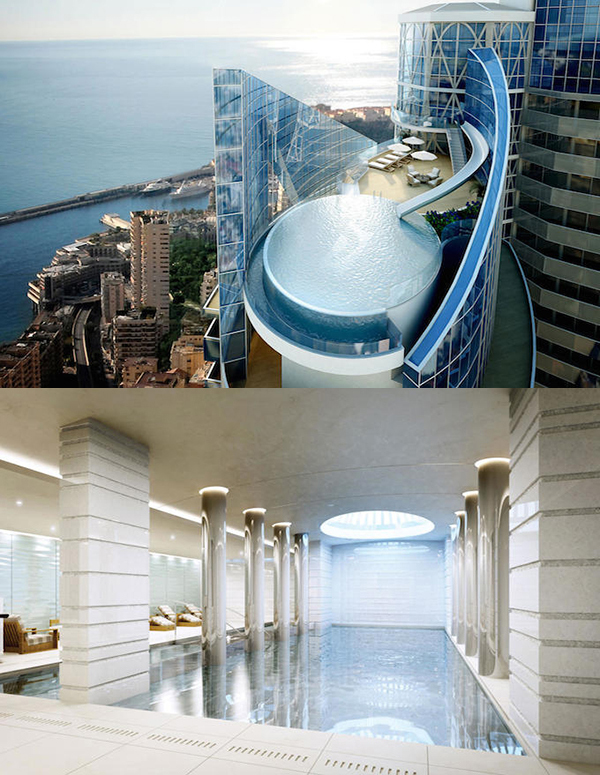 When completed, Monaco's Odeon Tower will be 170 meters tall and will include the world's most expensive apartment, the "Sky Penthouse," which can be yours for $400 million. (Thats TWICE the cost of the record set at London's One Hyde Park, where the penthouse is said to have sold for $223 million.)
What does $400 million get you? The apartment will have about 38,000 square feet of living space spread across five levels, with a kitchen on every level and a water slide extending from a dance floor to the private infinity pool on the terrace. Parking is no steal either – a space at the Odeon will cost about 50 percent more than the median American house, at 250,000 euros (about $330,000 at today's exchange rates).
10

The luxury cruise that covers 49 ports in 115 days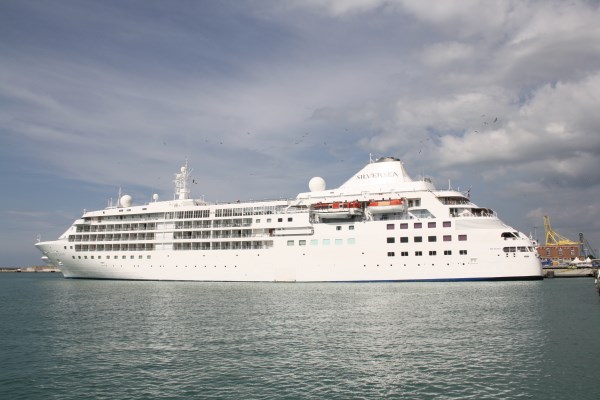 Silversea's World Cruise is sort of a seafaring equivalent to the 'round the world trip listed above.
The most expensive cruise in the world embarks in Los Angeles, and the discerning wayfarer with more disposable income than some small countries will visit 49 ports over 115 days including Tahiti, Australia, Bali, Hong Kong, Vietnam, Thailand, Malaysia, the Maldives, Zanzibar, Madagascar, South Africa, and a whole host of Caribbean island before disembarking in Ft. Lauderdale. The cost? A whopping $346,500.