1

The lottery winner who found his $1 million winning ticket a year after purchasing it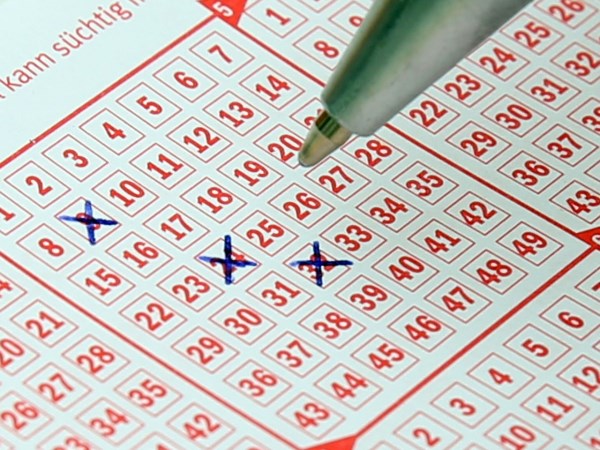 In January 2017, an Oregon Lottery winner claimed his $1 million prize after cleaning out his office and discovering the winning ticket he purchased a year before. Joemel Panisa found the Mega Millions ticket just eight days before it was set to expire.
Panisa put the ticket in an envelope in January 2016 and forgot about it. He had been cleaning his office when he discovered the ticket, checked the numbers, and found out he was a winner. He claimed his prize a couple of days later, becoming the state's fourth $1 million winner since the game began in 2010.
2

The father and son who won lottery jackpots with opposite numbers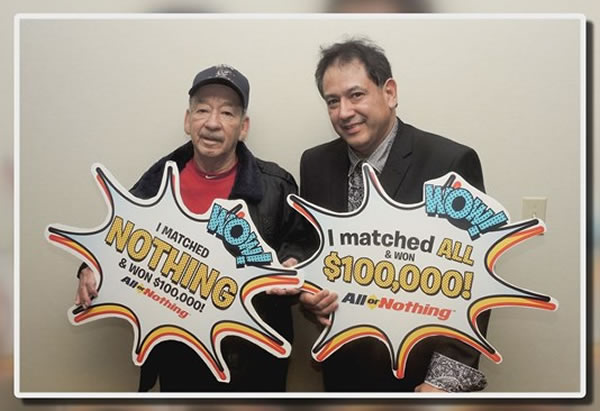 The name of the game is All or Nothing, and a father and son from Halstad, Minnesota are definitely in the "all" category. Pedro Ruiz Jr. was picking up some dinner Dec. 2, 2016, when he got a phone call from his dad, Pedro Ruiz Sr., asking him to purchase All or Nothing tickets for the weekend drawing. Ruiz Jr. bought his father's tickets and later decided to buy his own ticket for the drawing. He played the opposite numbers that were on his father's ticket.
There are 24 possible All or Nothing numbers. To take home the $100,000 top prize, a ticket must either match all of the 12 winning numbers or none of the winning numbers. Shortly after the drawing Ruiz Sr. learned that he was a $100,000 winner because his ticket did not match any of the winning numbers. A few hours later, Ruiz Jr. realized that his ticket had matched all of the winning numbers to win his own $100,000 prize. This is the first time in All or Nothing history that tickets matching all of the winning numbers, and none of the winning numbers were sold for the same drawing.
3

The mother of three who won $1.5 million after buying a ticket with just minutes to spare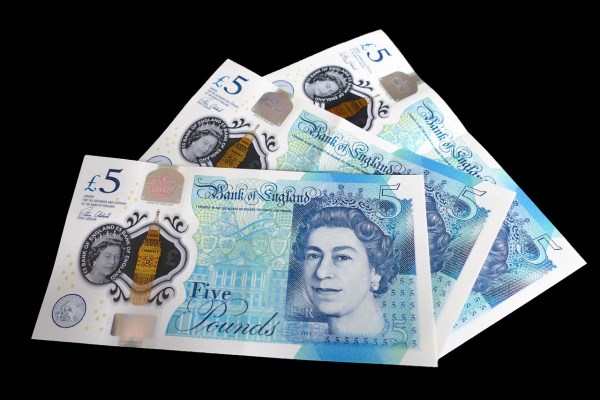 A lucky mom-of-three scooped up £1million ($1.5 million) after buying a last minute lottery ticket. Jane Wyatt, 49, purchased the ticket online for the Olympic-themed draw with just minutes to go before sales closed.
Jane, who has only ever previously won a few dollars, was one of 67 lucky players to bag a top prize for the draw, put on to celebrate Team GB's incredible medal haul in Rio. The part-time civil servant said she always believed she'd be rolling in it one day, and bought a ticket for the draw because she "felt lucky."
4

The Dubai plane crash survivor who won $1 million six days after a miracle escape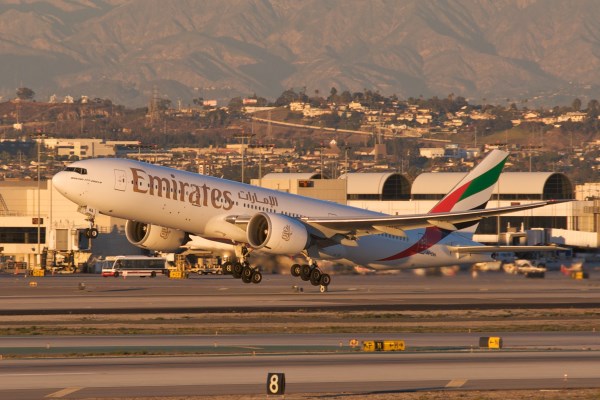 A passenger on board an Emirates plane that crash landed in Dubai in 2016 might be the luckiest man alive after he won a million dollars— just six days after the accident.
Mohammad Basheer Abdul Khadar is one of the survivors of the shocking crash landing but is now celebrating his mammoth win from the Dubai Duty-Free Millennium Millionaire. He bought the ticket on his way to a vacation with his family in Thiruvananthapuram, Kerala during Eid. The 62-year-old Indian national superstitiously buys a ticket whenever he travels to India; he claimed this was his 17th attempt at the airport lottery.
All 300 people on board were safely evacuated from Emirates airline flight EK521, which had been traveling from India—14 people were taken to the hospital.
5

The man who won a fortune after a rude customer pushed in front of him in line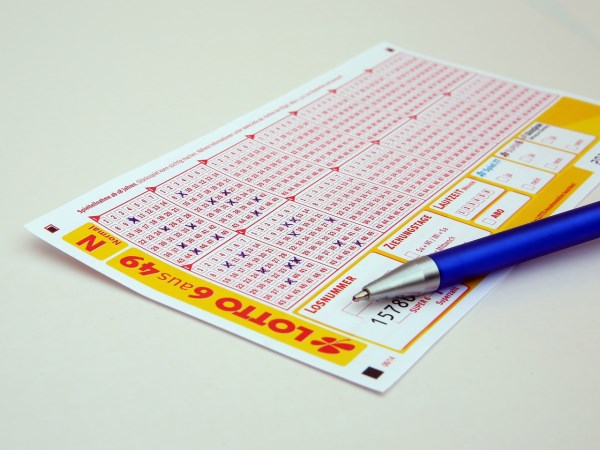 Most people get angry if someone cuts in front of them in line, but a man's calm demeanor paid off in a big way—his temperament made him a millionaire. The New Zealand man, who wishes to remain anonymous, won $1 million in the lottery.
As he waited at his local shop in Tauranga, a customer cut in front of him. He wasn't in a rush, so he decided against challenging the impatient shopper's rudeness. He just picked up his Lotto ticket a minute or so later and casually walked away—and off with $1 million.
He later said, "I guess good karma pays off. If that hadn't happened, they might have had the winning ticket not me."
6

The breast cancer patient who won the lottery two times in three months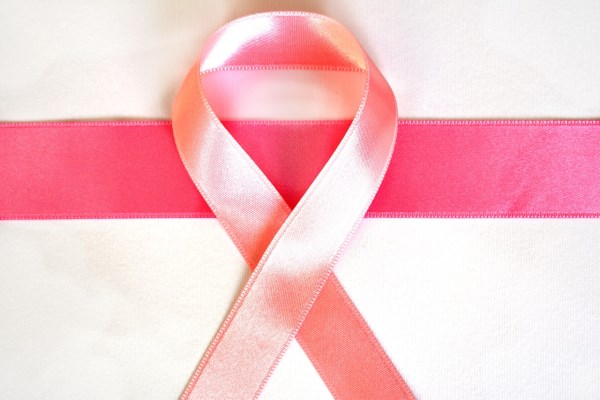 North Carolina Lottery officials said a woman who has been battling breast cancer for six years won the lottery two times in the past three years.
Gina Short, from Mecklenburg County, claimed her $250,000 All or Nothing prize in May 2016— just months after she snagged $1 million in the Ultimate Millions second-chance drawing. "We're still in disbelief mode," she said.
Short, who is currently undergoing chemotherapy for breast cancer, celebrated another $1 million victory in February of the same year.
7

The family that celebrated their third lottery win with a $1.5 million prize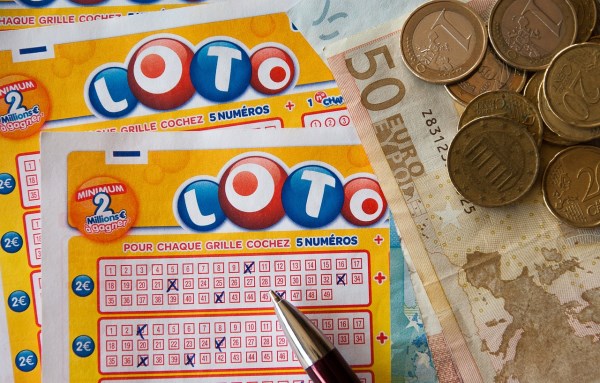 An elderly couple scooped £1 million to continue an incredible family-run of Lotto luck.
Peter Fry, 90, and his wife Mary, 86, won the prize in the Lotto Millionaire Raffle and have been hailed as Scotland's luckiest family.
It is the third time someone in the family has landed big in the National Lottery. Their daughter, Margaret, won £20,000 a year before on the Lotto Millionaire Raffle and Peter's cousin Annette Brown, 82, was the UK's 2,500th National Lottery millionaire after winning a £1,151,496 share of the Lotto jackpot in October 2010.
8

The millionaire lottery winner who dreamed the winning numbers 28 years ago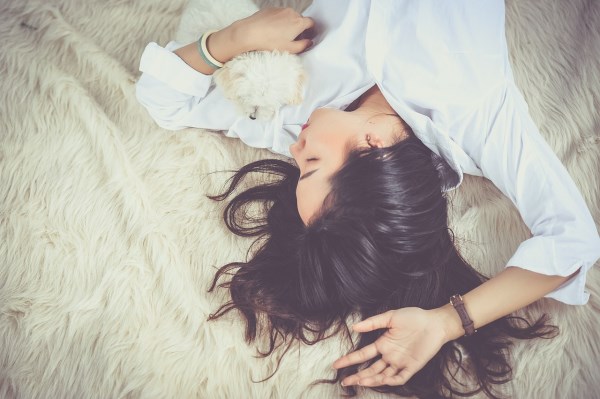 A Canadian woman is celebrating the New Year in style after winning millions with numbers she saw in a dream 28 years ago. Olga Beno's dream came true after she scooped $5.3 million jackpot in the Atlantic Lottery draw on December 28, 2017.
The Nova Scotia native explained how she dreamt a set of lottery numbers in May 1989 and stuck with them over the next two decades.
Beno didn't realize she had won the huge prize until 48 hours after the draw when she spotted the numbers in a newspaper as she spoke to her sister on the phone.