1

A pop singer immortalized in a shower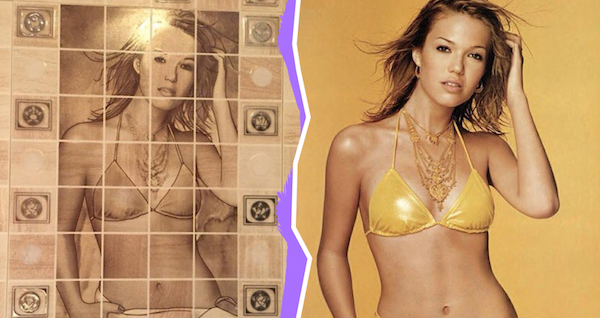 Some friends of Twitter user Peter Kaplan recently purchased an apartment in Queens. Like most New York apartments, the building came with some quirky features and a distinct sense of character, but the new tenants came across something completely unexpected—a mosaic modeled after a photo of 1990s-era pop singer and actress Mandy Moore. A shocked Moore, 32, responded to Kaplan on Twitter after seeing the image: "It's equal parts flattering and terrifying??"
2

"Ancient" art made from mosaic tile adorns a bathroom wall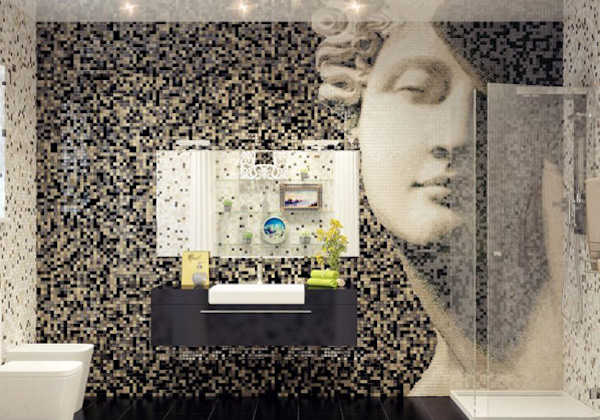 Precise placement of black and white tiles make the face of a stone antiquity "pop" from this bathroom wall.
3

The stunning work of an Italian mosaic master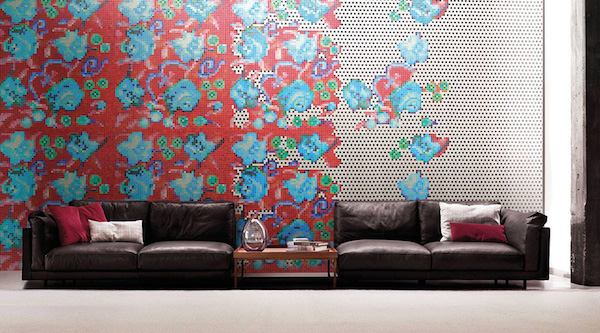 WOW! This gorgeous floral pattern is courtesy of Italian mosaic master Bisazza. The company has been producing fine mosaic and glass tiles for over 50 years for both indoors and out. Renowned designer Paola Navone contributed this design to the 2014 collection.
4

A man spends £6,000 creating modernist mosaics for his apartment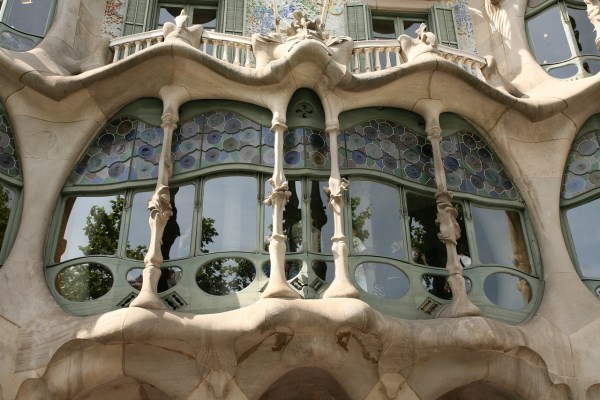 Jam Imani Rad, 65, decorated his council flat in Preston with mosaics inspired by Gaudí. The retired teacher spent £6,000 of his own money and around 11 years to finish the lavish interior decorations.
5

A woman's DIY floor mosaic is made of pennies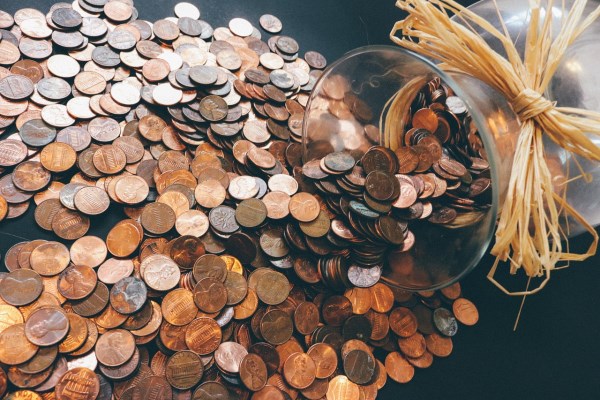 Put your money where your floor is and do like Portlander Tonya Tooners did. The DIY enthusiast used over 13,000 coins to make a beautifully patterned floor in her house, and as you can see, it's worth every penny!
With three $50 bags of pennies, some Elmer's glue (ok, ten bottles of Elmer's glue to be precise), wood filler, grout, and some expensive epoxy, Tooners created the stunning design over a few months time. She didn't have a particular plan in mind and said she "just started with the diamonds, liked how it looked and kept going." It looks like her efforts have indeed "paid off."
6

A singer's home boasts a unique floor design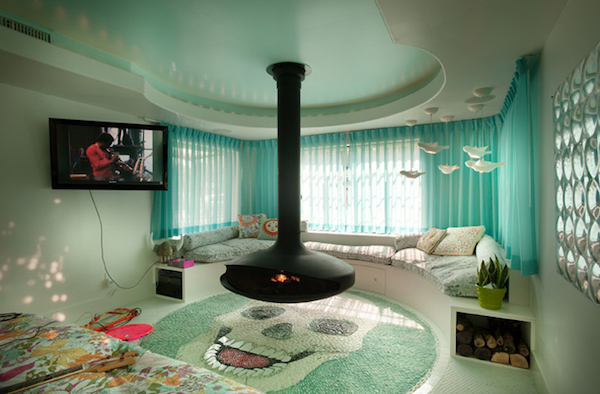 A "floating" wood burning stove sits above a hand-tiled floor in the shape of a skull in the Oklahoma home of Flaming Lips frontman Wayne Coyne.
7

An oceanic fantasy world lines the walls of a San Francisco bathroom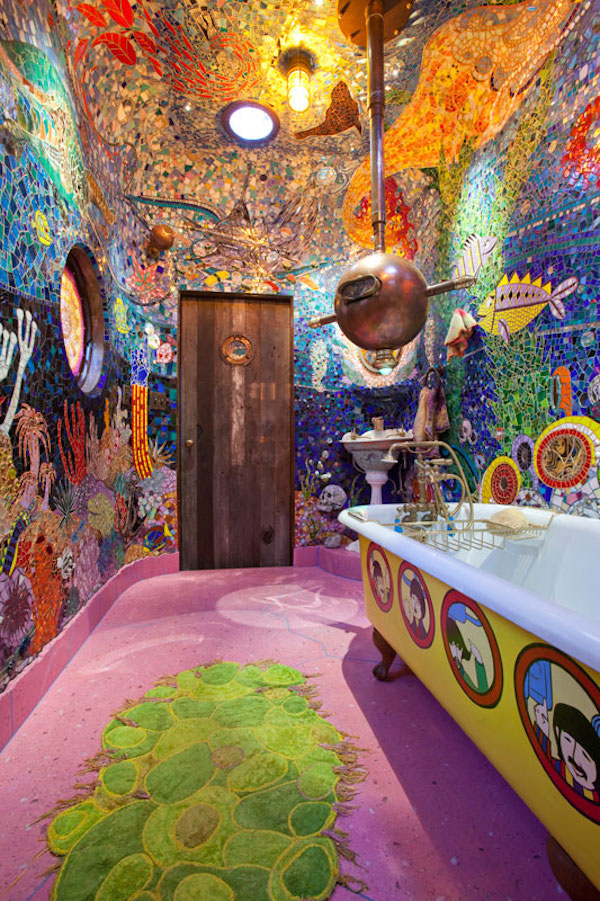 Jaina Davis's inheritance allowed her to purchase a lot with not one but two freestanding houses in the Potrero Hill neighborhood of San Francisco. The bathroom at "Granny's Empire of Art" transports you to an under-the-sea Gaudi exhibit. A glittery ocean floor blankets the curved walls, and a submarine periscope dangles above the yellow bathtub on which the Beatles' portraits are painted. Through the periscope is a video installation that plays dreamy surfer videos from the '60s.
8

Mosaic art inspired by embroidery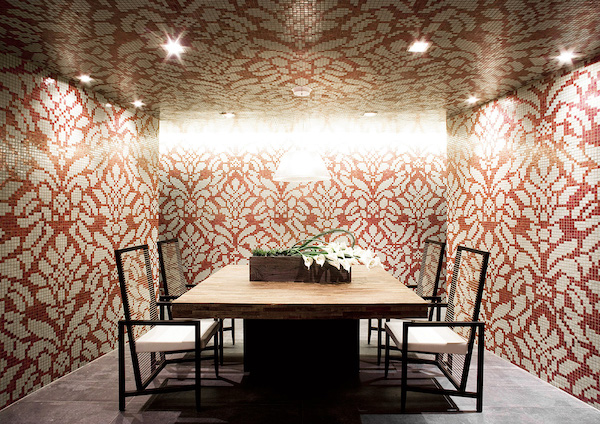 Venetian murrine—colored patterns made in long rods of glass that are revealed when cut in cross-sections—makes up this mosaic art inspired by the embroidered lace of our grandmothers.
9

The force awakens within the Star Wars-themed basement bathroom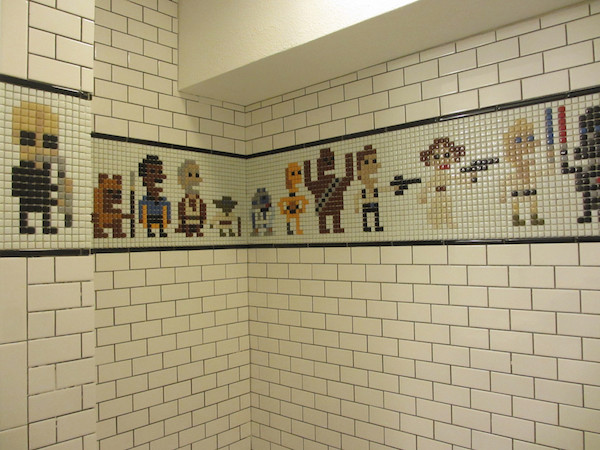 This super cute Star Wars-themed bathroom is a mosaic "must" for any fan of the franchise—and it's a DIY project!