MinebeaMitsumi Inc. from Minato, Tokyo created the toy measuring just 0.2 inches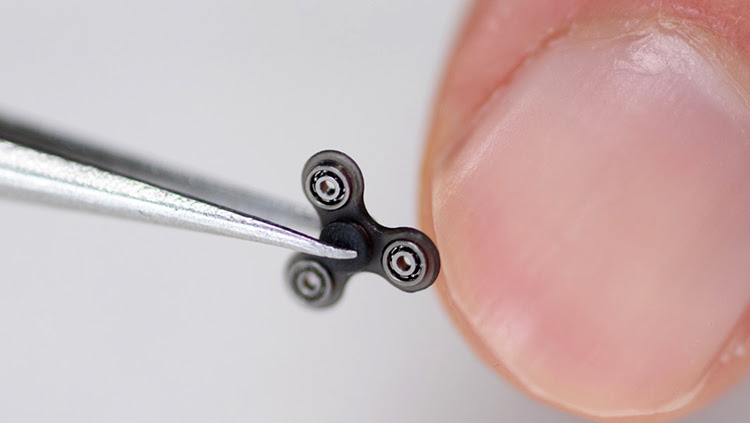 One company in Japan has created a fidget spinner that's way smaller than the average you see in the shops. Measuring at just 5.09 mm (0.20 in) long, MinebeaMitsumi Inc. from Minato, Tokyo, has built the world's Smallest fidget spinner – and it will easily fit on your fingertip.
Smallest Fidget Spinner – Guinness World Records
More Guinness World Records
Daredevil Sets World Record For Longest Body Burn
Pilot Sets World Record For Fastest Time In Jet Suit
New World Record Holder For 'Longest Fingernails' On BOTH Hands
Watch This Rabbit Set World Record For Basketball Dunks
CHECK OUT OUR ARCHIVES FOR MORE ODD NEWS STORIES AND FOLLOW ODDEE ON FACEBOOK and TWITTER.