Massachusetts donates savings hidden inside soup can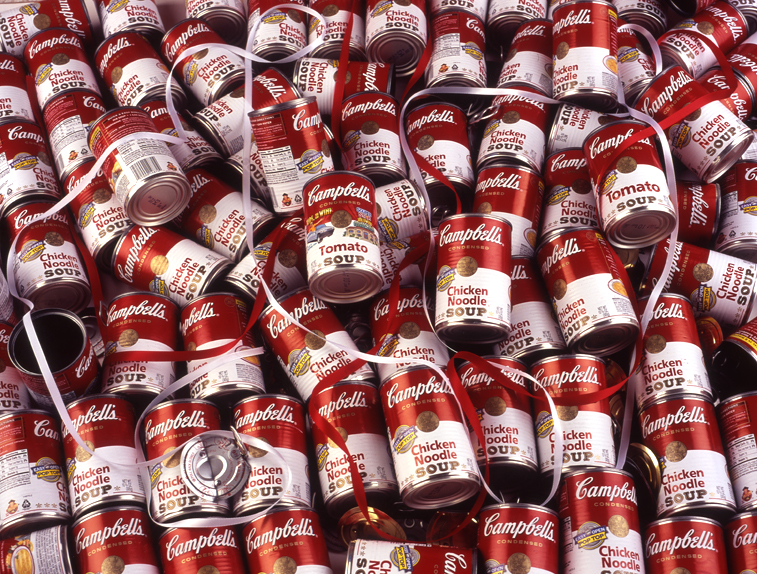 This story about a Massachusetts couple giving away their life savings is a prime example of why money is safer in a bank — or at least under a mattress.
Amanda Mattuchio's parents used a fake can of Campbell's Tomato Soup to hide their cash. The couple had $2500 in cash hidden inside the false-bottom can. Then a neighbor came calling looking for food donations for the local senior center.
"The neighbor upstairs asked them if they had any canned goods they wanted to donate to the senior center," explained Mattuchio to Boston25News.com. Her parents cleared out their soup cabinet and didn't realize the mistake FOR WEEKS.
"When they went to put some more money into the can, they realized it had been put in with the donations. It was kind of devastating," Mattuchio said.
We'd love to report that the can was found at the donation center but no such luck.
"Frank Leary runs the Middleton Food Pantry where those cans ended up. He says on average, they receive hundreds of donated cans of soup a week. They searched every single one but still haven't found that can."
Mattuchio's parents are retired and live on a fixed income. She is asking anyone who went to the Middleton Food Pantry within the past few weeks to open their cabinets and inspect their soup cans.
We hope the couple gets their money back but it's a long shot. Anyone who finds the cash probably needs it just as badly as the Mattuchios.
[via AJC.com]
CHECK OUT OUR ARCHIVES FOR MORE ODD NEWS STORIES AND FOLLOW ODDEE ON FACEBOOK and TWITTER.