Ruby Silvious turns new and used bags of tea into pieces of art.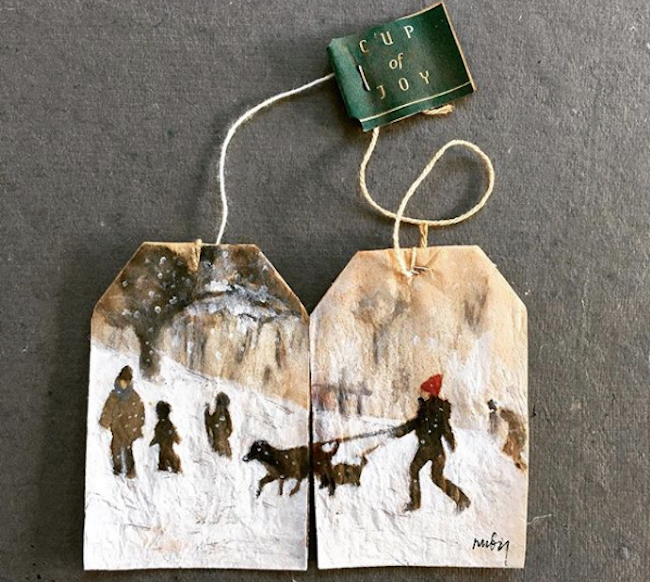 Ruby Silvious is a visual artist and graphic designer, whose recent work includes experimenting on recycled and found materials.
In 2015, she started a project called 363 Days of Tea, a visual daily record of her impression of the moment, using the emptied-out tea bag as her canvas, and altering it to create a new work of art every day for 363 days.
Here are some of Ruby's amazing tea bag paintings.
Silvious is the author of a newly published coffee table book, 363 Days of Tea: A Visual Journal on Used Teabags.
Her work is included in a group show "Deemed a Canvas" at Paradigm Gallery in Philadelphia, which opens on January 26th. See more of her work on her website and Instagram.