Ekaterina Lisina, from Penza, Russia, officially has the world's longest legs.
She now holds two different Guinness World Records.
Lisina also won a bronze medal at the 2008 Beijing Olympics.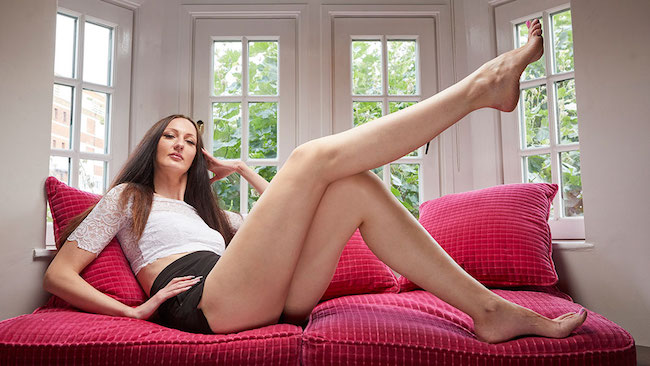 A popular, old expression is "she's got legs up to here, " and we still don't know what the heck it means but we've found the woman everyone is referring to. Well, the Guinness World Record people found her, and she's a 6'9″ Russian model.
Ekaterina Lisina is the new title holder for the longest legs on a female.
As required by the Guinness guidelines, the measurements were taken by independent professionals—a seamstress and doctor—from the heel to the top of the hip, and Lisina's limbs measure 132.8 cm long for the left leg and 132.2 cm long for the right. Both legs are over 52 inches, 4 feet in length, and taller than the world's shortest man.
Lisina snatched the crown from another Russian, Svetlana Pankratova, and her 51.9 inches pins.
After being teased most of her life for being so tall, Ekaterina applied to Guinness World Records to serve as an inspiration to women and young girls who aren't very confident in their appearance.
The model comes from a family of great stature — her father, mother, and brother are all over 6 feet tall.
Lisina is also a two-time Guinness Record Holder as the world's tallest professional model, clocking in at a total height of 6 ft 8.77 inches. The 29-year-old  joins an impressive list of some of the world's tallest women but doesn't quite make the cut (thankfully) for some of the most extreme body parts ever.
Guinness Records aside, Lisina is also an accomplished athlete. She won a bronze medal playing basketball for Russia in the 2008 Olympics in Beijing.
The bronze-medalist turned world record holder will be just one of the new additions to the upcoming Guinness World Records 2018 along with recent world record setters for longest fingernails, backflips on a teeter-totter and most slam dunks by an adorable bunny rabbit.
[Source]
FOLLOW ODDEE ON FACEBOOK AND TWITTER.