Never thought a snack cake would have us reflecting on the eventual end of all life
We've covered a lot of science lately. From paradox-free time travel to uncovering the reasons behind sexy birdsong, it seems science has been advancing with great strides.
Every now and then, though, research hits a setback. Maybe our technology isn't quite there yet, or scientists discover some new phenomenon we've never seen before, but sometimes thing pop up that just stump science.
And that's what our story is about today. Scientific hurdles brought forward by an expired Twinkie.
Twinkie has an iconic reputation in American popular culture. A lot of people swear in the name of the snack cake, and it's also infamous for being extremely non-perishable. It ranks right up there with McDonald's burgers on the national list of "what the heck is in this thing".
Twinkies officially have a 45-day shelf life. However, they are rumored to stay edible practically for all eternity. One Twinkie, for example, has been preserved since 1976.
Imagine, then, the shockwave that was felt throughout the U.S. in 2012, when Hostess Brans, the company making Twinkies, declared bankruptcy. A lot of people rushed to the stores to heard Twinkies, scared that the legendary cake would disappear forever.
Of course, that never happened. The avoided apocalypse left a lot of people with a surplus of Twinkies and no idea what to do with them.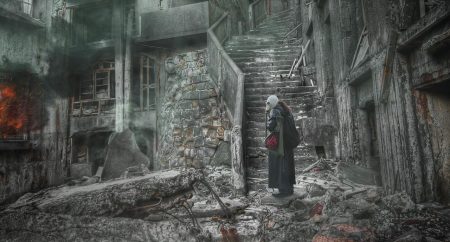 A Snack Denied
One of these people is Colin Purrington, a Swarthmore, Pennsylvania-based biologist and photographer. In 2012, he went to the store and purchased a certain box of Twinkies.
That box never got opened, and for eight long years, it sat in Purrington's pantry. Eventually, the coronavirus quarantine rolled in.
What, did you think you could have one story without hearing about the 'Rona? Dream on.
One day in early October, Purrington was sitting in his home, bored out of his skull. Suddenly, a craving for something sweet hit him.
Unfortunately, he was all out of snacks, or so he thought. Then, he remembered the ancient Twinkies.
"When there's no desserts in the house, you get desperate," he told NPR. Undaunted by the long-since-past expiration date of the cakes, Purrington unwrapped one.
Like so many others, he believed Twinkies will stay oven-fresh until the heat death of the Universe. Like so many others, he was wrong.
One bite out of the cake, and Purrington felt like throwing up.
"It tasted like old sock. Not that I've ever eaten old sock," said Purrington.
Curious – and bored to death – he started examining the other Twinkies. Two of them looked pretty weird; one had a dark brown spot on it, while another one had shriveled up into gray, wrinkled mummy.
Being a photographer suffering from tedium, Purrington did what he does best. He snapped some pictures and uploaded them on Twitter.
I Want that Twinkie!
Meanwhile, at the West Virginia University, scientists Brian Lovett and Matt Kason were equally bored. Browsing Twitter to pass the time, Lovett came upon Purrington's Twinkie post.
"Matt is going to want that Twinkie," was Lovett's first thought when he saw the mummified cake. No, he's not some kind of a culinary freak, just a researcher specializing in fungi.
In the past, the pair has carried out a study on how well mold grows on Peeps. The answer is, not very. There's much too little moisture in the Easter treat.
"In a way, they are kind of like an extreme environment, right? The food industry has crafted the ability to make foods that have a long shelf life," said Kasson.
The science duo figured that Purrington's Twinkie would be a great way to exercise their brain cells. They contacted the photographer, who was happy to mail his spoiled food over to them.
"Science is a collaborative sport. If someone can take this and figure out what was actually growing, I'm all in. I really want to know what species exactly was eating my Twinkies," Purrington said.
To the Laboratory
Once the mummified cake reached West Virginia, Kason and Lovett got cracking. The first thing they noticed that the mummy was practically vacuum-packed in its wrapper.
This meant two things. First, the fungus must've entered the Twinkie before it was wrapped. Second, as it was proliferating, it consumed also all the oxygen inside the wrapper.
""You end up with a vacuum. And very well that vacuum may have halted the fungus's ability to continue to grow," explained Lovett.
A quick look under the microscope confirmed the presence of fungus. Then, the scientists used a marrow biopsy tool to drill out samples of the cake.
What this revealed is that the cream-filled center of the cake was still soft. It appeared the fungi had been more interested in the cake layer.
Finally, they placed the Twinkie samples into nutrient-filled petri dishes. Into another one, they put samples of a fresh-looking Twinkie from the same box.
The Eternal Reminder
This is where the mummy cake started defying science. No matter what they tried, no fungus would grow from it. From the fresh Twinkie, though, they got a fungal garden.
It would be unlikely, but the scientist suspect that there may simply be no living spores left in the withered Twinkie.
"It may be that we don't have any living spores despite this wonderful, rare event that we've witnessed. Spores certainly die, and depending on the fungus, they can die very quickly," Lovett mused.
The duo is undaunted, though. They are determined to prove the supremacy of science and are proceeding with other methods to try and find some form of life in the cake.
"We enjoy the challenge of trying to culture fungi," Kasson said.
Lovett sees the whole process as a kind of an ode to the eventual end of all life.
"We're living in a time where we're all really grappling with our mortality," he said, no doubt referencing the ongoing pandemic.
"Eventually, all of us are food for fungi. Seeing that is sort of facing the reality of our mortality and our destination."
Maybe that's why Twinkies are so popular. Looking at it we can rest easy with the knowledge that there will be something left of us.
On the cold Earth of the grim, dark future, a shriveled, dead Twinkie will testify that mankind was once there.