Photographer has spent almost two years turning adorable cats into assassins.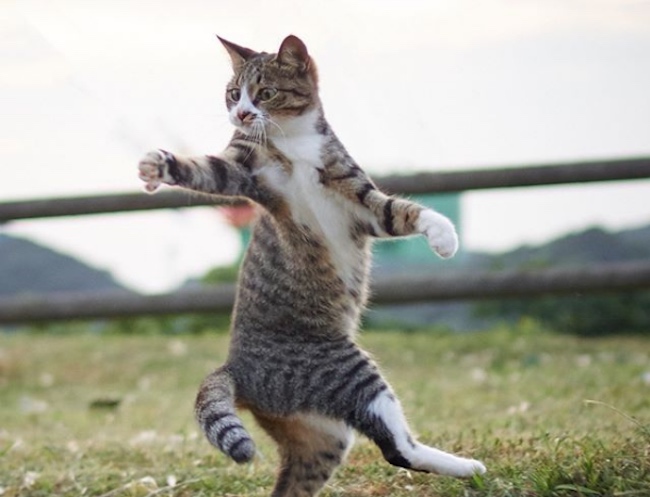 Earlier this month, we introduced the audience to a two-faced cat that looks like a Batman villain. Today, we found a collection of cats that might be just as tough of an opponent for the Caped Crusader.
They are Cat ninjas.
Japanese photographer Hisakata Hiroyuki has spent almost two years proving cats might the stealthiest assassins ever in his photo series Ninja Cats. Armed with an Olympus M1 camera, Hisakata helps the felines get into fighting position by using a feather toy to get cats to jump and stretch into "ninja poses."
Here are some of Hiroyuki's best ninja cat shots.
Check out more of Hiroyuki's masterpieces on Twitter, Facebook, and Instagram.