Instagram account replaces 'Game of Thrones' dialogue with jokes from popular sitcoms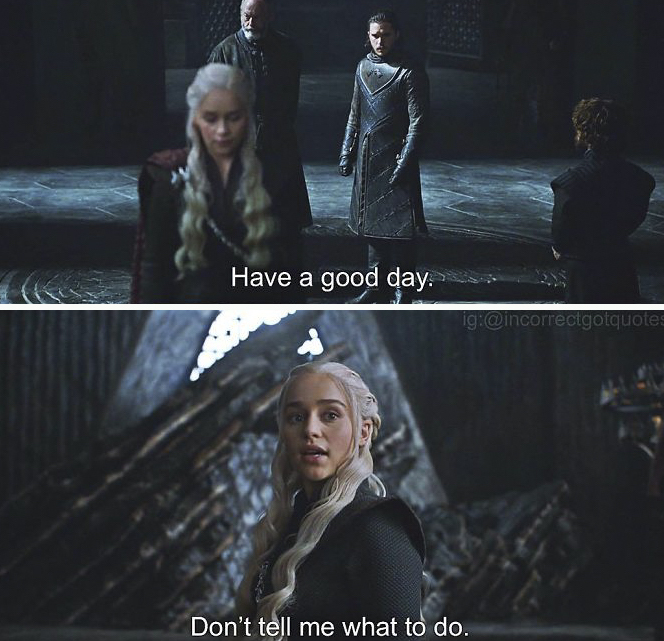 Incorrect Quotes is an Instagram account dedicated to pairing viral tweets, Tumblr posts, and random bits of sitcom dialogues with scenes from Game Of Thrones. The results are hilarious, even if you've never seen one episode of the show.
Incorrect Quotes is even nice enough to explain where each quote comes from, so you don't have to keep punching your brain trying to think "where have I heard that?!?!"
These photos will either get you pumped for the coming season or yearning to watch Drake & Josh reruns.
***WARNING! SOME PHOTOS MAY BE SPOILERS***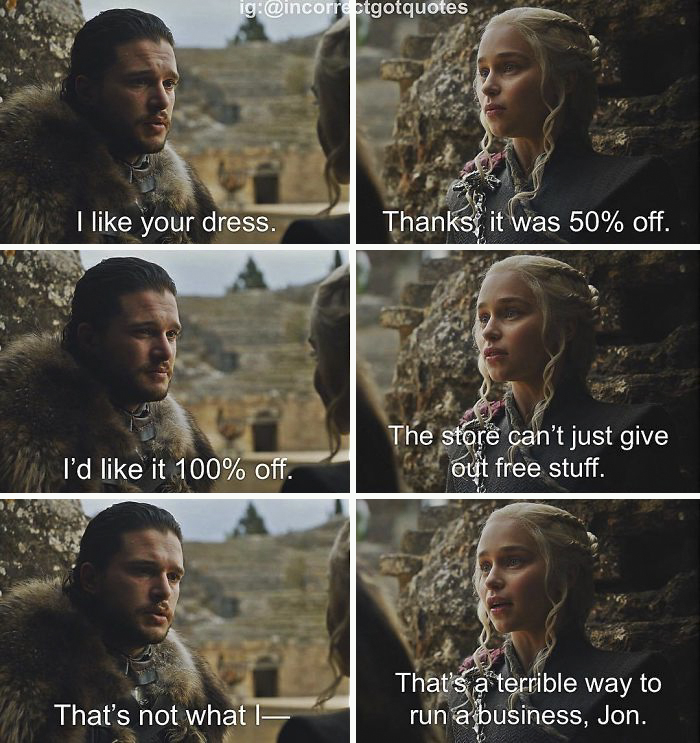 CHECK OUT OUR ARCHIVES FOR MORE ODD NEWS STORIES AND FOLLOW ODDEE ON FACEBOOK, TWITTER.