The detailed works are barely 2 inches tall.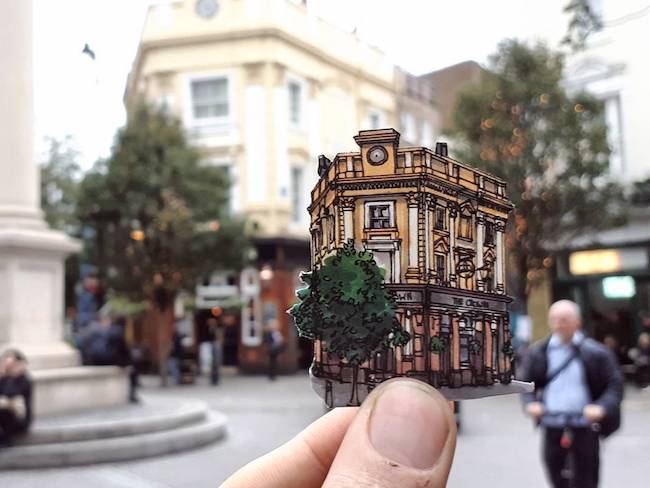 Most people keep a journal or pocket notebook to chronical their journies around the world. This artist draws amazing pictures. Amazing but incredibly tiny.
Traveling illustrator Maxwell Tilse has been documenting his journey around Europe by creating tiny drawings of each city he visits. After two years of living in London, Tilse released a series of miniature cut-out illustrations depicting the city's oldest pubs along with other famous landmarks.
Tilse takes a photo of the illustration with the landmark in the background and provides a historical fact about each building and shares his personal relationship with each structure.
Here's some of his best work from his Instagram account.
You can see more of his Tilse's illustrations on Instagram and buy his available works and prints on Etsy.
CHECK OUT OUR ARCHIVES FOR MORE ODD NEWS STORIES AND FOLLOW ODDEE ON FACEBOOK, TWITTER.