Argentinian cat Quimera is lighting the internet on fire with her half-coloring.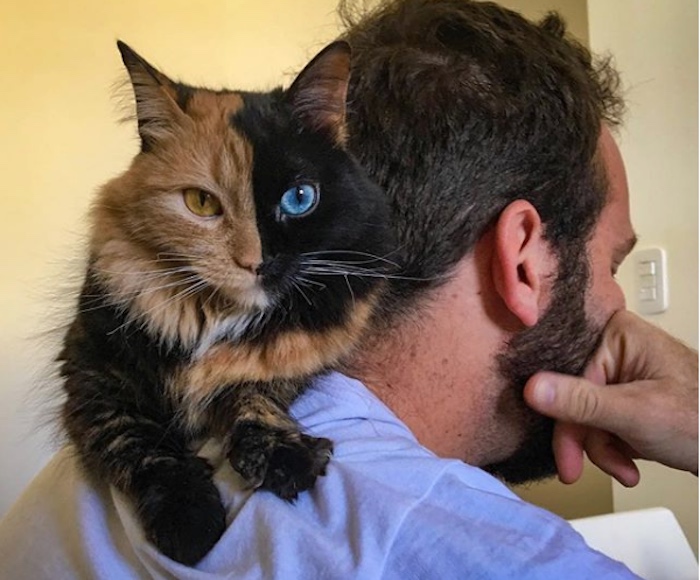 Remember Two-Face, former good guy district attorney Harvey Dent turned murderous nemesis of Batman? Well, his girlfriend must have had a litter of kittens because this cat is Two-Face come to life in cat form.
Meet Quimera, from Argentina, a Genetic chimera. Chimeras occur naturally when cells from at least two different original eggs fuse together to become a single organism. The DNA is from two completely different individuals, cats in this case, and the result is this half-breed of cat awesomeness.
This Chimera is impressive right down to her two different color eyes, and she's already an internet celebrity thanks to a popular Instagram account.
Check out some of these excellent photos of the half-colored, but all amazing, cat.
Quimera is adorable as hell and quite friendly. She's a way better pet option than a robot cat and one absolutely phenomenal animal.
CHECK OUT OUR ARCHIVES FOR MORE ODD NEWS STORIES AND FOLLOW ODDEE ON FACEBOOK, TWITTER.