The new futuristic library took 3 years to build and opened on October 1, 2017.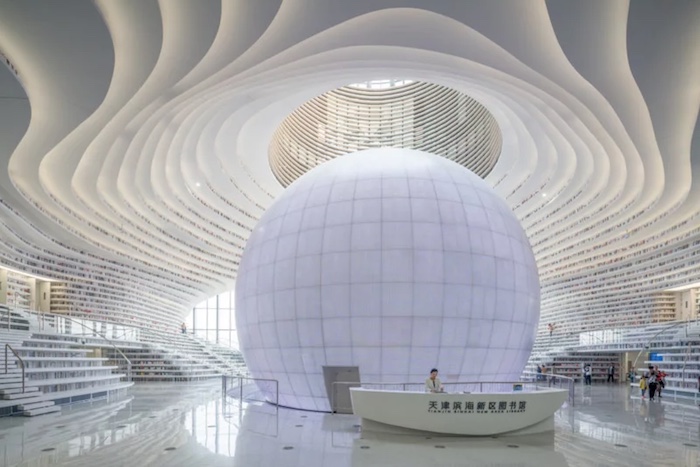 If you hate your local library because it's outdated, musty and riddled with random weirdos hanging around in each aisle, you're going to hate it even more after gazing upon this architectural masterpiece in China.
"The new Tianjin Binhai Library in Tianjin, China, was designed by the Dutch architectural firm MVRDV to look like a giant eye. The five-story, 360,000-square-foot library features shelves spanning from the floor to ceiling — many of the shelves double as stairs and seats in the beautifully designed space."
The library took only 3 years to build and holds over 1.2 million books. Some of the books in the photos are actually painted onto the walls and ceiling to look like more shelves.
Dutch photographer Ossip van Duivenbode took extensive photos of the new library. To see his work, click here.
Tianjin Binhai Library opened to the public on October 1st, 2017. Add it to the list of the most beautiful libraries in the world.
CHECK OUT OUR ARCHIVES FOR MORE ODD NEWS STORIES AND FOLLOW ODDEE ON FACEBOOK, TWITTER.