Scottish artist Ewan McClure used a reflection to finish his piece.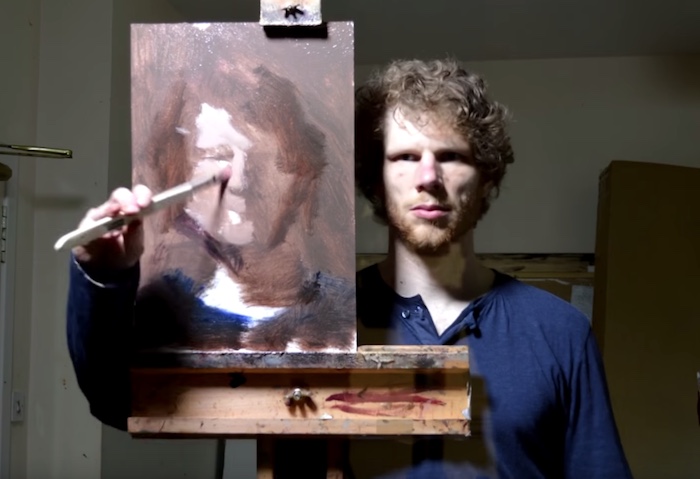 It's always fascinating to see an artist take their work to the next level by expanding boundaries and pushing themselves to achieve more like the cosplay make-up artist doing insanely life-like work.
Scottish artist Ewan McClure decided that painting a photo of himself was much too easy so he added a degree of difficulty — he painted a self-portrait standing behind a canvas and using his reflection in a two-way mirror.
His mirror technique took around 3 hours of trial-and-error for what he calls a "loose but recognizable result."
Check out a time-lapse video of his work.
CHECK OUT OUR ARCHIVES FOR MORE ODD NEWS STORIES AND FOLLOW ODDEE ON FACEBOOK, TWITTER.