Silver monoliths are appearing and disappearing around the world.
And, oh yeah, Germany lost a seven-foot phallus from a mountainside.
Is the pandemic just really unraveling everyone? We brought you the story of the silver monolith in Utah last week. It had captured the delight of the Internet (no simple task these days as we're all chronically over-stimulated and under-motivated). Well, that monolith has disappeared in as mysterious a manner as it appeared. If you cynical and experienced in all things internet, it's less mysterious and more likely that someone cut the thing down to sell on the dark web for bitcoins. 
Why do people ruin everything?
The Utah Bureau of Land Management (BLM), who first posted the monolith on their Instagram page, denies moving it but admits it garnered more interest than expected. Curious visitors ruined it because that's what people do.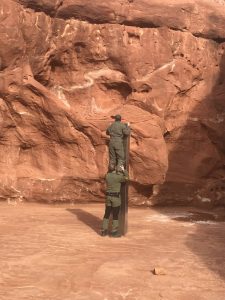 Hundreds of inexperienced hikers drove out to the remote location after discovering images of the monolith on Google Earth dating back to 2016. They parked on plant life, left behind trash, had to get their cars towed back to civilization, and didn't realize there would not be an available bathroom in the middle of the Utah desert. 
Probably for the best that the thing's gone. 
We haven't seen the last of monoliths.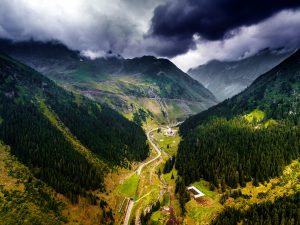 But, coinciding with that disappearance, a similar monolith appeared in Romania. Either this is actually aliens, or someone is getting in a lot more international travel than the rest of us. The new monolith sits on a hillside in Piatra Neamt at an established archaeological site. 
Unlike the Utah BLM, the mayor of Piatra Neamt is hopeful for an influx of curious onlookers. He told NPR, "I am honored they chose our city."
And, oh yeah, the German phallus.
Worth noting is a second, less mysterious monolith also missing this week. This one comes from Germany, where someone chopped down an infamous seven-foot wooden phallus from the Gruenten Mountainside. The phallus had a few more years to generate an origin story, crediting the mysterious arrival to a teenager who sculpted the piece as a gift for his family. Shockingly, they weren't appreciative, and he hauled it up the mountainside.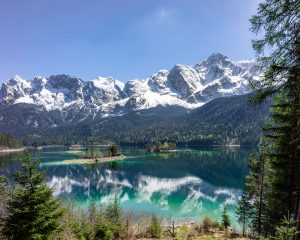 Maybe because the Germans are more courteous people, it didn't cause the rampant destruction from curious tourists like Utah monolith. It made it onto Google Maps, dubbed a "cultural monument." 
Either something's going on here, or we're all just paying closer attention to the minutiae in the world. Piatra Neamt doesn't seem to have any plans to establish protection for their monolith. There's not a current listing for an alien monolith or seven-foot phallus on eBay.