Big or small, a business should still advertise, to keep new business coming...
An overload of out-of-home (OOH) and online advertising media has desensitized people to most ads. This has prompted marketers to opt for creative advertising solutions that distinguish their campaigns. Many successful concepts in the sphere have embraced sustainability, technology and art.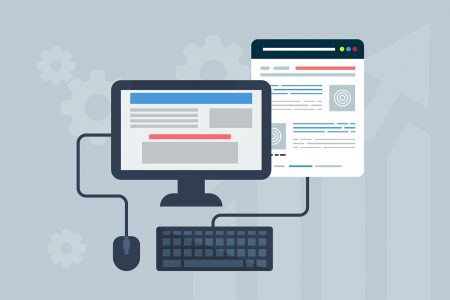 Sustainability With LED Technology
Sustainability initiatives are vital in the 21st century. Our planet is the only place in the universe we know of where humans, flora and fauna can coexist. People are becoming more conscious of the fact that taking care of the Earth is critical for survival. With environmental awareness, sustainable advertising solutions have claimed a top spot in every industry. These eco-friendly advertising media, such as LED illuminated light box signs, are also hyper-attractive thanks to their brilliance and catchy aesthetic. Let's go over the two ways LED displays can be powered. 
Wired LED lights are more energy-efficient as well as easily and safely disposable as opposed to traditional lighting. They have a longer lifespan which means you'll be able to avoid the hassle of frequent replacements. The manufacturer, in turn, will produce the product in fewer quantities and reduce material waste. Packaging and transportation expenses will also be lowered. It makes an impact when these types of lights are used in large corporate environments, powering initiatives for eco-friendly office trends. 
Solar panel LED lights are forward-thinking alternatives to traditional lighting. They synthesize energy from the Sun, cutting down our dependence on limited resources such as coal. You can take advantage of solar panel LED solutions to support your marketing campaigns. It could be as easy as retrofitting solar panels onto your business signs and configuring them with LED lights to get the desired illumination.     
Clear Billboards With Shifting Weather
Transparent billboards are an artistic advertising tool. They draw passersby to enjoy the shifting nature scenes behind them. Advertise on a transparent billboard with your brand's name, slogan and logo. Depending on the weather, you'll have your ad's background rainy, snowy, sunny, foggy or in the play of light and shadow. Imagine a flock of birds flying behind your logo. This ingenious advertising technique is not only eye-catching but also inspiring! 
Resurgence of Mural Advertising 
Mural advertising is not new. The first mural advertisements were created back in the 1830s. This medium reached its peak in the period from 1930 to 1950 until billboards came to replace them. The resurgence of murals in the early 2000s has come with more seasoned looks and materials. Presently, mural ads are used as an artistic addition to OOH advertising campaigns. Unlike their hand painted counterparts, many wall murals today are done with quick adhesive materials such as vinyl. 
Digital Transition Towards 3D Advertising
With time-tested marketing media all around, we can see the world shifting towards three-dimensional forms to make a more striking impression. Now we can admire massive 3D displays like digital billboards in highly visible areas. LED illuminated 3D displays are among the trendiest technologies used in urban areas. We also see e-commerce stores implementing 3D advertisements. When visiting an online store, you can rotate items such as dresses, shoes and other products with a simple mouse click. This ensures a more realistic shopping experience for buyers.   
Augmented Reality Taking the Wheel
The experience when an artificially created images are projected over real-world and even virtual environments is called augmented reality. Many brands are already implementing this technology to support their in-store and e-commerce marketing initiatives. 
Shocking Augmented Reality (AR) Ads
Just have a look at Pepsi's stunning AR bus shelter ad to get an idea of its impact. Sudden scenes of mysterious figures seemingly pop out of the bus stop's glass wall and onto the bystanders, leaving them astonished. Certainly, this ad will make a mark in the minds of those that have witnessed it. They'll remember Pepsi as the brand that authored this creation, giving it unlimited word-of-mouth press. Even in the digital realm, video views of the ad exceeded 2 million in 7 days. 
Interactive Augmented Reality Ad Campaigns
Brands contribute to their e-commerce marketing strategies with augmented reality app features. For instance, beauty apps allow testing makeup products online before the actual purchase. If a lipstick or foundation matches the skin tone determined by pigment in the epidermis, the customer will buy it with more confidence. Dress boutiques can even integrate augmented reality to their storefronts. In one example, a buyer stands in front of the counter and has his or her shot taken. Then, they pick outfits manually from the app and fit them onto a body avatar to see if the clothes suit their style. 
Popups for Shopping Cart Abandonment 
Speaking of e-commerce innovations, detecting "shopping cart abandonment" is a great way to leverage counter-offers and boost sales. When your potential buyer moves the mouse up to leave the shopping cart, there is a programming language that can detect it as a mouseleave event. Advertisers can use this opportunity to present a more beneficial offer in an "exit-intent popup" in the hopes of preventing the act of abandonment. 
Final Thoughts
Though common advertising media have withstood the test of time, brands need novelty to stand out. Creative business advertising strategies with a contemporary touch seem to be the winning strategy thus far. High-tech innovations make room for interactive ad features that engage customers and influence their buying decisions. In addition, a contribution to environmentally friendly initiatives improves a company's reputation. Make sure to integrate methods that merge art, technology and sustainability to enhance the success metrics of your ad campaigns.