Artist David Szilagyi reimagined classic Pokémon characters into heinous beasts
His inspiration is classic but dark literature
He quit a job in the video game industry to pursue his passion project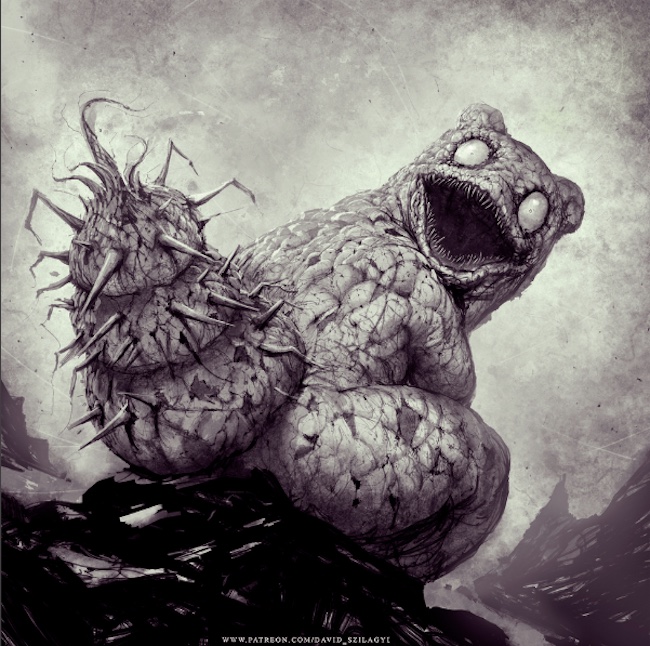 These Pokémon pictures are sure to give every child, and possibly some adults, nightmares. Artist David Szilagyi turned beloved Pokémon characters into hellacious monsters and his work is absolutely enthralling.
The inspiration for these Pokemon pictures and portraits comes from not only a love of the classic game but a young life captivated with the work of incredibly dark artists.
"I was raised on Scary Stories to Tell In the Dark, Beksinski, H.R. Giger, Joseph Conrad's Heart of Darkness, H.P. Lovecraft, Guillermo Del Toro, Pokemon, Zelda, Final Fantasy, Dead Space, F.E.A.R., Slender, Silent Hill, Akira, The Guyver, among many other wonderful classics," he explains on his  Patreon page. "I love the worlds and lore that these experiences provide me, and I'm here to give that experience back to the world, one horrific image at a time."
In his former working life, David worked as a concept artist in the video game industry. He quit because his heart just wasn't in the work and followed his true passion.
Check out some of David's fantastic work and his talent for turning Pokémon characters into grotesque beasts.
Check out more of David's work on Patreon , Instagram  and Facebook.
And if you want to go back to the adorable Pokémon pictures you that that won't act as nightmare fuel, check out these unbelievable Pokémon Go-inspired products, these weird but true Pokémon stories and absolutely hilarious Pokémon signs.
FOLLOW ODDEE ON FACEBOOK AND TWITTER.