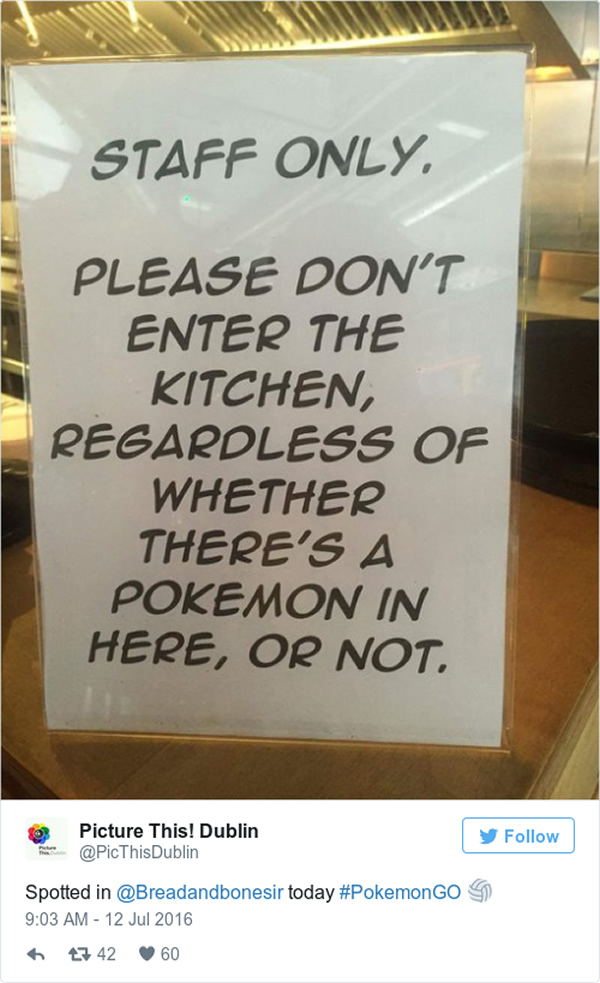 Pokémon Go is getting people out of the house, but it's also causing a bit of bother for local businesses if this Dublin restaurant is anything to go by. It appears that the kitchen of Bread And Bones, an Asian restaurant on the Millennium Walkway, is now something of a Pokémon hotspot. They've put up this sign to stop players from just wandering in.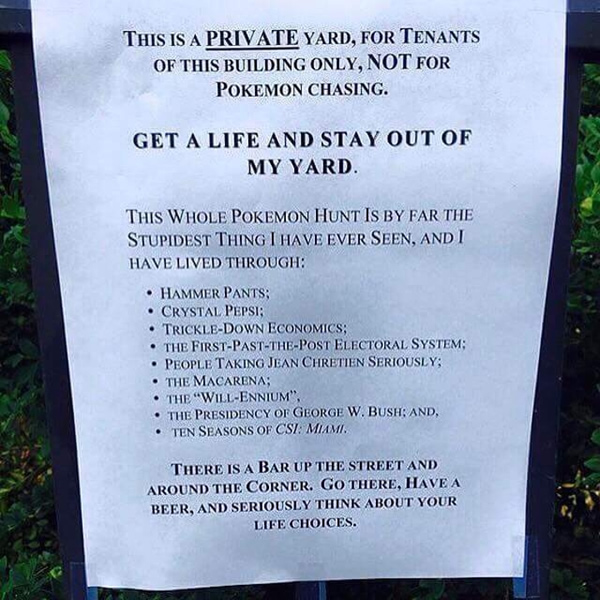 This guy is sick and tired of people hunting for Pikachu in his yard. Redditor Poopanddoodle recently posted a photo of a sign he spotted while using the app.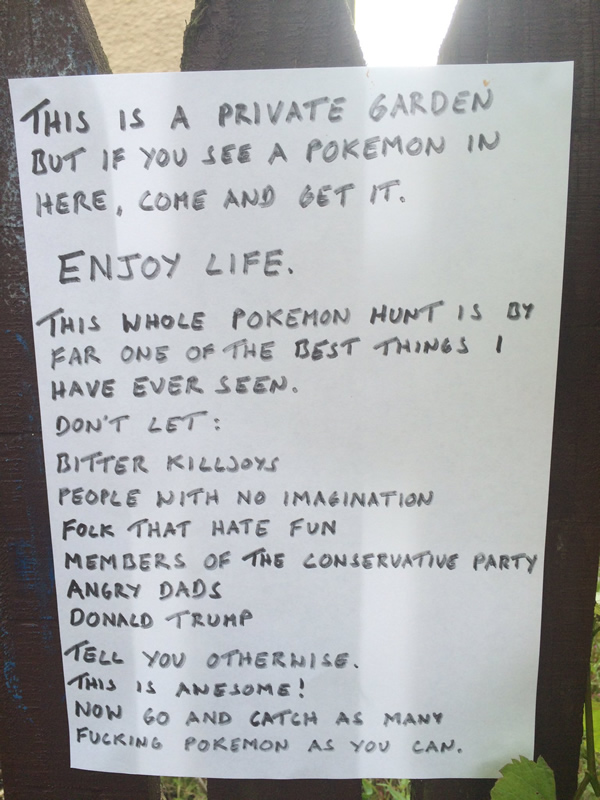 Irish comedian Joe Heenan saw the previous sign and put up his own in his garden in response.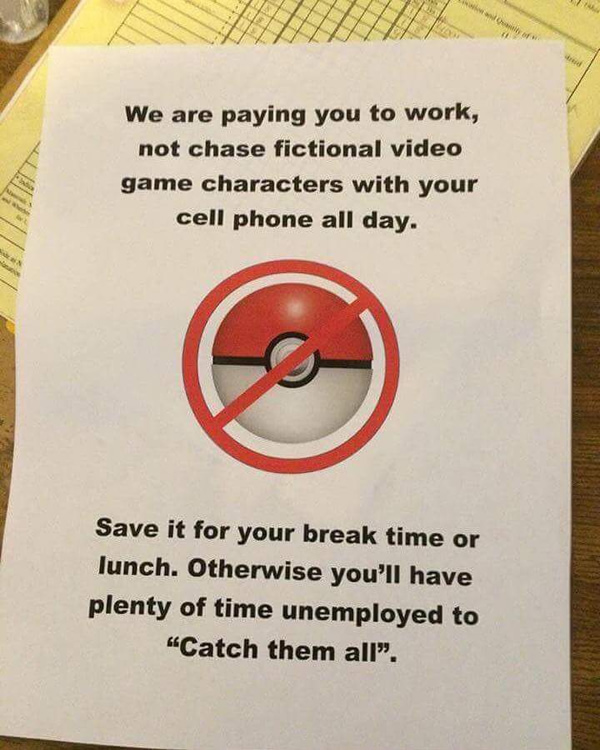 Playing Pokémon Go can be very addictive, but please don't lose your job over it.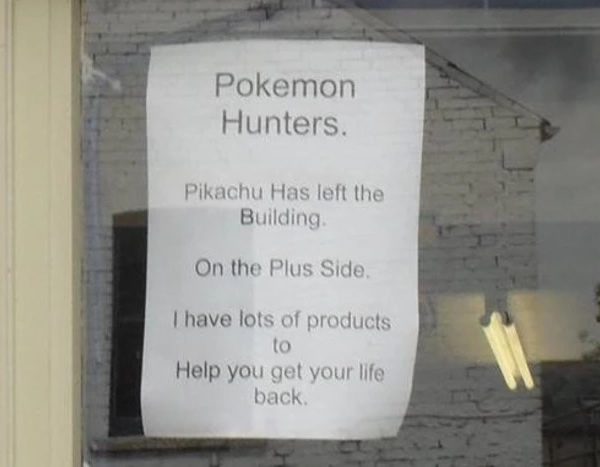 A Whittlesey shop owner has put a sign in his window to deter players of Pokémon Go, and help them get their "lives back."
Phil Gamble, 55, took action at his automotive accessories store after being bombarded with players hunting for the digital creatures. The sign reads: "Pokemon hunters. Pikachu has left the building. On the plus side I, have lots of products to help you get your life back." Phil, who owns Phil's Mart, in Whittlesey, Peterborough, added, "I never really see youngsters inside my shop, but they've started venturing in since this game began."
Family members of those resting in a Westland cemetery are unhappy about a sign which reads "Welcome Pokémon GO Players."
Patrons have complained about gamers walking around the Cadillac Memorial Gardens West Cemetery, playing the game while ignoring their loved ones' graves. Adding to their outrage is the cemetery's open invitation.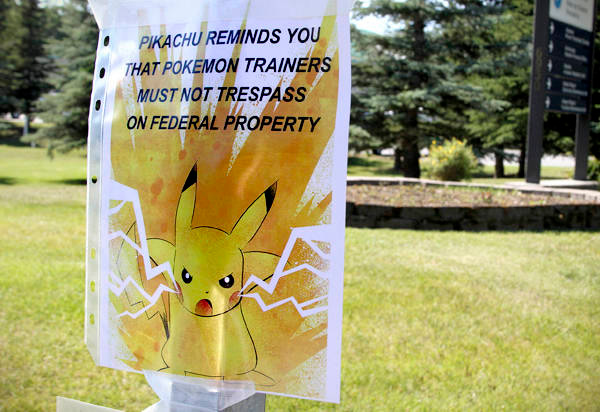 Check out this sign at the National Weather Service in Anchorage informing Pokémon players that it's illegal to trespass on federal property. The staff started noticing an uptick of people in the parking lot after the location was included as a gym in the popular game. Pokémon Go has people wandering into yards, driveways, cemeteries, and even an off-limits police parking lot in search of cartoon monsters, prompting warnings that trespassers could get arrested — or worse.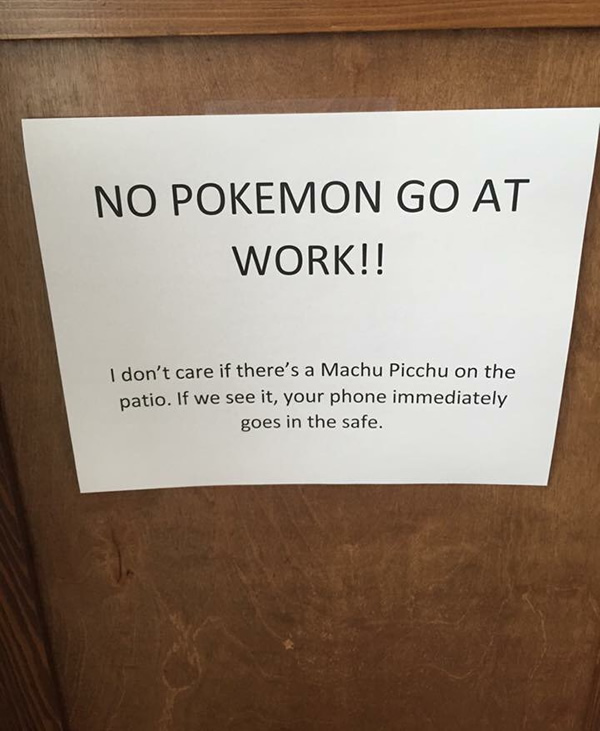 You may be tempted to whip out your phone and take a look around the office, but let it be known that your boss is going to realize what you're doing and probably scold you for it. One angry note from a Pokémon trainer's boss has gone viral and served as a reminder to not play during work — or at least to be more discreet about it.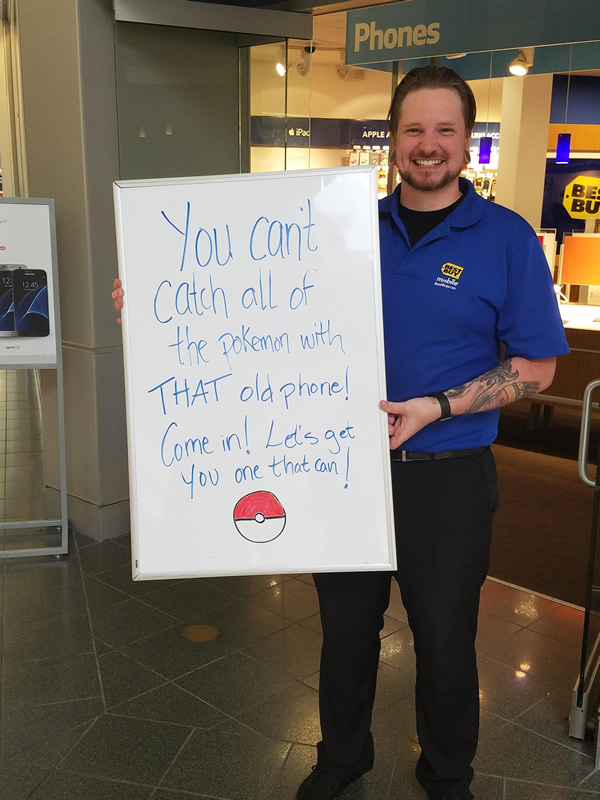 Best Buy is getting in on the craze by promoting more powerful phones for those struggling to run the app.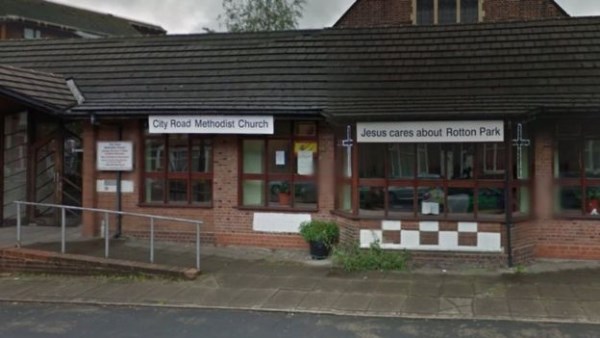 This church has put up posters next to signs advertising its 11am Sunday services which read "Pokémon Go Gym, you are welcome, Jesus Cares About Pokémon Gamers."