Naked model walks through local mall to see if people will notice and to gauge their reactions.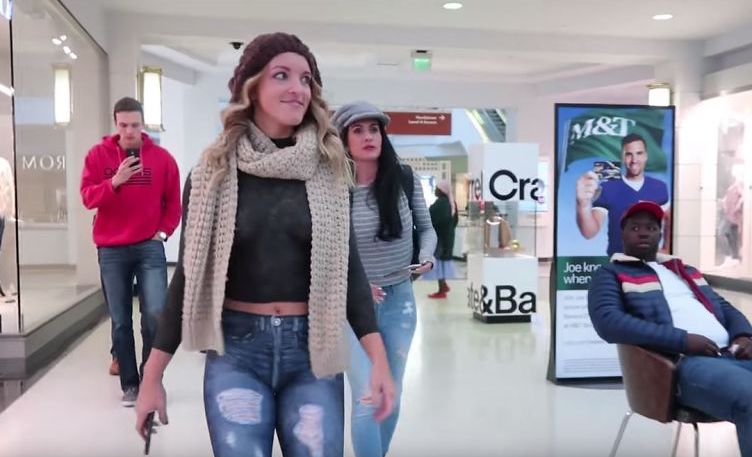 The typical day at the shopping mall involves many different things besides just shopping. There random oddballs hanging around, occasional mall meltdowns and hundreds of other odd occurrences depending on where you live.
For example, the town of Towson, Maryland had an incredibly attractive but very naked young woman walking around recently and no one even noticed thanks to a mother and daughter team of professional body painters.
Jen the Body Painter is the brains, and the steady hand, behind the social experiment and she explained the entire situation to the people over at Bored Panda.
"I'm Jen The Body Painter, a professional body painter. My daughter and I painted this model for about 3 hours to make a nice fall outfit. Besides pasties, a thong, and a hat/scarf, shes basically naked! We walked through the mall to see whether people would react. It got pretty interesting."
Naked Model Walks Around Mall — Does She Get Kicked Out?!
If you want to see more of Jen's work, check out her Patreon page and Instagram account.
CHECK OUT OUR ARCHIVES FOR MORE ODD NEWS STORIES AND FOLLOW ODDEE ON FACEBOOK, TWITTER.