Shudder in terror as you imagine what your life would be like without a butthole.
Dora is a little black-and-brown tortoiseshell kitten from Toronto, Canada, who was born sometime in April. She just has one little problem – she has no butthole.
At least, she was born without one. And as you may be aware, having an anus is kind of important for some pretty basic bodily functions.
The rescued kitten was being taken care of at the Annex Cat Rescue in Toronto. Her caretakers soon noticed something concerning – Dora was showing signs of severe constipation and vomiting.
According to the rescue's foster program coordinator Jacqueline Chan, it's not unusual for rescued kittens to initially refuse to poop.
"Normally, that would be something that wouldn't be super uncommon and something that there are medical treatments for," Chan said.
Dora's condition continued, though, and on June 9, Chan took her to see a vet. She probably expected to be handed some laxatives or something, so the doctor's reaction took her by surprise.
"When the veterinarian was examining her, looking for her anus to take a rectal temperature, she turned to me and said: 'Jacqueline, I don't think this kitten has an anus,'" recalled Chan.
And indeed, where there should've been a butthole, there was none. Chan was flabbergasted.
"It was a first for all of us. It's not something that we see here at the clinic, and it's not something that Annex Cat Rescue has seen in our 25 years," she said.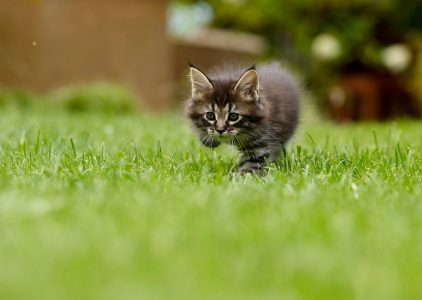 Canadians Are Nice, Proven Once Again
It's honestly a small miracle that Dora survived the first eight weeks of her life. Passing a bowel movement is kind of important – for example, going just three days without pooping can be dangerous to a human.
It was clear that urgent measures were needed to save Dora's life. The good news is that there was a way – the vets could give Dora surgery and graft her an anus of her very own.
The bad news is that this kind of unusual surgery was expensive. Too expensive for the rescue to afford.
So, Annex Cat Rescue did the only thing they could think of. They opened up a case on CanadaHelps, a charity fundraising website, and asked their fellow cat lovers for help.
The charity set a goal of about $5,300 that would get Dora a butthole, remove the "painful and life-threatening amount of fecal matter built up in her colon," reroute her intestines, and fix an internal tear. To the charity's surprise, they didn't meet that goal.
They didn't meet it – they absolutely crushed it. Something about a butthole-less kitten must've tugged the Canadian heartstrings, because in just a couple of days the rescue raised nearly $10,000.
That was more than enough to pay for the surgery. The extra money went towards Dora's sorely needed aftercare – she must be monitored 24/7 for signs of any complications.
On June 11, a successful surgery took place. Dora finally had a butt.
A Dump to Remember
Unfortunately, that wasn't the end of the story. Dora might've now had an anus, but that's not going to do her much good if stuff can't pass through.
And that was just what happened. It turned out that not pooping for two months keeps packing excrement into the colon until it hardens to an impenetrable mass.
Dora needed another surgery to get things moving along, and that cost more money. The charity turned back to their fellow Torontonians and they dug deep once more.
The charity's new goal of roughly $11,000 was surpassed once more. To date, the good people of Toronto have donated nearly $18,000 to save Dora's life.
On June 14, Dora had her second, less invasive procedure to "remove more of the blockage," Annex said in an update on CanadaHelps. After the surgery, all they could do was hold their breath and hope.
And the next day, it finally happened. Dora took her first ever dump.
"She is now demanding attention and love from her medical caregivers. At this point, she needs to stay at least another 24 hours for monitoring, but we are hopeful that she can go to her foster home tomorrow!" the rescue said on June 16.
'A Little Survivor'
Dora's condition is known in the medical circles as an imperforate anus. According to PetCoach.co, it's a rare but not unheard-of congenital condition.
In the realm of atresia ani – or "congenital malformation resulting in the lack of a patent anus" – imperforate anus is the most common type. It's a common ailment of mini and toy poodles, rottweilers, and Maltese dog breeds, but no so much with cats.
Apparently, Dora just happened to get a lousy hand when the cards of life were being handed out. Luckily, with the generous help of Canadian cat lovers, she pulled through.
"She's still a very cuddly, sweet kitten. She purrs easily. But she certainly has a challenging road ahead for her," said Chan, adding that Dora's future owner will need to understand that she'll need special care for her entire life.
"She's a little survivor, and we're doing everything we can to help her because she definitely wants to be here," Chan concluded.