There is a subset of furry culture that sexualizes anthropomorphized animals, and unfortunately, the entire fandom is often equated with fetishism.
Some furries dress in full-length costumes and have elaborate "fursonas," while others are content to take on animal identities and names, or just consume anthropomorphic literature and comics. At its core, the fandom consists of people who identify with anthropomorphized animals. In other words, it's not always sexual.
1

A convention is cancelled over fears of fascism within the fur community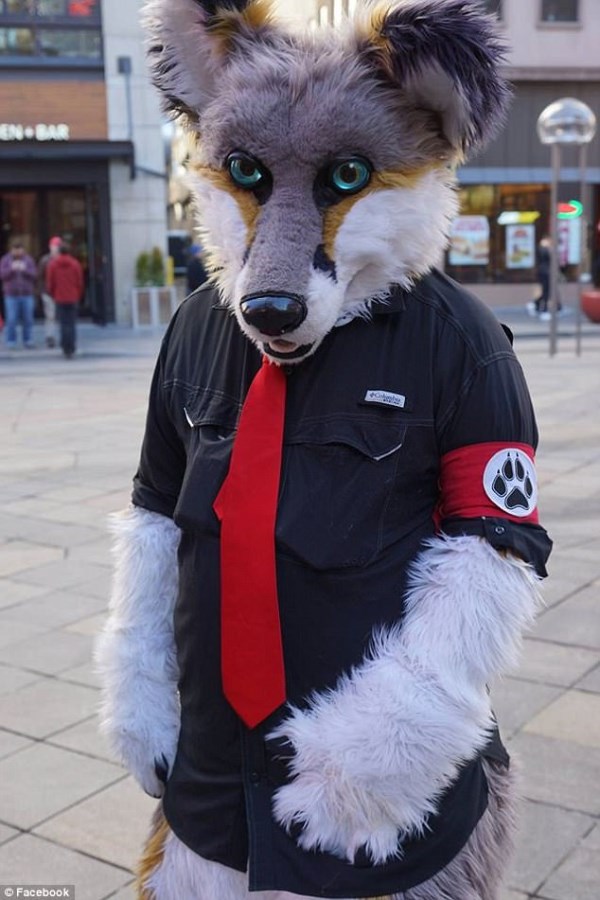 Is this fox polarizing the furry community?
Rocky Mountain Fur Con, the annual event that brings together furries in the Colorado area, has been canceled for 2017 and beyond after a splinter group, known as the Furry Raiders, came under fire for embracing "altfur" symbols similar to those of Nazis and fascists.
Their leader, Foxler (above), dresses in a fox suit with an armband that bears a paw print. Despite that, and a picture that surfaced on Twitter showing him lifting his arm in what looks like a Nazi salute, he has denied that he is advocating neo-Nazi ideology. "We have a strong stance about keeping equal rights and personal creativity within the fandom," said Foxler, who adds that he has never been banned from a convention.
The Furry Raiders angered other furs when they snatched up a large bloc of hotel rooms for the convention. It is believed reserving a large number of rooms amounted to "a power grab" meant to dilute the influence of other organizations. When news of the Furry Raiders' massive bookings spread throughout the community, it sparked a backlash "antifa" (anti-fascist) furry movement. The organizers, fearing violence, pulled the plug.
For two different points of view on the matter, check out the videos below:
2

Chlorine gas sickens 19 at a Chicago furry convention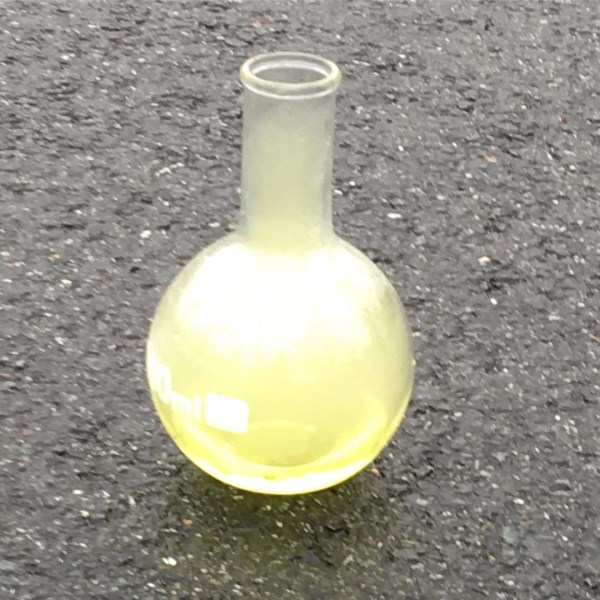 Chlorine gas sickened several people and forced the evacuation of thousands of guests at Midwest FurFest 2014 in Chicago. Nineteen people were treated at local hospitals, and the Hyatt Regency O'Hare was decontaminated.
The contaminating agent, chlorine powder (the oxidizing chemical commonly used as a cleaning agent in swimming pools), was left in a ninth-floor stairwell of the hotel.
MidWest FurFest is the second largest gathering of people who are interested, according to the website for Midwest Furry Fandom, Inc., in "facilitat[ing] education in anthropomorphic literature, art and performance."
The source of the poisoning remains a mystery.
Watch below as the hosts of Morning Joe attempt to report on the gas leak at MidWest Furfest and try, unsuccessfully, to maintain a sense of composure:

3

The woman who mistakenly brought her therapy dog to a furry convention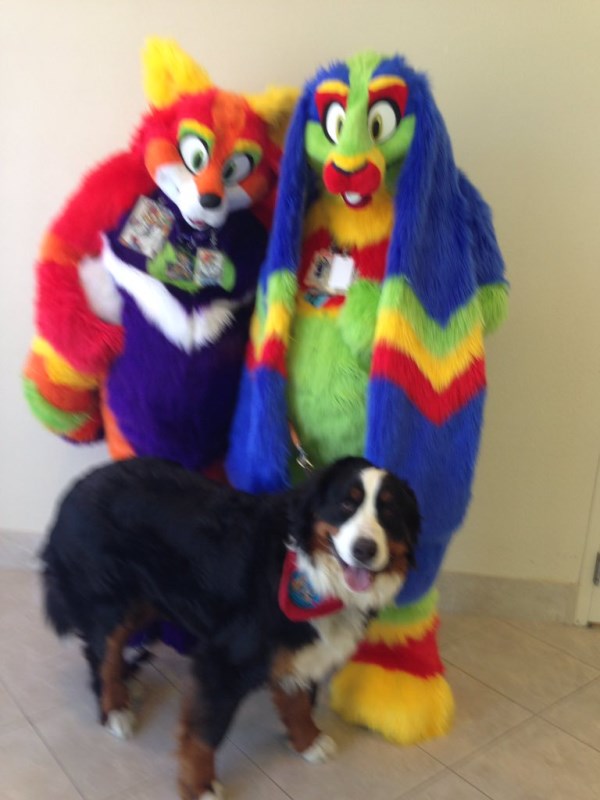 Monroe, Michigan resident Cheryl Wassus is a volunteer with Pets for Vets, a nonprofit that matches therapy dogs with military veterans. When she learned that the Motor City Furry Con was coming to her area and was raising money for Pets for Vets, she assumed it must be a pet-themed convention.
It turned out not to be anything like Wassus or Link—her Bernese mountain therapy pup—expected. However, the surprise worked out for the best—Wassus, Link and the furries got along famously. The canine was a little confused at first and did some serious "tail-sniffing" at the sight of all the two-legged animals. But it all ended up being no big deal, and the event was a big win for the charitable organization ? Motor City Furry Con raised $10,000 for the group.
Her son, New York Media producer Kenny Wassus, tweeted some incredible photos of the mix-up.
ok link is starting to panic now sos pic.twitter.com/VFFmYtFOfZ

— kenny wassus (@kgw) April 8, 2017
Link being a good sport pic.twitter.com/wLSnGNi82Q

— kenny wassus (@kgw) April 8, 2017
4

The cartoon cereal mascot who begged furries to stop sending him porn tweets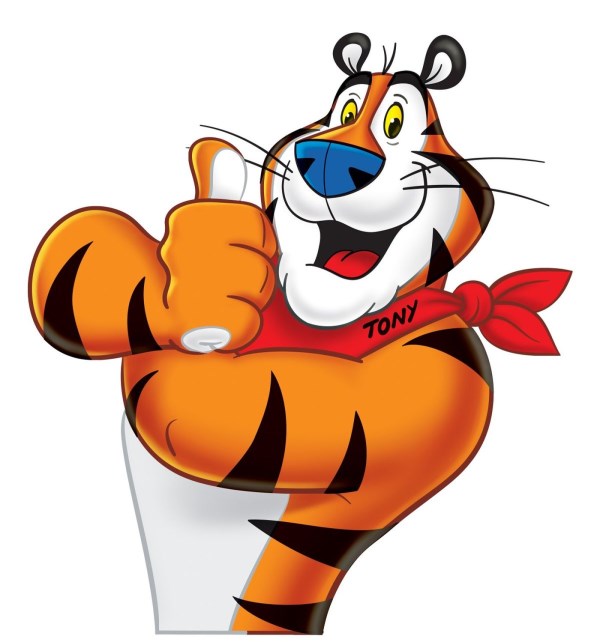 Furries—stop sending Tony the Tiger porn, or you will be blocked from his Twitter page.
The person running the Kellogg's Frosties' mascot Twitter page had to finally put his foot—sorry, we mean his paw—down after being sent anthropomorphic animal porn tweets. He said, "I'm all for showing your stripes, feathers, etc. But let's keep things gr-r-reat – & family-friendly if you could. Cubs could be watching."
Tony is considered the daddy of all furries, so there's a fair amount of fan fiction and artwork concerning him, which is sometimes NSFW.
In 2016, Kellogg's started blocking the furries en masse—even those who weren't posting porn. But a rolling stone gathers no moss—or fur, in this case—and fans found a new hero in Chester Cheetah, the anthropomorphic mascot for Cheetos, who was much more welcoming.
5

The Syrian refugees who were housed in the same hotel as a furry convention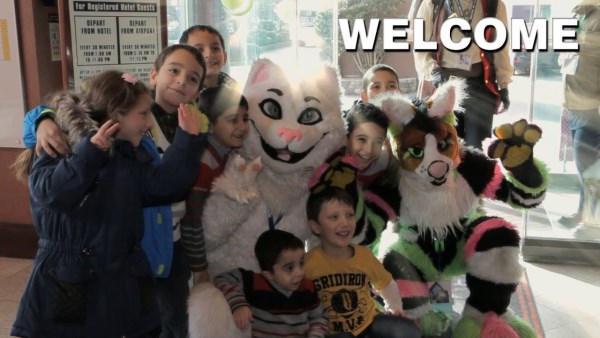 In 2016, attendees of the fifth annual VancouFur convention were informed they were staying at the same hotel where some Syrian refugees were also being housed. VancouFur organizers wanted to ensure has "that each and every one of the refugees (and attendees) feels welcome and safe...keep in mind that they likely will not want to interact with you and consent is important to everyone."
But luckily for everyone involved, the refugees—especially the children—loved it. Watch the magic happen below!

6

The triple murder that rocked the furry community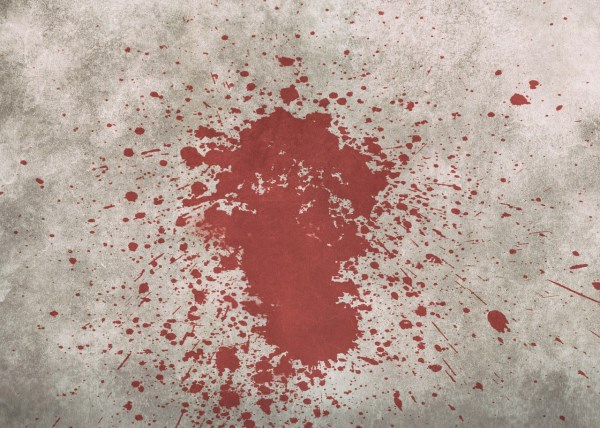 Christopher Yost, 34, his wife, Jennifer, 39, and their friend, Arthur Boucher, 28, were all found dead in the Yost's Fullerton, California home on September 24, 2016. Jennifer's 17-year-old daughter, Katlynn, was missing but was later found safe.
The story soon attracted national attention when it was revealed that Jennifer and Katlynn were part of Southern California's furry subculture, as were the two men arrested for the murder, 21-year-old Joshua Acosta, and 25-year-old Frank Felix.
Despite no reported evidence that their joint interest in the fur community was a motive for the killings, Katlynn was friends with Acosta until her family made her break off contact with the older man. The incident also caused concern among furries, already sick of defending the scene from negative stereotypes.
On January 13, 2017, Felix and Acosta pleaded not guilty and were ordered back to court for a pre-trial hearing in March.
7

The MSNBC host who confused the Easter Bunny with furries
MSNBC's Morning Joe co-host Mika Brzezinski, no stranger to furry fandom (see item #2) started talking about furries in the middle of a conversation about the Easter Bunny.
"There have been Easter Bunnies like that [who] are not furries, right? There's a difference?" said Brzezinski, commenting on a photo of George W. Bush with the Easter Bunny.
Panelist Willie Geist responded "Definitely," while someone off-mic yelled, "You don't know what you're talking about!"
Geist then tried to shut down the conversation by saying, "the Easter Bunny is the Easter Bunny, a sweet representation of a wonderful holiday. Definitely not a furry." He then tried to move on, but Brzezinski wouldn't let him. Watch as hilarity, and awkwardness, ensue.
8

The movie company who marketed a film directly to furries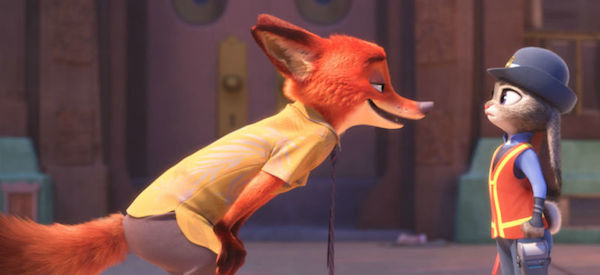 In 2016, Disney tried to boost box office sales to its zoo-themed film, Zootopia, by marketing directly to furries.
BuzzFeed News obtained an email that a marketing agency working with Disney sent to the furry Meetup group Furlife, encouraging members to post photos of themselves in fursuits to Twitter and Instagram with the movie hashtag, and even offering posters or movie swag to those that do. Disney's animators have also favorited tweets from the furry community about the film—and many furries believe Disney made the film to appeal to them specifically. Their strategy may have worked—for furries and kids alike, the film was a massive hit and grossed over a billion dollars worldwide.