1

A Chicago furry convention is disrupted by a chlorine gas leak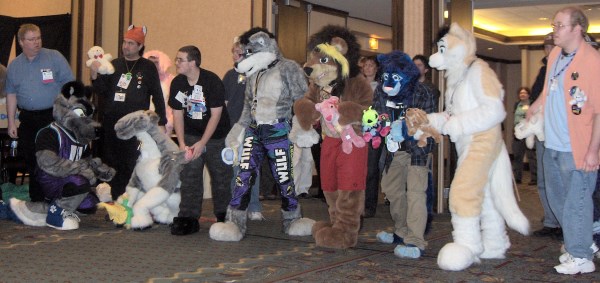 Who tried to poison furries at a Chicago area convention in December 2014?
Chlorine gas sickened several people and forced the evacuation of thousands of guests at Midwest FurFest 2014. Nineteen people who became nauseous or dizzy were treated at local hospitals, and the Hyatt Regency O'Hare was decontaminated.
The source of the gas was apparently chlorine powder left in a ninth-floor stairwell of the hotel. Investigators believe the gas was created intentionally and are treating it as a criminal matter.
After the clean up, Furries ranging from six-foot-tall rabbits to foxes and dragons of all shapes and sizes poured into the lobby, chatting and giving each other high paws.
MidWest FurFest is the second largest gathering of people who are interested, according to the website for Midwest Furry Fandom, Inc., in "facilitat[ing] education in anthropomorphic literature, art and performance."
The culprit has yet to be caught.
Watch below as the hosts of Morning Joe attempt to report on the gas leak at MidWest Furfest and try, unsuccessfully, to maintain a sense of composure:
2

Shoppers are covered in human waste after a septic tanker explodes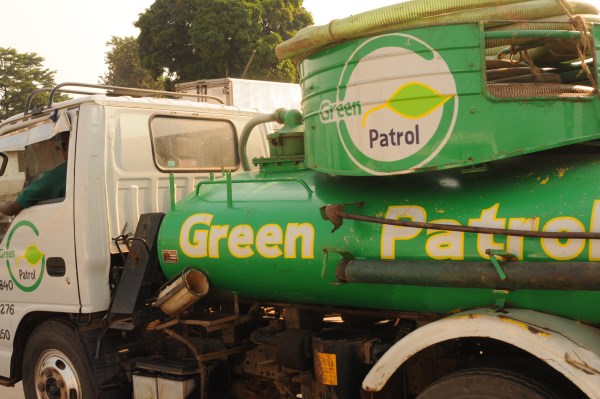 Shoppers and passers by were showered with sewage when an overfilled septic tanker blew up.
Eyewitness Dong Tang said: "I noticed some people gathered in the street and thought there had been a car accident. I wasn't really paying attention, but then the smell hit me. It was disgusting. Then I realized that a tank filled with some disgusting brown liquid had exploded, scattering it all over the street and the people who were shopping or walking past."
Those looking for monetary compensation for getting showered with poo shouldn't hold their breath (well, they should, but not for a financial reward). Blame is being passed from organization to organization as a spokesman for the company that handles the collection and storage of waste in the city said the incident was caused by a technical fault with the vehicle.
The company said those affected should seek compensation from the vehicle manufacturer.
The manufacturer, meanwhile, told local media that explosions typically result from poor maintenance and failure to follow the proper operating instructions.
3

A legendary singer wins a lawsuit over an app that measures penis size
Legendary singer Chubby Checker has settled a lawsuit in which he accused Hewlett-Packard of using his trademarked name without permission on a software app that is purported to measure the size of a man's penis.
HP began offering "The Chubby Checker" app for sale in 2006, which estimates the size of a man's genitals based on his shoe size. (Hence, The Chubby Checker – get it?)
In August 2014, a federal judge let Checker pursue the case, saying one might infer that HP should have known that "the owner of the Chubby Checker trademark would never have consented to license the mark for such a vulgar purpose."
HP denied liability in agreeing to settle with Checker, but agreed not to make future use of his stage name, likeness or related trademarks.
The settlement was disclosed in a filing with the San Francisco federal court, but it is still unclear whether money changed hands.
For those of you that need to check your penis size – and your eyes and a good old fashioned ruler are somehow unavailable to you – the aptly named "Penis Size Calculator" is still on the market.
4

The man who invented a pill that makes farts smell like chocolate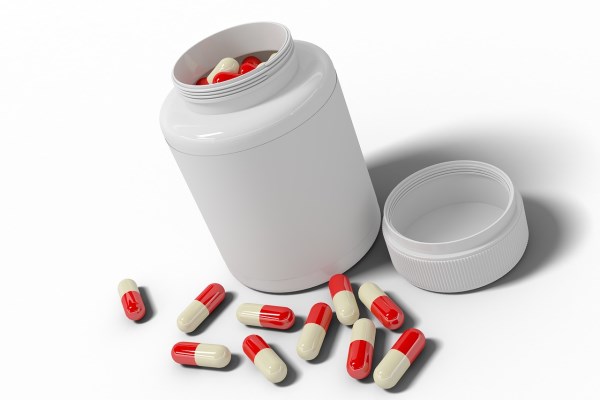 Christian Poincheval, a 65-year-old inventor who hails from the village of Gesvre, France has gifted the world with a creation that will change mankind as we know it.
He's created a pill that makes farts smell like chocolate.
Poincheval sells the pills online at pilulepet.com for around $12.50 for 60 capsules. The site promises the chocolate pills will "allow the user to fart through to the New Year in grand style."
Not a chocolate lover? Not to worry. Poincheval also has other scents in his odorific arsenal, including pills that make farts smell like roses or violets, and fart-reducing powder for pets.
This kindly-looking gent also claims his pills not only create chocolate-scented farts, they reduce intestinal gas and bloating thanks to ingredients like vegetable coal, fennel, seaweed, plant resin, bilberry, and cacao zest.
5

The Pomeranian who protested his summer cut by walking on his hind legs for two days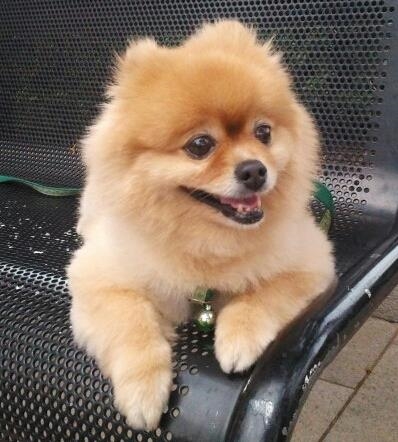 When a Pomeranian named Jin Dan got his summer haircut, he was apparently so upset about getting the shave that he protested by standing on his hind legs for nearly two days. When he got tired he would simply lean against the wall.
His owner consulted a vet who said the haircut probably caused psychological trauma, and advised the owner to interact more with the angry pooch. Eventually, his rage softened into a dull heartache and Jin landed on all fours once again.
6

The man who believes he is the reincarnation of Adolf Hitler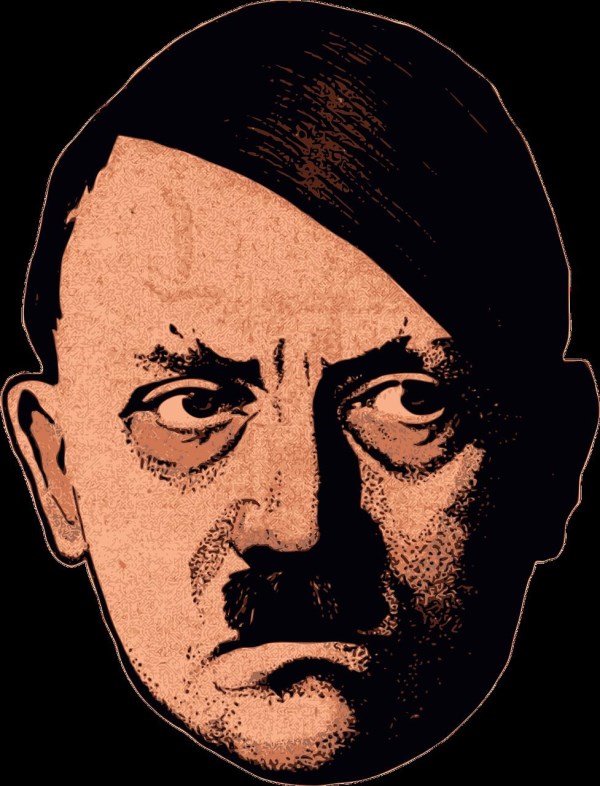 A Kosovo man, who believes he is the reincarnation of Adolph Hitler, earns a living by charging tourists up to £60 for a photograph of him.
Emin Djinovci, 49, carries copies of Hitler's hate-filled autobiography Mein Kampf wherever he goes. He bills himself as "Kosovo's reincarnation of Adolf Hitler" and refers to his five daughters as "Hitler's children."
Djinovci says, "I am proud of my likeness to the Fuhrer because, like him, I fought against the Serbs - my enemies. It is easy. I find myself in Hitler's character because he fought against my enemy. Enemy of my enemy is my friend. Yes, Serbs are my enemies, I make no bones about that."
Djinovci is originally from Germany and moved to Kosovo in 1998. If he tried posing as the Fuehrer in his home country, he would be arrested immediately for violating Germany's strict postwar laws banning anything Nazi-related in public.
7

The man who tried to kill a spider with a "blowtorch" and set his house ablaze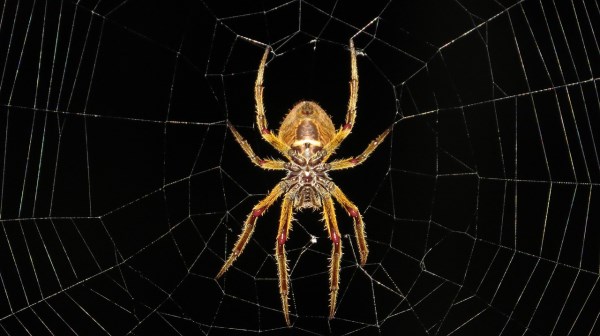 A Seattle man set his house on fire after attempting to kill a spider with a makeshift blowtorch, causing $60,000 worth of damage.
The man, who rented the house with his mother, was trying to kill the spider in the laundry room with a can of spray paint and a lighter. The flames quickly spread through the room and into the attic.
Seattle fire department's spokesman Kyle Moore said, "I don't want to encourage people to do this, but that's what he did."
"The spider tried to get into the wall. He sprayed flames on the wall, lit the wall on fire, and that extended up to the ceiling."
The man and his mother escaped unharmed, but it is believed the spider perished in the blaze.
8

The woman who punched her grandmother for denying her Facebook friend request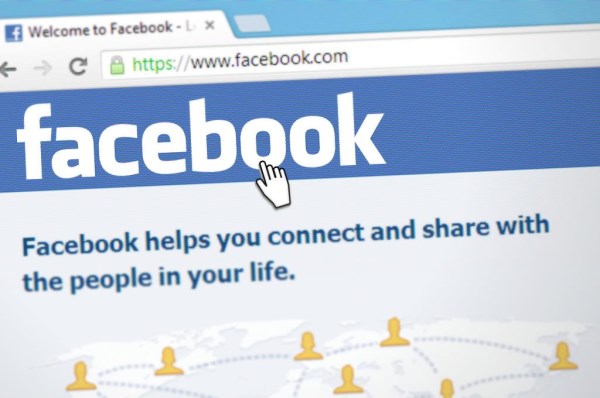 27-year-old Florida resident Rachel Anne Hayes attacked a woman who turned down her Facebook friend request. However, this was no ordinary woman – the Facebook friend-to-be was her grandmother.
The elderly woman didn't like the name Hayes' was going by on Facebook, and told police she was willing to agree to the friend request if Hayes changed it to something less inappropriate. By all accounts, that never happened. When Hayes' arrived at her grandmother's home to confront her about denying the friend request, the two women argued. Deputies said Hayes slapped her grandmother, 72, several times before she was able to retreat inside and lock the door.
Hayes was charged with aggravated battery on an elderly person, which is a felony. She was later released after posting bond.
9

The half male, half female bird that leads a life of loneliness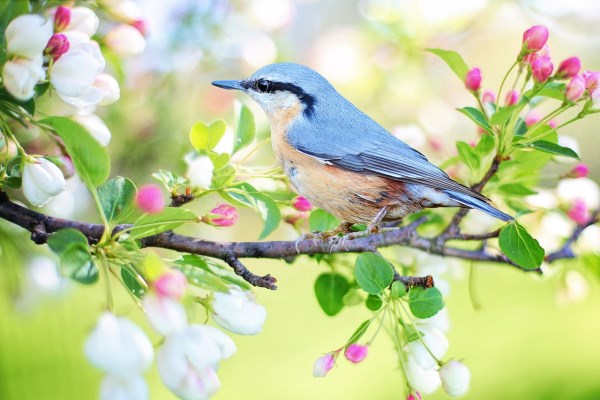 According to information released by scientists in 2014, this half female, half male bird has a tough existence. Discovered in 2008, this northern cardinal was followed for approximately 15 months on Rock Island, Illinois by ornithologists from Western Illinois University.
This particular gynandromorph (organism unnaturally possesses both male and female traits) lives a lonely existence, devoid of music. The researchers noted that the bird, observed primarily near feeder, never paired up with another cardinal and it was never observed singing. On the plus side, the unusual bird was not subjected to any unduly combative behavior from other cardinals.
The bird's plumage is split right down the middle, literally – one half of the bird looks male, the other half female. However, when viewed from either side it is impossible to tell that anything is amiss.
10

The Florida woman who fought with her twin sister over her boyfriend and a vibrator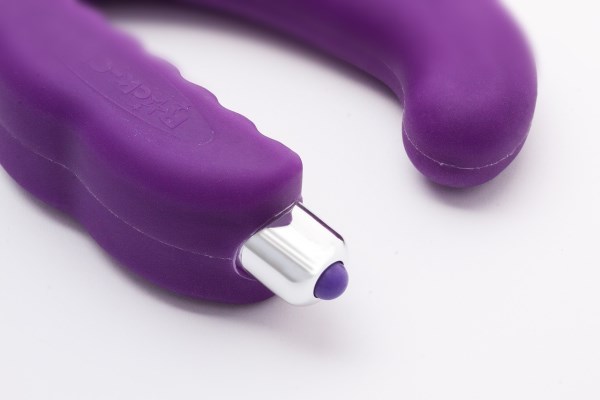 A Bradenton, Florida woman was arrested in December 2014 after getting into a fight with her twin sister about a vibrator and her boyfriend, according to the Manatee County Sheriff's Office.
The woman's name? Heidi Creamer (we couldn't make it up if we tried).
Creamers and her twin sister started fighting over "Heidi's boyfriend and a sexual toy (vibrator)." The verbal altercation soon turned physical.
Creamer punched her sister in the face in the foyer of the apartment, knocking her to the floor. The victim then kicked Creamer away as she punched, scratched and pulled her twin's hair.
During a break in the action, Creamer started packing her things and moved them outside. Once she was out of the house, her twin locked the door behind her. A deputy soon arrived and found an agitated Creamer banging on the front door, as her bloody-faced sister watched from a balcony.
The deputy put Creamer in handcuffs, citing safety concerns about her aggressive behavior, and placed her in the back of a patrol vehicle. Creamer then refused to speak to the officer.
Creamer was charged with domestic battery and was taken to the Manatee County jail. She was later released on bond.