1

200-pound statue of Rudolph the Red-Nosed Reindeer stolen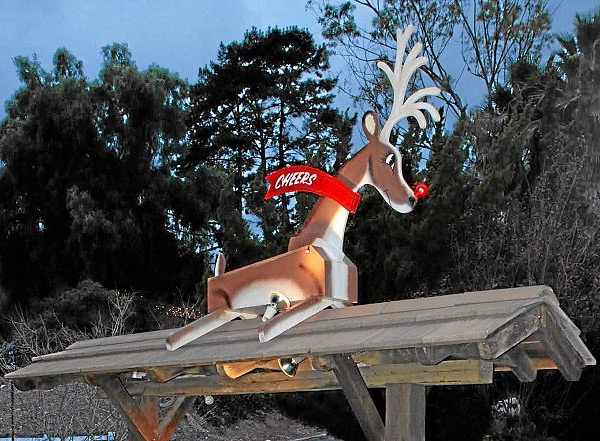 On December 12, 2014, a "Grinch" stole a little more than just the Christmas spirit: a 200-pound statue of Rudolph the Red-Nosed Reindeer disappeared from atop a city sign in Los Angeles. The statue had been a holiday icon in the South Bay enclave of Rolling Hills Estates for 50 years.
A few days after the robbery, police followed up on a tip from a TV viewer, and located the wooden statue on the roof of a mobile home in Gardena. (We assure you, at 200 pounds it was hard to miss.) The man at the home was arrested for possession of stolen property. He was found to be a gardener who worked in the area where the statue disappeared.
2

$2,000 (U.S) worth of Christmas decorations stolen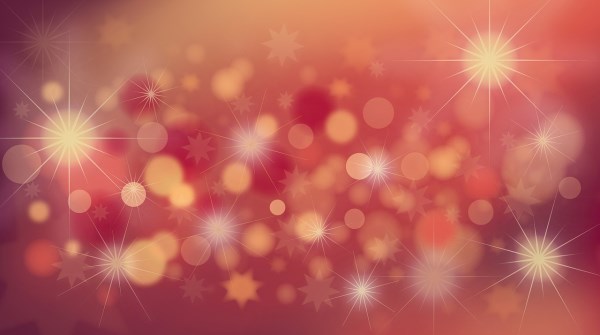 Also in 2014, police arrested a Colorado Springs couple for swiping $2,000 worth of their neighbors' Christmas decorations. The couple was bold enough to fill the front and back yard of their home with the stolen decorations.
"Every morning he'd go out for a walk, at like 2 or 3, and then there was just more stuff in the yard," said the wife, who claimed she didn't know where the decorations came from, in a Homer-Simpson-esque episode of Ned-Flanders-esque proportions.
3

Nativity donkey squashed to death by obese man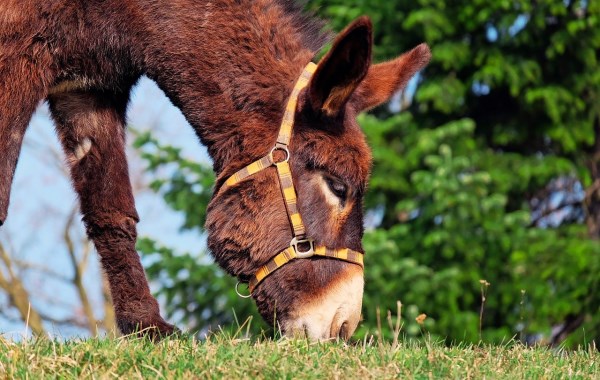 In December 2014, a nativity donkey was "squashed" by an obese man who climbed into its pen in Spain.
The five-month-old animal, called Platero, was not meant to be ridden, but was part of the Christmas scene in the town of Lucena, Andalusia. However, according to a complaint by animal welfare groups, a 23-stone man climbed on the donkey's back to pose for a picture that has caused outrage on social media. Two days after the incident on December 10, locals noticed the small animal could barely stand. It died the next morning after vets said they could not heal its injuries.
"The man climbed the fence and pushed Platero around until he could proudly pose "galloping" with almost 150 kg (330 pounds) of weight on his fragile body... fatally injuring him," said the complaint. Police are investigating.
4

Women in bikinis steal christmas lights in small rural town
Not much seemed to happen in the tiny town of South Johnstone (population 500), Australia, until Christmas 2013 when four bikini-clad female bandits were seen running after committing a late-night Christmas light robbery.
The scantily dressed ladies took 30 solar lights, including three candy canes, from two homes before they were disturbed by a neighbor who chased them down the street, police said. The group then fled across a nearby football field and somehow vanished in the small town. Police were never able to to catch the Christmas criminals.
5

Man stabbed after giving girlfriend knife for Christmas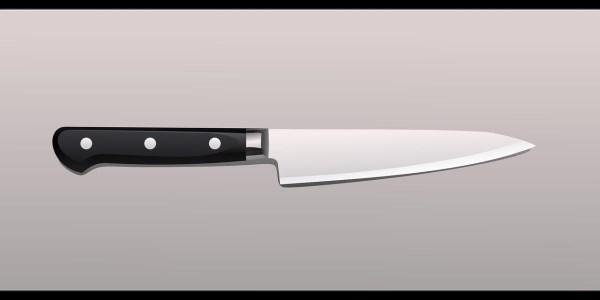 In 2013, a man who gave his girlfriend a fillet knife for Christmas was treated at a Seattle hospital for stab wounds the following day. Clever detectives at the Everett Police Department Major Crimes Unit believe the woman, 18, stabbed her boyfriend and slit his throat with the new knife.
The woman alleged that the man had threatened to hurt her several times, including on the drive home from a fishing trip they took a few days before. She told police that he told her he would "cut her up and throw her in the river."
6

Swedish Christmas goat engulfed in flames for the 27th time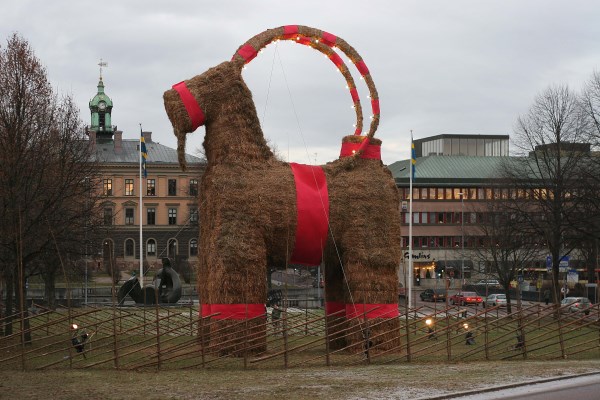 In 2013, and for the 27th time, vandals in Sweden burned down a giant straw goat meant to symbolize the Christmas spirit.
Located in Gavle, Sweden's town square, the 13-meter (43-foot) high and 3.6-ton heavy straw goat was engulfed in flames in a criminal action that's almost as old as the goat tradition itself, which has been taking place since 1966.
7

"Mafia men" arrested over Christmas flower extortion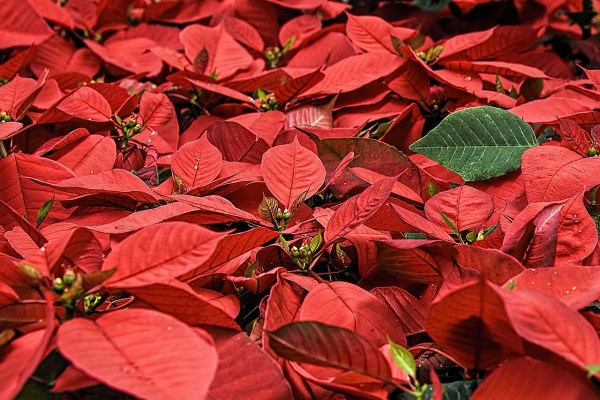 In 2013, police in Italy arrested four "mafia gangsters" over a Christmas extortion scam. The men have been forcing shop owners to buy poinsettias - red-leaved plants known in Italy as Christmas Stars - for 100 times the wholesale price, demanding as much as 100 euros (£85; $140) a plant for the past three holiday seasons.
Owners who refused the mob's "Christmas offer" had their shops vandalized.
8

Police issue description of stolen Christmas tree as "6ft tall, with lots of green branches and prickly bits"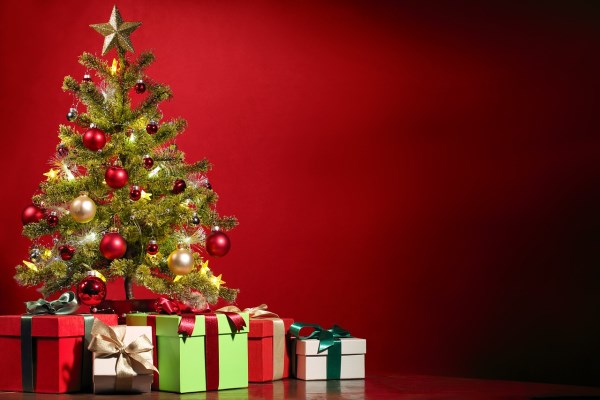 "If anyone has any information as to the whereabouts of this tree, please get in touch!" said the Facebook page of UK's Falmouth Police Station, after specifying a stolen Christmas tree on their Facebook page as being "6ft tall, with lots of green branches and prickly bits," an obvious case of a very very special and hard-to-miss tree. The status update has generated a number of amused responses from the followers of the page.
9

$192,000 (U.S.) worth of marijuana wrapped as christmas gifts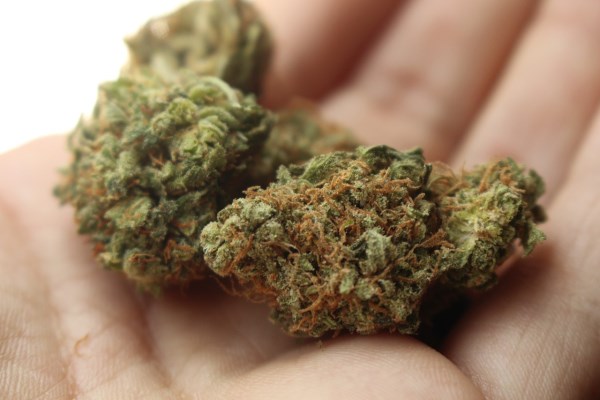 In 2012, a BMW SUV was pulled over on the Ohio Turnpike around 11 a.m. A drug-sniffing dog indicated the presence of contraband and police searched the vehicle. A probable cause search revealed 30 pounds of hydroponic marijuana wrapped as Christmas gifts, worth an estimated $192,000.
10

Millions of digital coins stolen in Christmas hack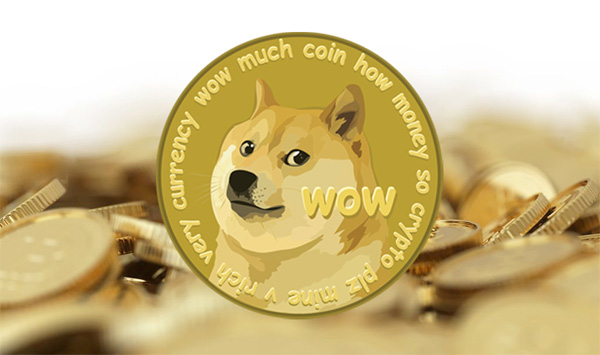 The day after Christmas 2013, the founders of Dogewallet, a storage system for the Bitcoin (digital currency) alternative "Dogecoin," confirmed a hack that may have cost owners millions in lost digital coins.
Thankfully, valued at roughly $0.00059 (U.S.) per coin, the millions of Dogecoins that were stolen have a combined value of just around $12,000(U.S.).
The hack didn't target individual accounts, but rather the official Dogewallet page, which was modified to ensure that all transactions were sent to a single account, rather than their intended recipients.
Dogewallet's founders said those accounts affected would be compensated, but the trust in the new digital currency was damaged and ruined a lot of people's day.