While we all pretty much dodged the potential New Year's disaster of Y2K (when it was believed the world would descend into chaos), but there are others who haven't been so lucky on New Year's.
Please be careful while you're celebrating the end of one year and the beginning of another. Happy New Year and cheers!
1

The New Year's Eve countdown that went hopelessly wrong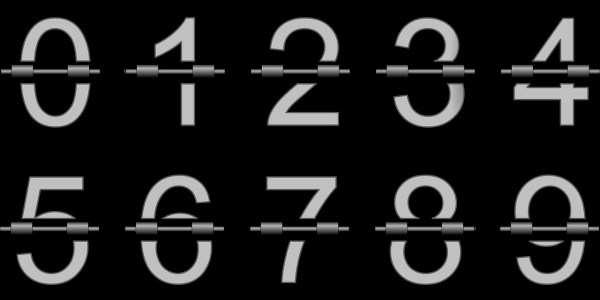 On New Year's Eve 2012, Los Angeles station KDOC decided to air their own New Year's Eve countdown with host Jamie Kennedy. The results were, shall we say, far less polished than that of the nearest competitor.
The show was chock full of f-bombs, awkward pauses, confusion and dead air. It featured the likes of Macy Gray, Shannon Elizabeth and Bone Thugs-n-Harmony. However, it was also announced that Mario Lopez, Eva Longoria, Joey Lawrence and Jennifer Love Hewitt would make appearances. NONE of them showed up.
At one point during the telecast, audio of someone's vulgar conversation was broadcast. In another part of the show, while comedian Stu Stone was reading from the teleprompter, a woman in the background could be seen mimicking him by mouthing the words.
KDOC producer David Marquez later announced that the "First Night" inaugural run would be its last.

2

The stage that collapsed during a New Year's party and injured 700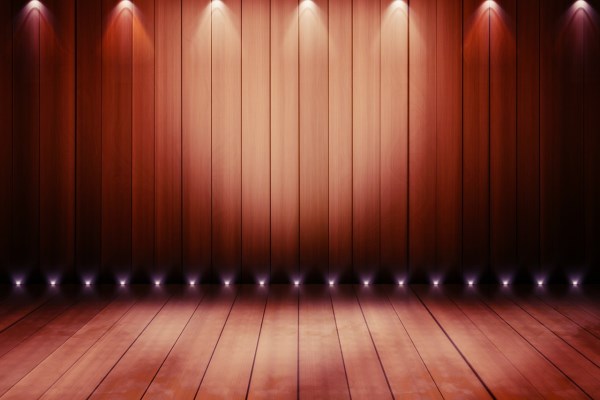 A 2014 New Year's Eve party at the Hilton Hotel in Colombo, Sri Lanka turned to chaos as a stage platform holding many VIP guests collapsed. Some 700 guests suffered injuries including cuts and burns, and 30 people were rushed to the hospital.
The partygoers then took to Facebook to complain and inquire about financial restitution from both the Hilton and organizer Cantaloupe Playground.
One attendee commented that the staff was more concerned about collecting empty bottles rather than help the injured, and said that event organizers announced, "Guys can you please get off the remaining stage, so that we can inspect the integrity of it to make sure at least that's okay and WE CAN THEN GET YOU BACK TO PARTYING."
Folks, please be careful out there. It's a nutty world.
3

The famous rock guitarist and his son who were involved in a New Year's Eve brawl
Millions of fans have come out to see the legendary Canadian band Rush play for over 40 years. As for Justin Zivojinovich's (the son of guitarist Alex Lifeson) impromptu New Year's eve performance…meh, not so much.
On New Year's Eve 2003, Lifeson, his son, and his daughter-in-law were arrested at the Ritz-Carlton Hotel in Naples, Florida after a brawl with the police.
It was reported that the then 33-year-old Zivojinovich got up on stage and sang "Happy new year" to the crowd. He later recounted, "Everyone was enjoying themselves. That's when someone apparently started yelling for one of the security guards. There was no violence on our part. I was ready to leave. I was asked to leave, and I said, 'OK, I'm going to go. I'll grab my wife and be out of there.' They didn't want that. They didn't want me to leave on a high note. They felt they would lose. They decided to aggravate me." The police used a stun gun on Zivojinovich, at which point his father intervened and also got into a scuffle with the police. Lifeson claimed he was tased six times and had his nose broken in the scuffle.
In 2005, Lifeson and Zivojinovich agreed to a plea deal with the local prosecutor to avoid jail time and pleaded no contest to a first-degree misdemeanor charge of resisting arrest without violence.
Lifeson and son later agreed to a confidential settlement from the Ritz-Carlton.
Thank God it wasn't New Year's Eve 2112!
4

The motorcycle daredevil's disastrous New Year's Eve jump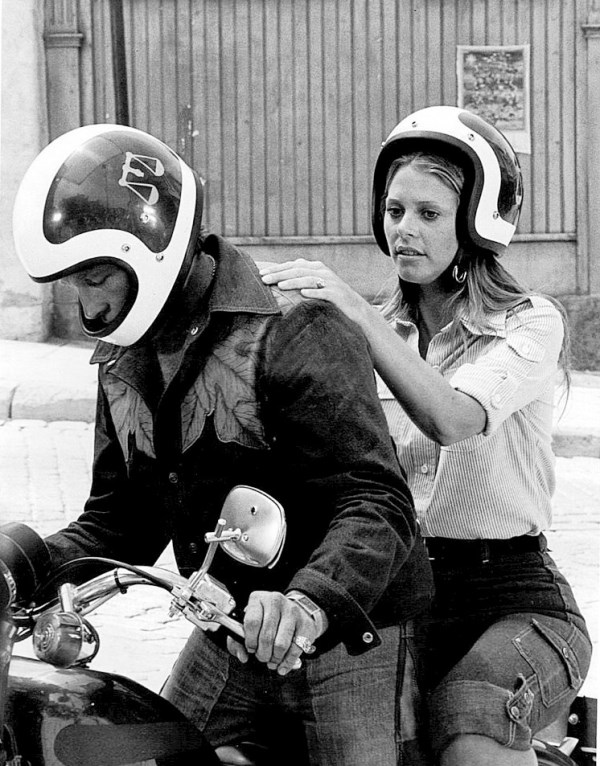 During the '70s, Evel Knievel was a much-loved, legendary daredevil that was popular for making incredible, gravity-defying jumps on his motorcycle. This star-spangled icon jumped over Greyhound buses, live sharks and even attempted a jump over Idaho's Snake River Canyon.
The event that put Knievel on the map, however, was a New Year's Eve disaster.
On December 31, 1967, Knievel was nearly killed when he attempted to jump over the fountains at Ceasar's Palace in Las Vegas, Nevada. The daredevil later said of the incident: "I kept smashing over and over and ended up against a brick wall, 165 feet away." As a result of the failed jump, Knievel suffered a fractured skull, a broken pelvis and was in a coma for a month. When he came to, Knievel was a star and became the quintessential daredevil performer of the 1970s.
In 1989, Knievel's son, Robbie, attempted the same Caesar's Palace jump and succeeded.

5

The man who killed his brother and continued partying on New Year's Eve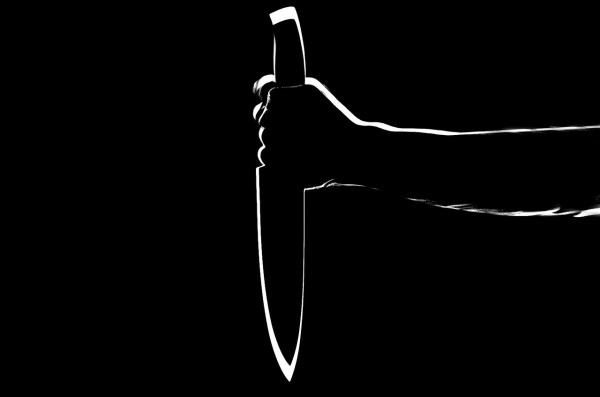 On the last day of the year in 2013, Robert Cerqua of Hampshire in southeast England got into a fight with his identical twin brother in their parents' kitchen.
As the two exchanged blows, their mother called the police. The fighting escalated and Robert stabbed his brother in the stomach. By the time police arrived, one twin was gone and the other was dead.
Robert Cerqua fled shoeless to a nearby New Year's party, where he continued to drink and party until police picked him up and arrested him on suspicion of murder.
Whatever happened to no shoes, no service?
6

The country singer who died on his way to a New Year's gig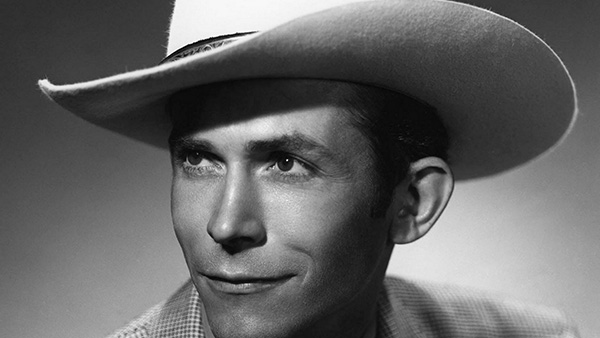 Ask any country music fan and he or she will tell you that Hank Williams was one of the greats. Among his best known songs was the classic, "I'm So Lonesome (I Could Cry)". The legendary singer/songwriter certainly experienced a lot of heartache and loneliness in his life. Perhaps it is the perfect cap to his myth that he died alone in the backseat of a car on his way to a show.
In the wee hours of January 1, 1953, 17-year-old Charles Carr was tasked with driving Williams in a baby blue Cadillac to a New Year's show in Charleston, West Virginia.
At around midnight when they crossed the Tennessee state line and arrived in Bristol, Virginia, Carr stopped at a small all-night restaurant and asked Williams if he wanted to eat. Williams said he did not, and those are believed to be his last words. After not hearing from the singer for two solid hours, Carr pulled the car over in Oak Hill, West Virginia, at 5:30 in the morning. Williams was pronounced dead a short while later. Hank Williams was 29 years old. The official cause of death was listed as a heart attack as a result of years of drug an alcohol abuse.
Perhaps Hank said it best when he sang, "I Just Don't Like This Kind Of Livin."
7

The country that has the most dangerous New Year's celebrations in the world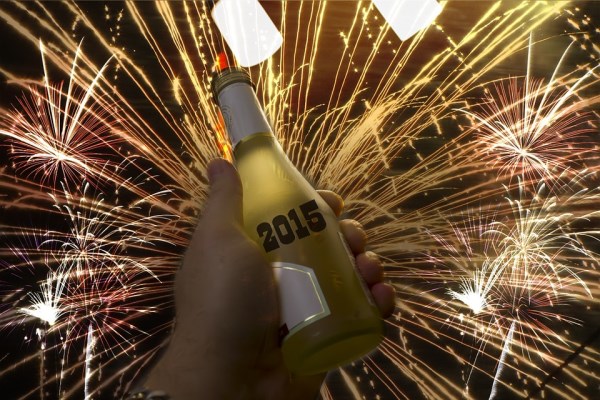 If you go to the Philippines, be prepared for a wild New Year's Eve throwdown. With a deadly cocktail of booze and and fireworks, things anywhere can get downright dangerous, but according to the Department of Health in Manila, there were 1,018 firecracker-related injuries at the start of 2014. That's 9% higher than the 931 cases at the start of 2013 – and that doesn't even include the fireworks-related injuries occurring in the days leading up to New Year's Eve. Almost 300 people were hurt by fireworks and stray bullets at the end of 2013. There have been reports of people blowing off fingers, being killed by stray bullets, suffering burns to their bodies, houses being burned to the ground and even pets being killed by crossfire.
Spokesman Eric Tayag said they prepared for "50-80 fireworks related injuries every hour in the 12-hour period" before and after midnight.
The Department of Health recently issued an advisory against an illegal firecracker called the piccolo. The piccolo is a tiny firecracker that is packaged in a box with a cartoon character. Children have been reported as mistaking these firecrackers as candy, and have ingested them. The advisory suggests "if piccolo are swallowed, children may be given six to eight raw egg whites while adults may be given eight to 12 raw egg whites."
Hey, if you want a more mellow New Year's Eve celebration, we hear there are far less injuries in Wenatachee, Washington.
8

The teen that broke into a home and threw a rowdy New Year's party that led to his arrest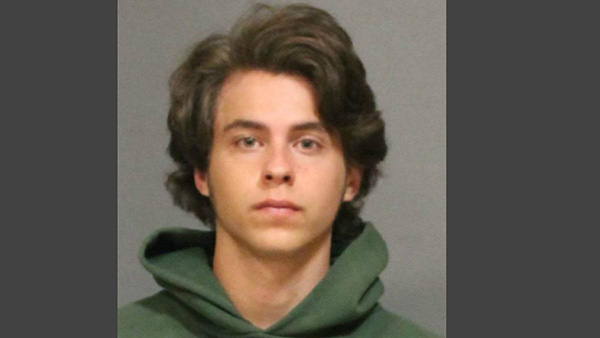 Things can be tough when you're a teenager. Just ask Daniel Carl Hein, a 19-year-old from Levittown, Pennsylvania. It seems like all Hein wanted was to have party to ring in the new year. He just needed a place to do it. What could go possibly go wrong?
On December 31, 2012, the teen broke into a West Hartford home while the residents were away and decided to get his Dick Clark on and host a booze-filled New Year's Eve bash.
Items were missing and property was damaged during the party. Strangely, it took almost two years (October, 2014) until Hein was extradited from Pennsylvania and arrested. Police have since charged him with third degree burglary, conspiracy to commit third degree burglary and conspiracy to commit first degree criminal mischief.
9

The New Year's Day rejection of the biggest band in history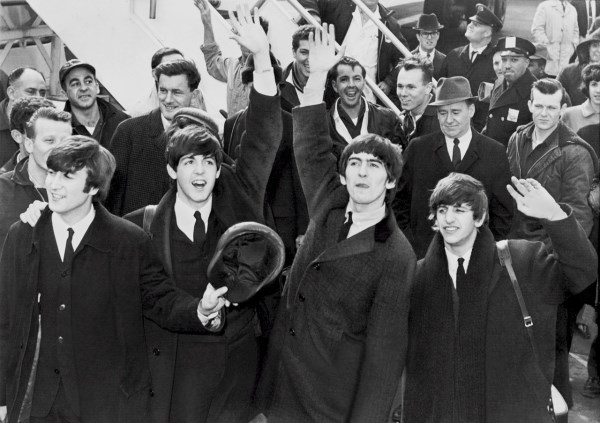 In 1961, The Beatles were the biggest band in Liverpool. They had a loyal following locally, but wanted more – they were looking for a record deal.
After Decca Records assistant A&R representative Mike Smith saw the Beatles perform at the Cavern Club in December, he invited the band to audition in London on January 1, 1962.
On December 31, 1961, John, Paul, George and drummer Pete Best braved a winter storm and drove down to London. The almost Fab Four set up at Decca Studios and recorded 15 tracks in just a few hours.
Chief A&R man Dick Rowe, was unimpressed with the band's output. A few weeks later, Rowe famously (or is it infamously?) told Beatles manager Brian Epstein that "guitar groups were on their way out."
Just a few months later, the Beatles signed with George Martin at Parlophone Records, replaced Best with Ringo Starr, and released "Love Me Do." The rest, as you know, is history.
And the label and record executive who turned the boys down? Rowe and Decca signed Brian Poole and the Tremelos instead.
But hey, give Dick Rowe a break. He soon realized guitar groups were here to stay and went on to sign The Rolling Stones (based on a recommendation by George Harrison), The Animals, The Moody Blues, The Zombies, Them (featuring Van Morrison), The Small Faces, and Tom Jones.