A high school in Ireland was visited by an angry apparition for the second time this month.
Security footage shows bookbags flying across the hallway and chairs moving.
The principal believes the 200-year-old school could be haunted.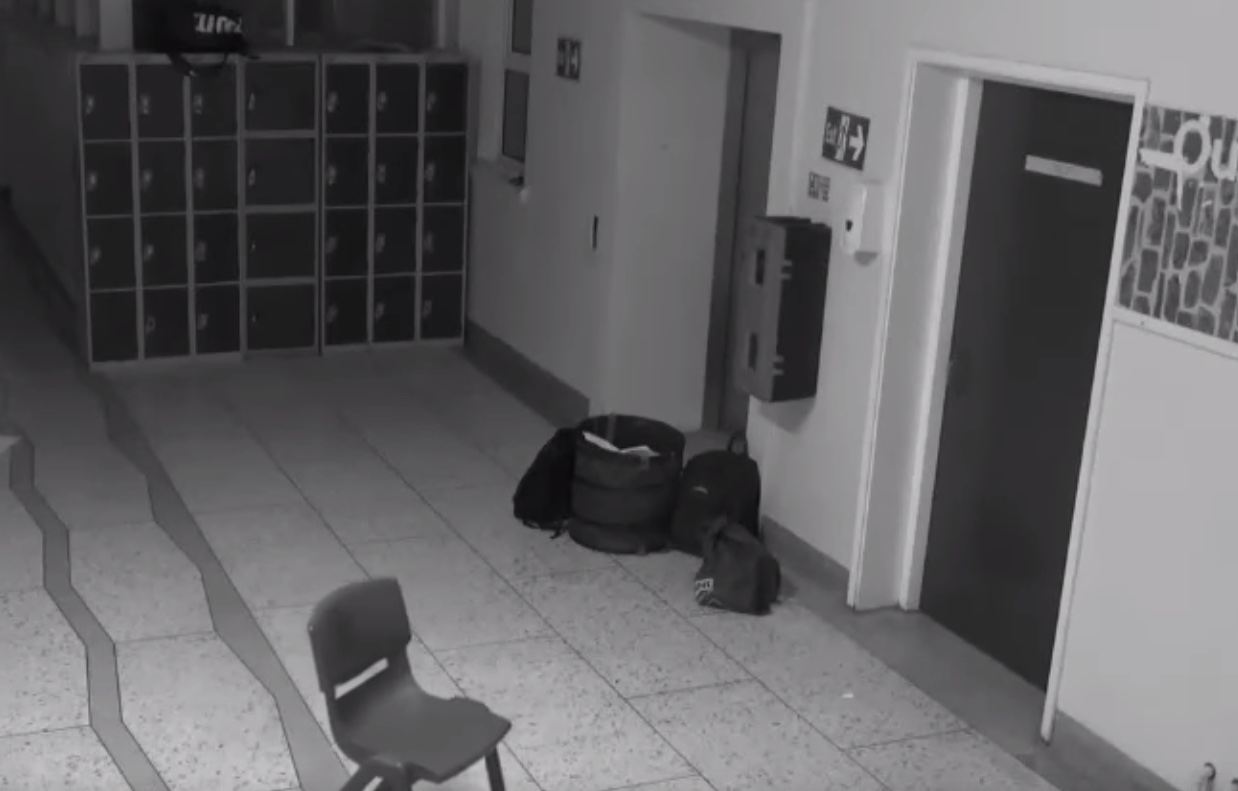 For the second time in the past month, a high school in Ireland was visited by an angry ghost or possibly a couple powerful gusts of wind.
The original released video from Deerpark C.B.S hit the Internet in early October. The footage shows lockers shaking, papers flying, and random doors slamming at 3 a.m. without a student or teacher in sight.
The second video captured by the school's security cameras at 5:30 a.m. shows even more disturbing activity. The camera catches a chair mysteriously moving down the hall, bookbags jumping from cubbies, and posters flying off the walls.
So is it a janitor turned practical joker? Maybe, but school officials aren't ruling out that the 200-year-old school might be haunted. The school's principal, Aaron Wolfe, said there's been a history of similarly odd and unexplainable events at the school over the years.
He explained in an interview…
"For example, on one occasion the school was hosting an exotic bird show, and the birds arrived the day before because the organizers were worried that someone might break in and steal the birds, someone had to stay overnight. That person left the school in the middle of the night – they refused to stay any longer as they said that they heard 'the last call' being played on a trumpet – of course this could have just been the wind."
Here's the video footage from the first haunting caught by cameras. Make your own judgment call.
For even more unexplained ghost sightings, check out this list of the scariest ghost images and recordings ever.
CHECK OUT OUR ARCHIVES FOR MORE ODD NEWS STORIES AND FOLLOW ODDEE ON FACEBOOK, TWITTER.