A NYC non-profit hosts a yearly summer camp dedicated to youth development
Over 90 kids worked together on 'Salvage Station No. 8'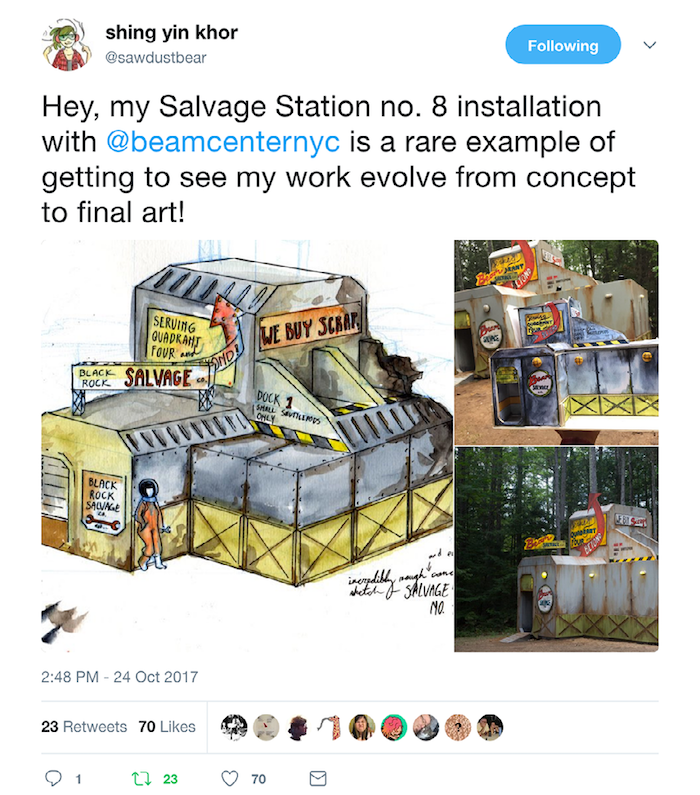 The Beam Center is a New York City nonprofit dedicated to youth development and learning through creation, collaboration, and educator professional development.
Every summer for the last 12 years, the group has hosted Camp Beam in the woods of New Hampshire. Over the course of two months, children ages 10-18 work with an artist to create an incredibly detailed project that chosen at the start of the summer.
Last year, campers completed a fantastic Giant FlipBooks project. Exaggerating the analogue nature of the technology, the universal play machine had the capacity to rotate through a sequence of images, sketches, numbers or letters. Everything was created and powered by the campers.
This year, over 90 kids were tasked with the building of an abandoned space station called Salvage Station No. 8.
"Salvage Station No. 8 envisioned by artist Shing Yin Khor is an immersive experiential installation that creates a sci-fi narrative of an abandoned space salvage station lost in the woods. Campers ages 10-18 built the station using fabrication skills they learned at camp, including scenic carpentry and painting, interactive electronics, plaster casting and more. Youth crafted finely-detailed props, including intergalactic specimens, faux space gear and an old-fashioned bulletin board for note-swapping among space travelers. Kids incorporated storytelling and theater to present the otherworldly piece to the outside world."
Here are some incredible photos of the project.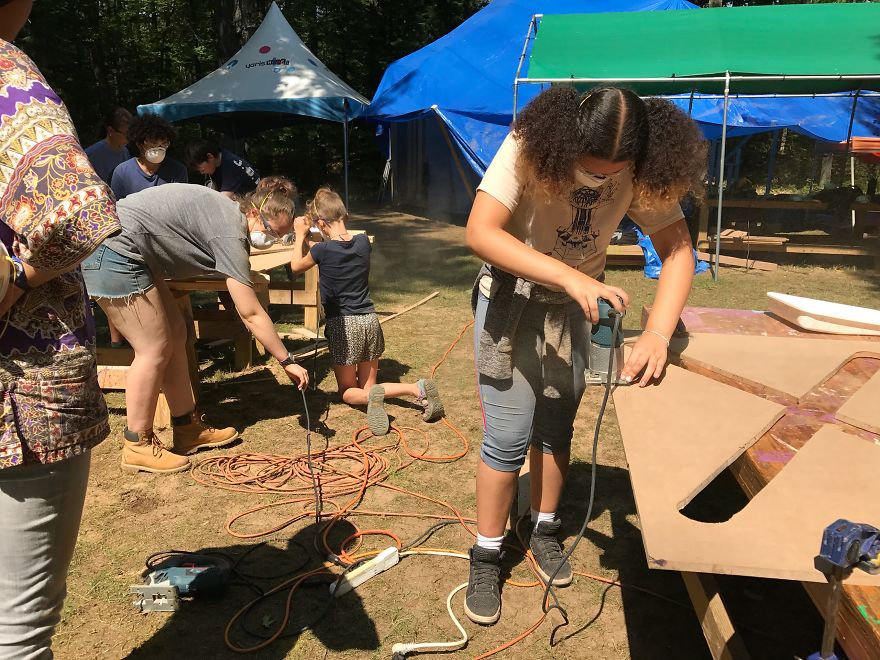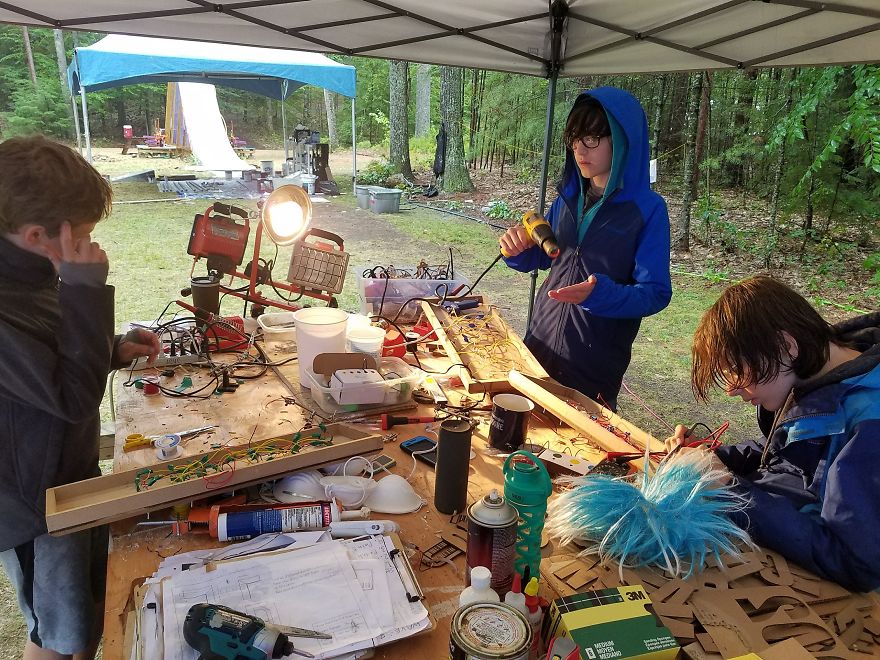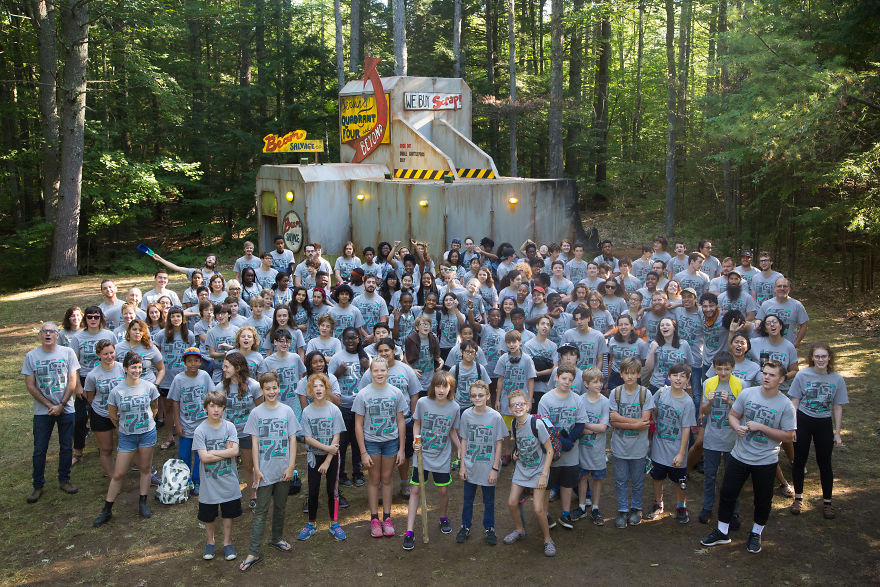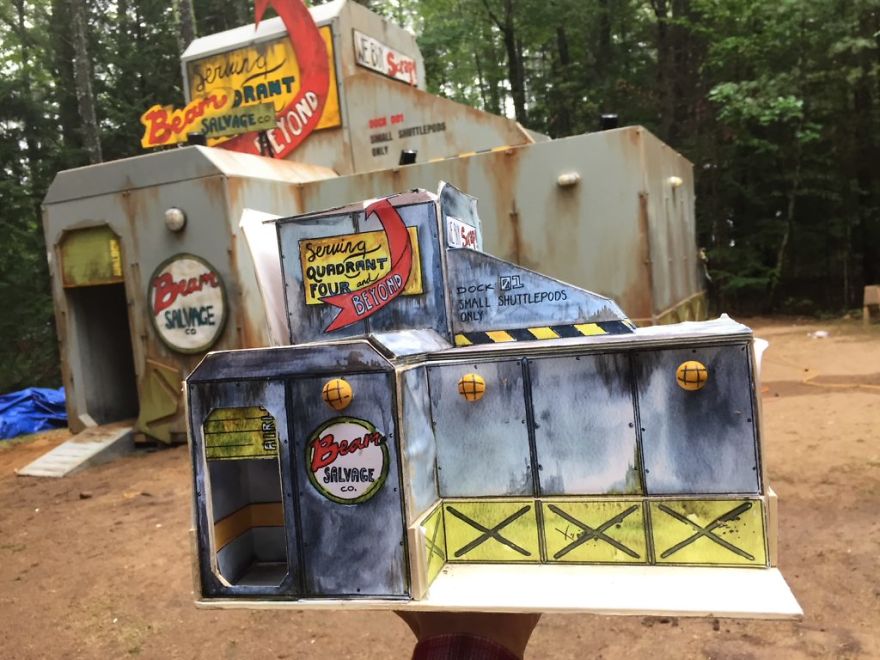 All photos courtesy of David Golann and The Beam Center. To see more amazing photos and past projects, check out the official Beam Center website.
RELATED: 8 Strange and Cool Summer Camps For Kids
CHECK OUT OUR ARCHIVES FOR MORE ODD NEWS STORIES AND FOLLOW ODDEE ON FACEBOOK, TWITTER.