Chinese chef Yujia Hu creates edible ensembles by turning sushi into fashion pieces.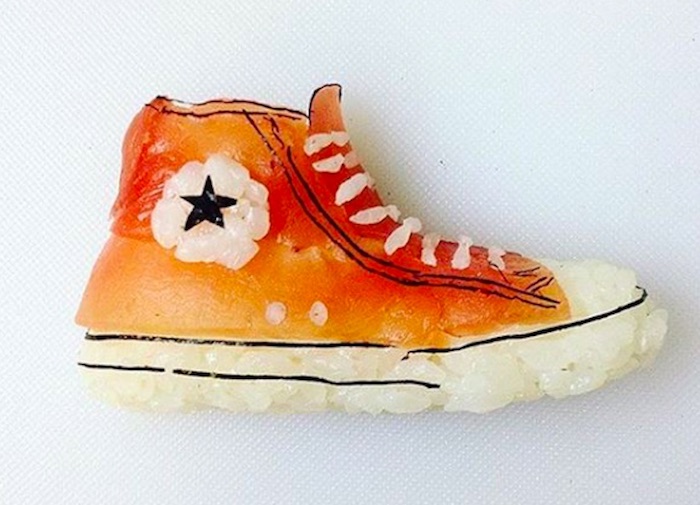 "Do what you love" is a good approach to work. A Chinese chef is doing what he loves and bringing influences from his other passions. The result is "fashionable sushi."
"Chinese chef Yujia Hu based in Milan combines his two passions in his culinary creations: cooking and fashion. He revisits traditional sushis rolls by making pieces in the image of fashion trends. Thus, there are Balenciaga or Nike sneakers, a Supreme bag, a Trasher t-shirt, a pair of Converse or Gucci flip-flops."
Check out some of Hu's best creations from his Instagram account.
Do you have a fascinating job or hobby? We want to hear about. Tell us more here.
CHECK OUT OUR ARCHIVES FOR MORE ODD NEWS STORIES AND FOLLOW ODDEE ON FACEBOOK and TWITTER.