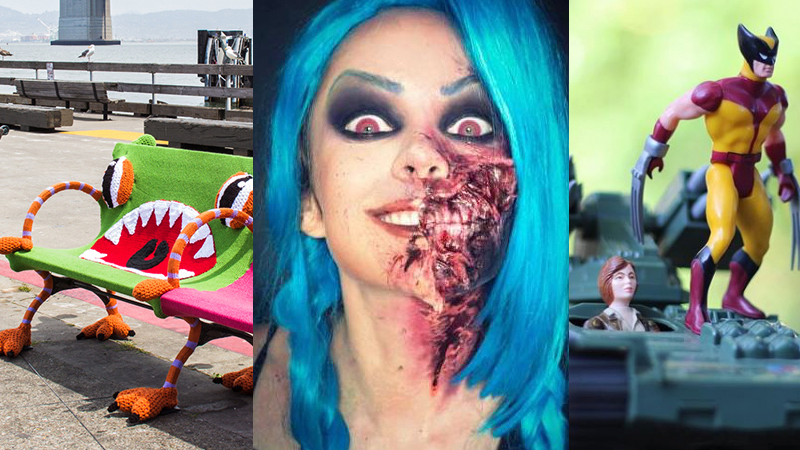 The Oddee staff spends a good chunk of time finding the strangest, weirdest and oddest things around the world. It occurs to us that our millions of readers probably have some strange stories of their own. Stories about out of body experiences or being helped by people who might have existed only in the mind.
Sometimes, the oddest stories involve everyday life and include people with incredibly off-the-wall hobbies like photographers who capture cat ninjas or groups of folks dropping yarn bombs all over the world.
Do you pose action figures for fun or run an Instagram account for an adventurous cockroach? Long story short — we want to hear from you!
Tell us all about your odd hobby, weird career, interesting habits and amazing side projects. If we love it enough, we'll feature it on Oddee and expose your story or work to millions of new fans.
Here's all you have to do.
Explain a little about yourself and what you do down below.
Make sure to include links to your website, social media accounts or anything related to your hobby.
Hit the Add Post button and wait to hear from us!
It's that simple!