Canadian stylist is putting bows, balls and more into her brows in the spirit of the season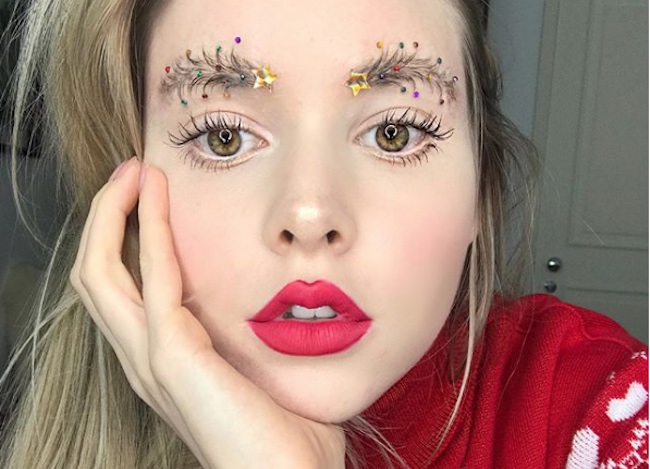 Meet Tay Tay XX. She's turning her eyebrows into festive holiday brows by adding balls, stars and anything else usually reserved for a Douglas Fir or Blue Spruce.
The Canadian stylist currently living in Hong Kong has decorated her brows numerous times this holiday season all in an effort to make merry, and possibly create a new trend.
We're not sure if Christmas tree eyebrows will catch on but it's much easier to look at than these modified oddballs.
With over 325,000 followers on Instagram, the trend is sure to catch on.
Do you have a fascinating job or hobby? We want to hear about. Tell us more here.
CHECK OUT OUR ARCHIVES FOR MORE ODD NEWS STORIES AND FOLLOW ODDEE ON FACEBOOK and TWITTER.