Jeffrey Michael Samudosky uses a chainsaw to transform trees into art
The Washington state resident is a world champion wood carver
The real Pacific octopus is almost as impressive as the sculpture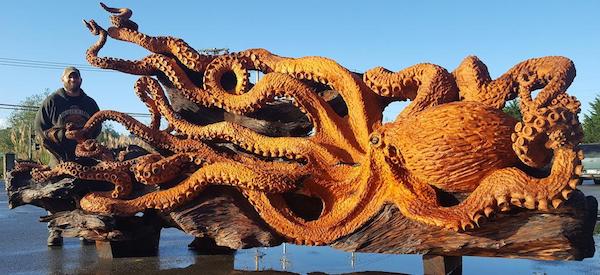 Jeffrey Michael Samudosky of JMS Wood Sculpture is an artist wielding a chainsaw, and his latest work is stunning.
The Gig Harbor, Washington resident carved a gargantuan Pacific octopus out of a fallen redwood tree.
Born and raised in Shelton, Connecticut, Samudosky studied art and photography and spent time traveling the continent as an Outward Bound instructor, ice climber, and whitewater rafting guide.
On a snowboarding trip in 1998, Samudosky noticed some wood carvings along the side of a road and thought, "I could do that."
Two decades after that roadside discovery, Samudosky's wooden creations are now world-renowned.  His passion and skill with the chainsaw have allowed him to travel the world participating in competitions. He is a champion wood carver, competing on the national and international level, and has won first place in 10 of the last 15 competitions he's competed in over the last four years.
Samudosky's subject, the Pacific octopus, is just as impressive in real life. The species grows bigger and lives longer than any other octopus species and the largest specimen ever recorded was 30 feet across and weighed more than 600 pounds. The typical Pacific octopus is 16 feet in length and weighs around 110 lbs.
Here are some photos of the sculptures' progression from fallen tree to carved work of art.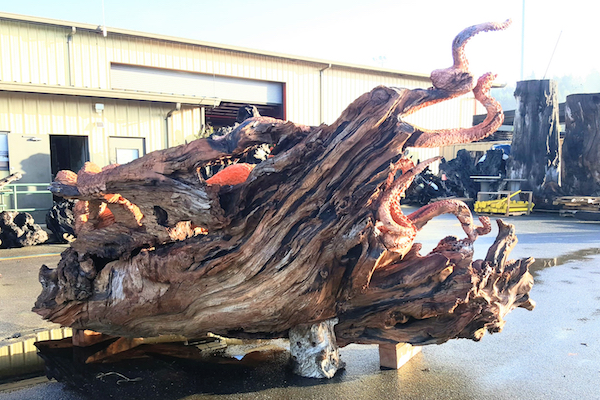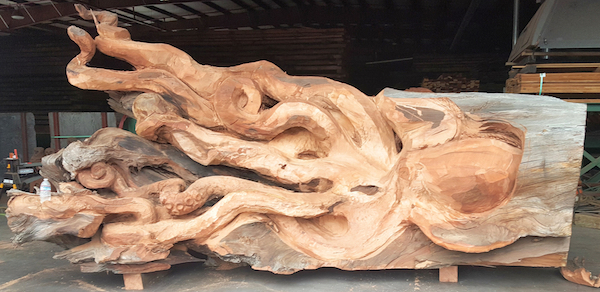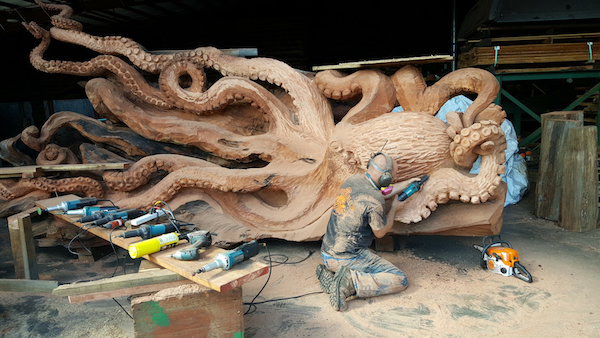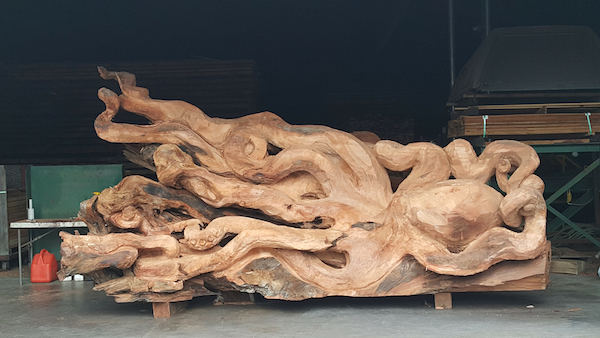 Here are even more fantastic sculptures made entirely of wood.
FOLLOW ODDEE ON FACEBOOK AND TWITTER.