There's a joke to be made here, but that headline really speaks for itself
Both scientists and everyday Joes have suggested many more or less creative solutions to tackle climate change over the years. The suggestions have ranged from eating babies to keeping worms in your kitchen.
Unfortunately, no silver bullet solution has been found and many people are starting to get seriously worried. Some large companies have also begun to stir in the face of an impending climate catastrophe and are implementing changes to their own practices.
Their solutions have included everything from using eco-friendlier fuels to recycling more of their waste. Now, the fast food chain Burger King is joining the climate fight with measures of its own.
Namely, they're trying to make their cows fart less. Yes, they're serious.
As it turns out, cows'… Emissions produce a significant amount of methane – one of the most impactful greenhouse gases. According to Phys.org, cows and other ruminants fart and belch out enough gases to make up 37% of all methane emissions from human activity.
A single cow poots out anywhere between 150 to 270 pounds of methane a year. With about 1.5 billion cows on the planet, that's a lot of gas that they pass.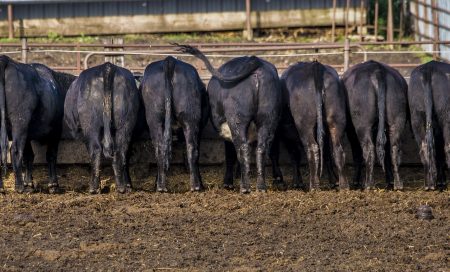 Cutting the Gas
Every one of us has experienced becoming a bit gassy after eating certain foods. Burger King figured that the same goes for cows, so they decided to change the diet of their cattle, writes Associated Press.
It's a sensible solution. If the cows fart less, they'll also emit less methane, right? Simple logic.
To determine what they should feed the cows, Burger King teamed up with researchers from the Autonomous University at the State of Mexico and the University of California. Together, they came up with the solution – lemongrass.
The combined study between the firm and the universities found that adding about 3.5 ounces (100 grams) of lemongrass to the cows' daily diet makes them a lot less gassy. In fact, Burger King said that the new diet could cut daily methane emissions from its cattle by 33%.
By 2030, that would prevent 165 million tons of methane from being released into the atmosphere. We'll have to see how impactful that is in the long run, but those are definitely big numbers.
A Brave New Campaign
But Burger King isn't changing the diet of their cows – at least completely – out of the goodness of their hearts. As a multinational corporation, they need to be able to turn a profit out of it.
According to Associated Press, people have been cutting back on the amount of both fast food and meat in general due to environmental and dietary concerns. That means lower sales of burgers.
Burger King has already tried tapping into the meatless market with its plant-based Impossible Whopper. The sandwich has – according to market reports – been well-received, so the firm is now pushing for recognition of its fart reduction endeavors.
We live in the age of social media, so the King figured that would be the most sensible channel to publicize its new cow diet. The company has launched a massive social media campaign under a – shall we say – creative title: "Breathe the farts of change."
In addition, Burger King produced a fairly ridiculous video, featuring a bunch of kids singing about cow fart emissions. It quickly went viral and gathered more than two million views on YouTube.
But hey, all publicity is good publicity, right?
Public Backlash
Well, not necessarily. US farm leaders have called the video "condescending and hypocritical", said the BBC.
The public hasn't really warmed up to the video's message either. "Fire your marketing team. You've lost my business and everyone else, responding to your disgusting, ludicrous ad," cattle farmer Michelle Millere wrote on Twitter.
Not only is the way Burger King communicated their message iffy, their science might be flawed too. Frank Mitloehner, a professor from the University of California Davis' Department of Animal Science, says cows emit most methane through belching instead of farting.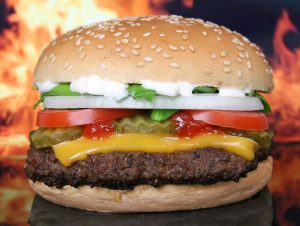 "It's not the cow farts. Nearly all enteric methane from cattle is from belching. Suggesting otherwise turns this serious climate topic into a joke," he tweeted.
On the other hand, another UC Davis professor Ermias Kebreab – who was actually involved in the lemongrass study – defends the science. According to him, it's the way Burger King communicated the message that's to blame for the negative response.
"The scientific basis of the study actually is sound, but the video that accompanied it is why a lot of people, especially in the farming community, were not happy. They're just using some cliché connotations of farming to get clickbait," he told the BBC.
Burger King itself defends its approach, saying that the firm primarily wanted to "shine a light" on the cattle emissions issue and spark conversation.
"The 'Cows Menu' campaign is not something that will solve the climate change problem in the short term, but it is a scalable finding that may allow change in the future," the company said.
Joining the Clown
Effective or not, what's done is done and Burger King is stuck being associated with a kid singing about cow farts. The firm is not alone in the ring though, as other fast food companies have also tried cashing in on reducing greenhouse gases from their cattle.
The King's biggest rival McDonald's, for example, began its own campaign two years ago. Ronald McDonald launched a campaign in 2018 to reduce the carbon footprint across its entire beef supply chain.
The clown's measures included installing LED lights, purchasing more energy efficient kitchen equipment, restaurant recycling, and other such actions. Weirdly enough, he didn't put much priority on cow farts.
At least that kept the company from catching the stink like Burger King did.