They weren't hard to see after all, they were floating on one of those huge pink flamingos. 
After drifting into Lake Ontario, three people were rescued in what was considered a "very unique rescue" early Wednesday morning. The Hamilton Police found them on a big pink flamingo.
The three adults, self-described as family, had launched from Pier 4 around 10 p.m. The police said they had an air horn and oars, but no life jackets.
All the sudden the floatie was out in the lake and the passengers weren't able to paddle back to shore. The three were floating for hours before dropping temperatures and a few large ships passing nearby led them to call 911 for help at about 2 a.m.
They were found about four kilometres from land and were brought safely to shore by officers. None of them were hurt and not medical treatment was necessary.
The incident was described by Const. Lorraine Edwards as a "very unique rescue." Other would-be adventurers are warned to using floaties meant for a pool or the beach to make big-water voyages.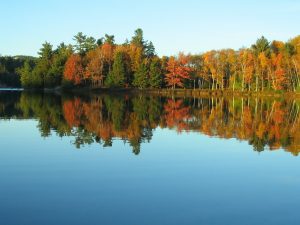 "These devices people use are recreational, fun, relaxing … unfortunately they're just not made for these large bodies of water unless we have some sort of measures in place to keep them where they're at," said Edwards.
The photo of the flamingo showed it to be about the size of the cruiser it was next to, but even so, these floats can be unpredictable. Life jackets should be worn.
"The current can take you and, with the blink of an eye, all of a sudden you're in trouble."