Well, certain trees are edible.
Did you know that your Christmas tree is edible? Turns out, it is. But, don't eat it.
There are a number of reasons you shouldn't eat your Christmas tree, if you even thought to do it in the first place.
National take down your Christmas tree day was last Friday January 6th. It falls on that date because according to Christian tradition, it marks the day the three kings arrived in Bethlehem after Jesus was born. This signifies the end of the 12 days of Christmas.
Most people just throw their Christmas tree out after the holiday, but there're some articles going around on social media suggesting people should eat their Christmas tree,
Dr. Karla Robinson says certain Christmas trees are edible; however, consuming the one in your home is probably not your best bet for a number of reasons.
"You don't know in many cases where your tree came from you don't know if it was treated with any pesticides or chemicals that could potentially harm you if ingested," Dr. Robinson said.
The tree is edible article suggests making teas or seasoning from your tree, but according to doctors you should steer clear unless you know you have a non-poisonous pine that hasn't been treated with chemicals.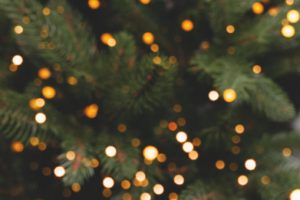 "Some trees that we know are harmful are trees like cypress trees, cedar trees, so if those are the types of trees you use, you don't want to eat those," Dr. Robinson said.
Even if it's not poisonous, the needles could be irritants to your system.
"The needles are very sharp, so if you think about putting something in your mouth, even swallowing it, and it gets in your esophagus and your stomach, it can cause mucous membrane damage," Dr. Kohli said.
The National Christmas Association says the best way to recycle your tree, bring it to a drop-off recycling center or tree recycling and mulching program or just use your curbside recycling pick-up.