You know back in the day when you were underage and you used a fake so that you could drink or get into a club? Well, this story is just like that. Or is it?
A Utah mom decided that she was going to impersonate her daughter, or at least try to. She wanted to fake her identity so that she could get out of being arrested. 
Last Saturday night, the police in Davis County pulled over Heather Garcia, 38. The original reason for pulling her over was because her car did not have a license plate.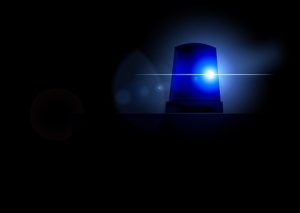 However, officer searched her vehicle and found drug paraphernalia and a white powdery substance. The substance was later tested and came back positive as meth.
It was clear what she had, but it wasn't clear who she was. She wouldn't give the officers a straight answer in regards to her identity. 
She first told the police that she didn't have her ID. She then proceeded to tell then that her name was Mercedes and she was born in 1998. 
"I went back to my patrol vehicle and performed a records search on the name given," the arresting officer reported.
When the photo came back, the officer knew that something was up. According to him, the picture that came back "appeared to be a different individual."
Positive ID was eventually made and investigators then discovered that Garcia had outstanding warrants. They took her into custody after the arrest.
Along with the paraphernalia charge, she was also charged with providing false identification and the intent to be another actual person. This was on top of the charge for possession of a controlled substance, driving on a suspended or revoked license, and operating a vehicle without insurance.
Garcia is still behind bars in Davis County with a bond of $9,077.  How did she think someone would believe she was her daughter and not herself? We will just never know.
Want to tell your strange story?
Tell us about it
and it could be featured on Oddee. You can remain fully anonymous.