If you have a yard, and want to relax or entertain, then this article's for you...
If you are looking for a simple yet effective way of improving the outdoor space that your property has or adding some visual appeal to a patio or decking area, then a pergola can provide the ideal solution. For anyone that is unsure, of what one of these is, it is a simplistic structure that can really work to transform the space and turn it into a haven for you that you can enjoy on a regular occasion.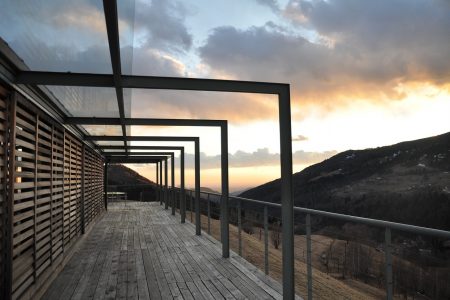 Whilst for some people, pergolas look somewhat like unfinished or incomplete structures – this is because they have no walls or a solid roof – they are actually very beneficial to have, as not only do they completely change the look of your yard, but also come with a number of other benefits. Some of these benefits are listed below.
They are a good space for plants
Where there is not much space in your yard for plants and flowers, installing a pergola in it can provide you with exactly that. For instance, hanging plants can be hung from the structure in order to create something that looks like a garden but is hanging from the air. It is an ideal space for plants, such as grape vines, wisteria, ivy, honeysuckle, clematis, plus many more others. This is because they grow upwards from the ground to create a natural feature and lots of drapery. 
They increase the value of your property
Installing a high end pergola for house can add real value to your property – as much as twenty percent in fact. The good thing about pergolas is that in comparison to other outdoor structures, such as gazebos, they are actually relatively inexpensive, which means that you should be able to find one no matter what your budget is. It is definitely something that will make your property stand out from the rest if you ever come to sell it.
They create a space to use
If your yard is lacking in any sort of real or defined structure, then installing a pergola can add this. For instance, it allows you to create a space that is specifically defined as a place for entertaining guests. The possibilities with a pergola are endless really.
They are nice to look at
Adding a pergola to the outdoor space on your property is a quick and easy way of making it appear much more attractive. This is true for both those gardens that are not well looked after and those ones that are already well maintained and beautiful to look at. You can add an extra layer of beauty to any pergola by hanging accessories from it, such as twinkly lights, drapes, plants, plus much more. By adding some personality and style to your pergola, you will never want to leave the space.
They are ideal for entertaining guests
Weather permitting, pretty much everyone enjoys spending time outdoors, socializing with friends and family. With a pergola in your yard, you have the ideal space to entertain guests long into the night. They are ideal for eating meals underneath, having drinks, or simply just for lounging under. Whatever the social event is, pergolas provide the ideal space for social get togethers.
They provide you with privacy
For those people that do not like to be spied on by their neighbors or anyone else that happens to be passing by their yard, a pergola provides a great deal of privacy. Although they are relatively open structures, once you have dressed them up and even added some drapes, they mean that you can relax underneath them in the peace that there are no prying eyes on you.
They provide protection from the weather
During those hot summer months, a pergola provides you with much needed shade from the intense heat so that you do not have to worry about getting sunburnt or suffering from heat stroke. Most pergolas come with either a canopy or have climbing flowers all over them so that you can relax underneath them in a cool and relaxing environment. 
They can be easily combined with other structures
Pergolas have the flexibility to be combined with other outdoor structures, such as gazebos and verandas. They can also be used in order to lead into other structures in your yard, right from your back door and to the outdoor living space. Regardless of what type of pergola you go for, just know that they do not have to be a solitary structure and can in fact be combined with other ones.
They can be constructed from different materials
Pergolas can be made from a wide range of different materials so that you can find one that suits the style of your garden, whether that be rustic or more contemporary. Some of the most common materials for building pergolas out of include vinyl, cedar, and metal. An individual's budget is usually the main thing that defines which material is used as some are more expensive than others. Still, the fact that they can be constructed from pretty much any material that you like means that you have a better chance of finding one that you like and matches your yard.
They are easy to install
For anyone that loves having a DIY project to complete, building a pergola offers an exciting opportunity to build a structure in your yard. Depending on your skill level, you can either build the entire thing from scratch or you can buy kits where all of the materials come pre-cut so that it is much easier to construct, providing you have all of the required tools. Failing all of this, you can simply resort to having a professional company come and install the structure for you – some can even design the structure for you so that it meets all of your exact requirements. 
It is pretty clear then that from all of the above things that it is most definitely worth getting a pergola for your yard – you simply will not regret the decision.