Business owners bear some responsibility for their employees and their at-work well-being.
WHO claims burnout in the workplace is actually an 'occupational phenomenon'. The term refers to physical, emotion, and mental exhaustion often caused by prolonged or chronic feelings of stress. Of course, one of the most common places people experience stress is at work.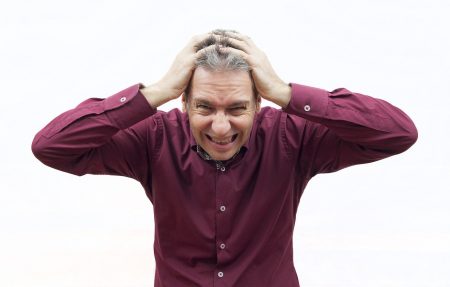 Burnout, among other things, can cause feelings of resentment towards work and reduced professional efficiency. Neither of which are particularly good for business. To put a number on it, stress actually costs businesses in the UK around £45 billion a year!
Therefore, HR teams and senior management need to think about how to look after their staff to prevent burnout from becoming a business-wide problem. Here's how to do it.
Understand what your staff want
Heading into the office tomorrow and forcing everyone to take the rest of the week off isn't going to help prevent or manage burnout.
While a lot of businesses offer flexible working and paid leave, this still doesn't resolve the stress felt at work.
When trying to help and support staff, it's best to meet them halfway. Speak to your teams about what they really want and what the company can do to support them.
Make mental health a priority
Stress and burnout can cause more long-term issues for a person's mental health. Sometimes, the pressures of work can really get on top of people, leaving them feeling overwhelmed, anxious and depressed.
Prioritizing mental health in the workplace, creating an open and honest thread of conversation around the topic, and helping staff to feel comfortable discussing their feelings at work, can really help.
When someone is feeling stressed and doesn't see anyone speaking up about their own stresses, it can be much easier to bottle it up and assume you're the only one struggling. By creating an open culture at work, staff will feel more comfortable reaching out for help or speaking to their managers about their feelings.
Mental health cover – for therapy and other personal appointments – can also be one of the best employee benefits you can offer.
Set realistic expectations
Creating realistic expectations for your staff can help to alleviate that pressure to always overwork.
Over the past two years, the workforce has experienced some serious changes, and many have struggled to adapt. All of this needs to be accounted for. That means some people may need extra time to ease themselves back into working from the office, while others may feel anxious about coming back at all.
Understanding the workforce's needs and communicating your expectations properly can help everyone stay on the same page and feel comfortable.
Encourage coffee breaks
Whether it's heading for a walk at lunch or nipping for a coffee after a meeting, taking breaks should be encouraged.
One way to encourage people to take breaks is to give them somewhere to go! A quiet space with comfy seating and a nice canteen or a coffee shop in the building can also give people a better impression that breaks are actually allowed.
It's not just coffee breaks, either. Staff shouldn't feel pressured to leave all their vacation days till the last minute in order to keep working. Instead, you should make sure people are taking their well-deserved breaks as and when they want to.
Although these are only small changes, they can make a mighty difference to your staff.