Like it or not, social media plays a big part in many people's daily activities. The average internet user spent nearly 2 1/2 hours on social media platforms every day in 2019. This number is likely to have risen when taking into account the lockdowns that happened in 2020 and the inevitable boredom that ensued.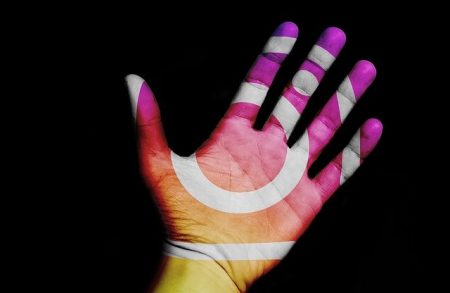 Because of the huge audience and potential market that social media provides it would seem strange that any business would ignore it, but that is exactly what many small businesses do. Even some huge companies like Apple have ignored it, although they probably don't need the publicity…
Using social media can bring lots of benefits to small businesses although some may not seem so obvious at first. Here is why businesses should embrace Instagram and other forms of social media. 
Customer service is number one
Years ago, making a customer complaint meant making a phone call or writing a letter and then waiting for a response. Consumers expect instant results these days and social media is perfect for this.
One of the worst things a business can do is to ignore customer complaints or brush them under the carpet. If a business receives a bad Google review it should investigate and, importantly, respond to it. This helps to reinforce trust.
Social media gives the brand a chance to engage with its consumers promptly and with full transparency. There are many examples of companies using Twitter for customer service to great effect. 
Social media platforms are mobile friendly
One area that is very important for visibility in Google rankings and SERPs is being mobile-friendly. When Instagram adds useful tools such as IGTV it makes sure that they are mobile-first.
Google now views mobile sites as more important than desktop versions. The search engine ranks these first because more people are accessing the internet through mobile devices now than by computers.
Social media provides businesses with platforms that already use a mobile-first strategy and are therefore good for search engine results. 
Instagram gives businesses targeted marketing
If a brand has a business account then they will have access to Instagram advertising among other tools. This advertising allows the business to target specific demographics and therefore make a more cost-effective campaign that only shows to interested users.
Due to the Facebook acquisition of Instagram, businesses can combine both platforms into their advertising strategy. Instagram has long been considered a perfect place for businesses to market their brand. 
How many platforms should a business be on?
Some people believe a business should be on up to 9 social media platforms but unless they have an employee dedicated to this, it could be very time-consuming.
Better still, they should choose a platform according to their user base and the compatibility with their business. For instance, Pinterest mostly attracts females with ages spread from 18-64. TikTok has a very young main user base from 10-29, and LinkedIn is squarely aimed at B2B companies.
The most popular platforms for businesses looking to grow their brand would be Twitter, Facebook, and Instagram, with the latter proving highly popular with 18-34-year-olds, both male and female. 
What tools can help a business on Instagram?
If a business or an influencer chooses Instagram as their platform then they will have access to useful tools depending on what type of account they have. Instagram adverts are available to business accounts and analytics are available for creators and brands.
Analytics or Account Insights can help users understand where their growth is coming from, see impressions, reach, and other useful data. Some external tools and services can be used.
One of these tools is growth services and these can help businesses get more Instagram followers legitimately. That last word is important as cutting corners can have disastrous results as you will see further below.
Instagram growth services are legitimate ways to help get more followers and grow brands. These services will engage with real followers and put in the work involved to organically grow a business's audience. 
Are there quicker ways to grow followers?
Legitimate growth services will bring in quick results but because they grow followers naturally they need some time to do so. This is a good thing because the account will end up with genuine, engaged followers instead of empty fake accounts.
The only option for gaining large numbers of followers instantly is by black-hat techniques that are frowned upon and will end up with the account being shadow banned or deleted completely. The companies offer instant followers and they use bots and fake accounts and should be avoided. 
Summary
Instagram and other social media platforms provide brands with many marketing and advertising opportunities. They also give a unique way to interact and engage with their customer base that wasn't available in the past. Of course, this means you need an audience to engage with.
People are always looking for ways to get Instagram likes and followers fast but companies advertising false promises should be avoided and legitimate growth services are chosen instead. If your brand needs more followers then using an organic growth service that avoids bots and automated systems will end with far better results.