Instagram has been a pillar of the media footprint of multiple brands, generating lucrative traffic to landing pages, rising conversions, and creating an audience that is interested.
It could be time to learn how to sharpen your tactics for having actual, organic followers on Instagram if your Instagram presence is not as robust as you expect. The larger the community expands, the more chances you have for them to engage with consumers and develop new interactions.
The organic distinction is important: when attempting to get more Instagram followers, often marketers find the easier way out. Pay for likes and followers are everywhere, but as the Instagram code is constantly modified to filter out paying, low-quality accounts and interactions, these shortcuts are never worth it.
Not to mention, the following number on your Instagram ultimately represents nothing if it does not reflect a dedicated fan following that makes transactions, visits your landing pages, and advocates with friends and followers for your products. With these tips on gaining more Instagram followers Organically, start creating your presence the right way.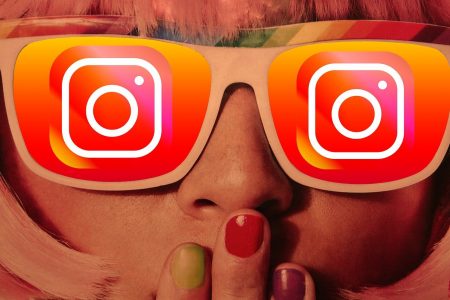 Create the Perfect Bio
One of the most critical steps is making your account completely configured before you head out to find out how to attract followers on Instagram. Think about the Instagram bio about your brand as your account's "homepage."
How would users know the account belongs to your brand without a bio, image captions, a proper username or profile image? It might seem clear, but your bio and image help shape the basis of your brand identity on Instagram.
In addition , keep as search-friendly as possible your username, which typically means keeping true to your real brand name. Short it to what the customers would know if the company name were longer. Do not add numbers or unique characters to the username and, if possible, keep it in line with other handles you currently have in the social network.
Incredible Posts and Hashtags
Before we forget that photography was an art before it was a selling instrument, we all have to own up to the fact that our taste often goes beyond our abilities.
There's no space on Instagram for 'nice enough' shots. Time to increase in degree. Find out what the professionals do better from the hobbyists, if it means taking a photography course to improve your eye or devoting any budget to improving your equipment.
Rather than most social media sites, any hashtag you use on Instagram has the potential to open up your post to a whole new audience, and your brand as a whole. Offer any thought to your hashtag strategy:
Not too vague (i.e., #dog) but not too niche (i.e., #labradoodlesofgreenpoint)
Use an effective number of hashtags (studies suggest the most interaction is granted to posts with 9 hashtags often get the maximum engagement)
Put them in the proper (i.e. in the comments) position.
Consider producing a hashtag that is advertised
Hashtags need a deft touch, and whether you're savvy or desperate, one glance will tell the crowd.
Proper Filters
While it might sound frivolous, one of the top ways to construct your Instagram business is to be reliable with your filtering scheme. It lets you build and retain a clear visual profile on your Instagram account by using the same set of filters (one or two!) for all your images. This makes the images on the feeds of the followers easily identifiable, growing exposure and making you more reliable.
Find a creative toolkit like Instasize in different styles with a wide variety of filters to find the ideal aesthetic you are looking for.'
Maybe you've come across filters from your friends' tales in the past. For starters, someone is playing the "Which Disney character are you" quiz, and you want to try it out.
What you need to do is click on the name of the filter in the upper left-hand corner of the screen to use it.
For Instagram Posts, you don't need to be an expert to produce AR effects. There are many helpful Facebook guides to get you started. Before you build your own filters, you can also take inspiration from others. For someone who feels adventurous, but even for brands who want to make the most of Instagram posts, this is a perfect chance.
Create a Content Calendar
When striving to get fans on Instagram, the worst thing you can do is to share material at random, haphazard moments. If you're fortunate enough at the beginning to have users to follow you, you don't want to let them regret that they've followed you in the first place.
Stick to a daily posting schedule to tackle this. Brands shouldn't usually publish more than a few times a day to prevent spam, but keep it constant regardless of the cadence. About 200 million Instagram users log in regularly, so consider posting a couple times during the whole day to cast the net ever wider.
Sticking to a timetable would allow you to establish a consistent experience for your supporters and keep them mindful of your brand. But if you're curious how you're going to recall posting at these varying times in the day, we've got you covered for more specifics with Sprout's scheduling and optimum times features.
Advertise Your Instagram
How can people locate an account because your Instagram is promoted? Make sure your website and other social networks mention your Instagram account.
One of the easiest ways to get discovered is to create recognition and knowledge. Let people know where to find you if you just want to get more Instagram followers. To better encourage social networking through all your networks, you may add social media buttons to your website and profile, as well as show users where to find you on Instagram.
Another brilliant idea is to cross-promote across your pages on social media. Using Facebook, the Museum of Modern Art frequently shares awareness about its Instagram. Your other social networks can be conveniently leveraged to direct traffic to your Instagram.
Be confident, though, that you're not really looking for a follow-up. Instead, consider pushing exclusive content on your Instagram so that people have an incentive to visit you there. Fortunately, with Instagram adding a lot of new content and video features like Videos, IGTV and Reels, by innovative content, you have a great chance to create fans.
Conclusion
Last but not least, you see the payoff of viewer development when you make your Instagram followers happy.
We have given you lots of brainstorming and content scheduling ideas, so put them into effect in a way that sounds true to the voice of your company. In other words, stop sounding needy, robotic or sales-driven. Go ahead and enjoy yourself!