Let's agree that YouTube is one of best and resourceful platform for creating quality video content. Not just that people often get recognition, money, and fame but also build a platform with YouTube. The question that usually bothers creators is how to grow their YouTube channel organically?
As we all know, YouTube is a platform where we get to search about anything and everything, also referred to as the 'second largest search engine. There are many ways in which an individual or a bran can grow their YouTube Channel organically. So, here we present to you 5 Ways in which you can grow your YouTube Channel.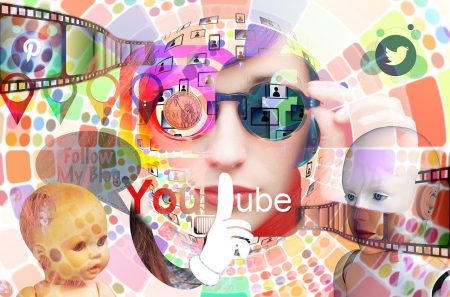 CREATE CONTENT ON SPECIFIC TOPICS OR GENRE
The basics when it comes to creating content, especially video content is the type of audience you want to target or attract to your channel. Creating meaningful and sensible content is important at this time because people have variety of options to choose from. Therefore, you should give them a solid reason that they should follow or subscribe to your channel.
Growing YouTube Channel organically definitely requires patience but with it, what also matters is the type of content that you create. Moreover, if you build your content around a specific topic or genre you would be able to drive traffic with that particular keyword search. Using correct keywords in the title of the video and hashtag is another important aspect. The reason being when people search a specific keyword or similar to your topic they would land on your page.
For example: If you have a sports channel and you create content about current sports topics or happenings, it is crucial for you to one stay in trend. Create videos on the topics that are trending. Try and upload it as soon as possible and before others tend to post about it. Use titles that are catchy but also related to the topic. This goes for every genre or topic that you might select.
CREATE ENGAGING AND ORIGINAL CONTENT
YouTube follows an algorithm and if you get the catch of it you would definitely be able to grow your channel organically. The first aspect is to create content that is original as well as unique. Whenever we watch a YouTube video the sole reason is that you find it unique and that makes sense. Similarly, people would only be able to watch the video if the content created has originality and gives a real touch about what you are creating.
Also, now if you are planning to turn your channel for monetization gains, YouTube has come up with new norms that you at least need to have 1,000 subscribers with over 4,000 watch-time hours in 12 months.
Now, coming back to originality of the content, if your content has some authenticity only then the audience would be able to engage with it. Positive feedbacks, comments and likes act as an indication that you are heading towards the right path.
For Example: If you create videos about fashion and lifestyle, the first thing is to figure out what is your interest, how can you make content that is different and informational than others. After figuring out these two things, all you need to do is create quality content. Also, make sure that you know your audience, the type of people that follow you, their interests and likes.
BE CONSISTENT
One of the most important aspect to grow your YouTube channel organically is to stay consistent. Everything grows at its own pace and so does the YouTube channel. In the beginning focus on creating impactful content and try not to focus on the monetary aspect.
With patience and consistency one usually reaches the desired target. Make a schedule and make sure that the content is posted time to time. When the audiences notice consistency they become more inclined and excited about what's coming next. So, if you decide to post your videos 2 days or 3 days a week, definitely meet the target. Also, try to post on same days and same time of the week. This would also help increase your reach as well as the audience.
For Example: You decide to cover trending topics or reviews then you need to stay updated about what's happening. Moreover, the important point is that you be the first one to put a video related to it so that it helps you gain more attention.
CREATE WELL RESEARCHED AND QUALITY CONTENT
In today's time people have different sources of information they cater to. So, before creating the video you need to make sure that the topic is well researched. We have so many videos and content that we are exposed to that it becomes easy for the audiences to figure out the mistakes and the differences when it comes to content.
This is the reason you should be double sure that the content you are creating is correct, up to date and is taken from verified or renowned sources.
Another major issue that acts as a barrier in the growth is the quality of the video content. As mentioned earlier, people have variety of options and if they lose interest in one video they can easily skip to another one. To make sure about the quality of video, you need to emphasize on good lighting, camera quality as well as focus on external noises that hamper the process.
For Example: If you are creating content about history or using some facts and figures, it is crucial to double check if the data collected is meaningful and useful.
PROMOTE CHANNEL ON OTHER SOCIAL MEDIA PLATFORMS
This is one of the easiest trick to grow your YouTube channel organically. Always, promote your YouTube channel on other social media platforms like Instagram, Facebook and WhatsApp. This creates awareness among the people about the venture that you have started. Initial support from people really helps in the growth. So, make sure every time you post a video, you promote it on other platforms.
For example: Say if you have around 5,000 followers on your Instagram, making them aware about you YouTube channel through stories and posts would definitely lead to an increase in the engagement.
To conclude, these were some of the best ways in which you can grow your YouTube channel organically. Having patience and being consistent would surely help you grow and achieve your goal.