And get paid for it! I mean, do you even love Halloween if you don't want to do this?
Yes, you read that right. If you want to spend 30 hours laying with your honey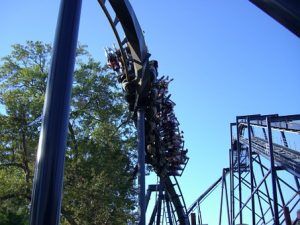 in a coffin, you can. And Six Flags will pay you to do it.
They will leave the lid open though, so it isn't as hard or spooky as it seems. (Or as it could be.)
The fright-loving couples selected to compete came bring one friend during Fright Fest hours, but they have to leave all smartphones, smartwatches, gaming devices, and other technologies behind. Oh and if you're a smoker, you'll get a crash course on quitting cold turkey or you won't be able to participate.
Because there is no smoking allowed.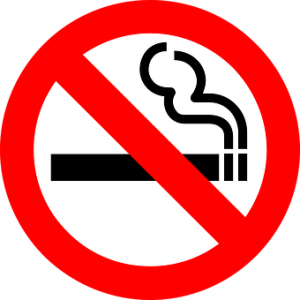 The official rules do state that eating, checking and posting on social media, and sending emails to talk to the outside world is ok, but only during designated breaks. Also during this time, the lids are removed fully so that contestants can sit up and leave their wooden beds. 
And about the breaks, the schedule is pretty fair. Participants can have six minute bathroom breaks every three hours.
If you leave other than during these times, you will be automatically disqualified. 
Contestants are told they "will potentially be exposed to fog, dramatic lighting, flash photography and extreme weather conditions." Also, the rules are subect to change for the safety of those in the coffins.
In 2018, the first 30-hour Coffin Challenge was in St. Louis last year and all the contestants won. It wasn't easy though as they faced cold weather and had to literally sprint to the bathrooms to make it to and fro in the alloted 6-minute time frame.
Also, the entire top of the coffins were open the first time around. "The open top was brutal," contestant Brian Johnson said on Facebook. "Lights everywhere, people talking, you could barely sleep."
Register by Friday September 27th at 11:59 p.m. if you want your chance to be selected. And make sure to document all you can on media, because while we don't all want to participate in this challenge, we all want to live vicariously through you while you do!