From the looks of it, it seems as though the public use of face masks is something we might have to deal with for a while now. This makes it quite necessary that people have access to affordable and effective face masks.
Following the face mask recommendations outlined by the U.S. and Canada Centers for Disease Control (CDC) and the World Health Organization (WHO), different kinds of face masks made from various materials have circulated the market.
Surgical masks can be an ideal choice of mask if you're looking for something easy to wear, affordable, and easily accessible. A surgical mask Canada can be a very effective tool in protecting the wearer against infectious agents, especially when it's complemented with social distancing and good hand hygiene.
Surgical masks in the market today are regulated and approved for sale by the CDC. Other masks such as the N95 and the KN95 respirators are best left to medical personnel because of the high-risk nature of their work. Surgical masks are cheap, readily available, and offer a decent amount of protection against airborne viruses and bacteria.
Below is a guide on how you can choose the ideal mask and from where you can buy surgical masks in Canada.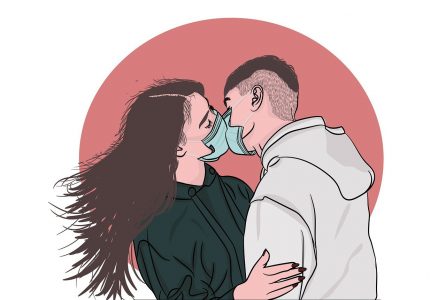 How To Choose the Best Mask for You
Before buying a mask, there are several factors that you need to consider.
How You Intend To Use It
Depending on the nature of your profession, you may come into close proximity with people which requires you to ensure a high level of protection. People working in high-risk professions need high-standard protective equipment such as surgical masks and respirators.
It's also likely that the reason you might need a mask is to complement other measures recommended by the CDC and the WHO that involve observing both good hand hygiene and social distancing.
Which One Is Regulated by the Government
You also have to consider which masks are regulated by the Government of Canada. With different manufacturers trying to supply the high demand for masks, it's possible that some counterfeits or substandard face masks may find their way into the market.
To know the government recommendations for your locale in Canada, check with your local public health authority.
Affordability
Surgical masks protect against infectious diseases that are transmitted through respiratory droplets. But they are effective for a couple of hours, and disposable, hence quite cheap.
Cloth masks are also cheap, but cotton fabric cannot meet the level of protection that a surgical mask offers despite being reusable. Respirators, on the other hand, are highly effective but are also expensive.
The Level of Comfort Provided
If you're going to be wearing a mask for the better part of your day, 6 hours, it's in your best interest to choose one that is comfortable, easy to wear, and creates a snug fit around your nose and mouth.
Where Can You Buy a Surgical Mask in Canada?
72hours.ca
72hours Survival provides comprehensive emergency survival kits to help people prefer for the probability they might find themselves in an emergency. The store sells surgical masks under the PPE category on its website. All you need is to click on the tag 'surgical masks' and you'll be directed to a page from where you can view your options and place your order.
Everbright Global
This is a state-owned company licensed by Health Canada. They aim to undertake more social responsibility and create better investment value. That said, Everbright global imports essential medical devices to Canada, particularly PPE such as surgical gowns, masks, face protection devices, and so on.
Goltum Surgical Masks
Goltum is a Canadian company based in Montreal. It specializes in importing the PPEs of the highest quality. The company exercises innovation in coming up with creative ways to keep Canadians safe.
Moreover, all their factories are FDA certified and whitelisted by the CDC plus, they have a 10% discount on all their PPE which is great despite the ongoing COVID-19 pandemic.
Patpat
Patpat was invented primarily to sell children's clothing. Their aim was to revolutionize the industry with fashionable and functional attire for kids. Today, they have expanded their boundaries to a wider and older audience by selling surgical masks, fabric masks, and even N95 masks.
Amazon Canada
If you're looking for a wide pool of surgical masks suppliers from where you can compare quality, compare prices, and brands from one store, Amazon Canada stock is a great place to start.
Amazon offers a wide selection of products, allowing customers to get the best price and quality by comparing their potential options. Amazon usually has attractive incentives such as free shipping and free coupons so you might want to check them out.
Home Depot
A popular store in Canada, Home Depot is well known for stocking an amazing selection of domestic stock supplies for homeowners. From hardware products, decor, and home groceries, they have just about everything.
They also have PPEs such as cleaning wipes, disposable gloves, respirators, and even surgical masks in stock. Home Depot does home deliveries and they also offer their customers plenty of time to return unused goods which is great!
eBay
eBay is perhaps the one online store that will give you the best deals as far as cost goes. That said, there is a wide range of sellers that offer different products. What makes buying from eBay a unique experience is that the buyer gets to opt between either a 'buy it now' or a bidding option.
Bonanza
Bonanza is another popular retail store that has been a go-to for many Canadians during the COVID-19 pandemic. From cleaning supplies like disinfectants, face masks, disposable gloves, and hand sanitizers.
Surgical Masks Will Help Keep You Safe
As health systems fight to flatten the curve, it's critical that every person must wear a face mask for the betterment of us all.  The CDC recommends that people wear masks in public settings, especially where social distancing and hand hygiene is difficult to observe.
Surgical masks are effective in trapping respiratory droplets that have been infected with pathogens and bacteria. They have, however, been criticized for their inability to place a firm seal around the wearer's face. It is fairly easy for unfiltered air to pass through the gaps around the edges of the mask and this could pose a health risk to both the wearer and the people around.