And no one even knew that's what was in there.
You know the ball pits a restaurants where needles, cigarette butts, and knives have been found? Somehow, meth seems worse.  But it wasn't found in a ball pit this time.
In Georgia, three women found a box of Legos in a Charleston consignment shop and they thought it would be a great fit for a child back home in Statesboro. However, when the child finally opened the Legos, it wasn't Legos that they found.
What they did find was a bag of meth worth $40,000. The bag had 3.2 pounds of methamphetamine in it, all wrapped up in a Lego box.
The women said they didn't know they were transporting drugs when they took the Lego box back home. Bulloch County Sheriff's Investigator Jim Riggs said, "They took it and gave it to a young child, who opened the box."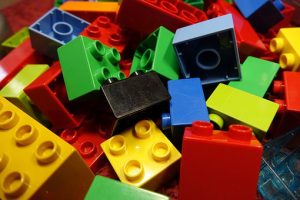 The child was probably upset but the adults who purchased and transported the gift, were likely more than upset. The shrink-wrapped Lego box looked like it came from the factory but it could have been sent to the incorrect address on purpose before it ended up on the shelves of the consignment store.
It's common for drug dealers to ship their products to empty or abandoned addresses, hoping that someone will pick them up. However, these places are often not delivered to by the U.S. Postal Service since no one is there.
Instead, the mailmen will take the packages back to the post office for safe keeping. Sometimes these packages are sold at auction. Riggs and DEA agents think this is what may have happened to the meth and how it got the the toy section of the consignment shop in the first place.
The drugs were turned over to the sheriff's office by the women. The office then called DEA agents to investigate how the Legos ended up at the consignment shop.
A Facebook post from the Bulloch County Sheriff's Office says that no charges have been filed in this case.