As his intro, because you know, there's nothing else he could have shared with national tv.
Have you ever watched Wheel of Fortune? This game show is all about words, puzzles, and fun, and of course, each contestant.
Pat Sajak makes sure to try and connect with contestants and lets them give a small introduction about themselves, too, at the beginning of each show. I bet he has never had someone tell him what this guy did, but then again, there's always a first time for everything.
When Pat allowed Blair Davis to tell the audience and listeners "a little bit about himself," he took this time to share that he was "trapped in a loveless marriage" to an "old battle-axe."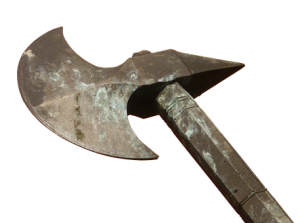 Contestant Davis is from San Diego and owns a small trucking business. He is also the proud owner of a very large beard. He sounds like any other typical Americans, that is, until he starts to talk about and describe his family.
Then again, maybe he is more typically an American than ever.
"I've been trapped in a loveless marriage for the last 12 years to an old battle-axe named Kim," Davis shared with the crowd. "She cursed my life with three stepchildren: Star, RJ, and Ryan, and I have one rotten grandson."
Sajak joked with him saying, "No wonder you came here, you just wanted to get away from everybody," before telling Davis he knew he was "being facetious."
To which Davis of course coolly replied by saying, "Absolutely, I love them like nobody's business," with a smile on his face.
According to him, he grows his beard long to keep his grandson happy. "Every time I shave it off, he gives me a really hard time," Davis said.
"Don't let it get tangled up in the wheel, that's all we ask," Sajak joked with Davis.
Some fans laughed on Twitter and tweeted, "About to start watching Wheel of Fortune again."