Someone takes their hippophilia way, way too far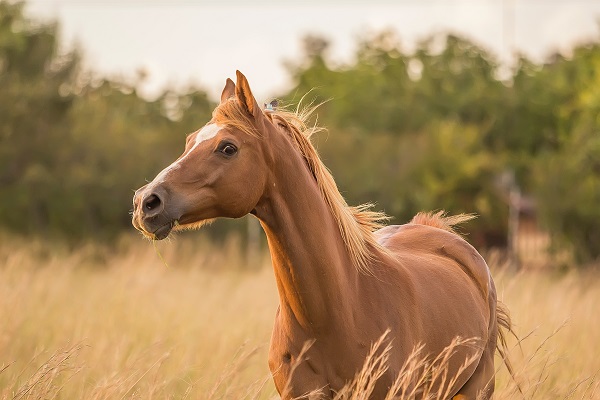 'Love', Threats, And Horses
31-year-old Richard Decker lives in Vernon, New Jersey. He was recently put on trial after sending several letters and emails to the local farm and stables, asking if he could have sexual relations with their horses. Needless to say, people weren't impressed. Police say that after being rejected several times, Mr. Decker began harassing the residents and leaving metal tire deflation devices in their driveway.
When And Where
Richard Decker was arrested on October 3rd and is facing 22 indictable offenses in addition to several disorderly offenses stemming from incidents in Lafayette, Vernon, Wantage, Frankford, Andover Township, Franklin, and Hardyston. Authorities say that this has been going on since August 2018.
The Beginning
At the beginning of August 2018, Mr. Decker contacted Sussex County farms, horse stables, and horse boarding facilities via email/letter requesting permission to have sexual relationships with their animals, specifically horses or cows, according to NJHerald.com. When refused, Mr. Decker would leave harassing messages with the property owners, negative reviews of the facility online and handmade metal tire deflation devices on the property, mostly in the driveways.
Devices Of Harassment
The authorities obtained a search warrant for the house Mr. Decker shared with his mother and brother in Vernon, and they found several of the destructive devices in his room, including the tire deflators, according to Assistant Prosecutor Magdelen Czykier. There were also two arrows with attached explosives and flash powder. He also had an unregistered .22-caliber firearm.
The Case
Mr. Decker's attorney, Daniel Palazzo, argued that Mr. Decker should be released, saying that he has no prior criminal history, has a full-time job in Franklin Lakes waiting for him and is "not facing any violent charges." This was not after AP Czykier said that Mr. Decker had "threaten to beat one the property owner's wives with a wooden stick." While Mr. Palazzo said Mr. Decker admitted to the authorities he sent the letters and emails to local farm owners. He argued that it wasn't even clear that Mr. Decker's firearm was "operable." "He never had contact with anyone directly and the explosives were basically firecrackers," Mr. Palazzo argued. "They were stored in jars with no intent to use against anyone."
AP Czykier's Side
AP Czykier disagreed, saying that Mr, Decker had no lawful purpose to possess explosive devices and a firearm. He said that with Mr. Decker's "behavior" he posed a serious risk to the community. Among the charges, Mr. Decker is facing: second-degree possession of explosives, second-degree possession of a destructive device to use unlawfully, fourth-degree procuring an animal in any kind of sexual manner or initiate any sexual conduct with an animal, fourth-degree threatening to commit aggravated assault and fourth-degree knowingly manufacturing firearms. He is also facing several charges related to cyber harassment.