It's the end of the world as we know it... Oooor, maybe not.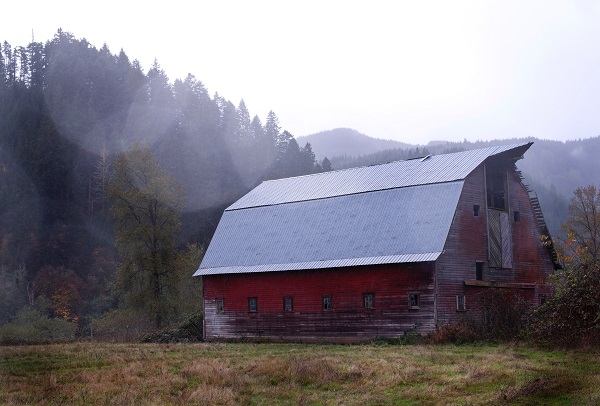 We've all heard that the world is about to end, right? But not many actually react to it. Unless they did. For nine years. With no one noticing.
The Beginning, Or End, Depending On Your View
Dutch authorities are looking into a story of a 58-year-old and six young adults aged between 18-25. They all lived on a farm and hadn't been out in nine years. The eldest of the children had gotten out and ordered five beers at a bar in the village nearby, Ruinerwold. After downing them in quick succession he told the staff that he needed help.
End Of Time
"We found six people living in a small space in the house which could be locked but wasn't a basement," the police said in a statement. "I've never seen anything like it," local Mayor Roger De Groot told reporters. He said that the family was not registered locally and indicated that the 58-year-old was not the father of the children. It was said that the family was living in isolation waiting for the end of time.
Chris Westerbeek Told The Story
The bar owner described how the man came in, ordered five beers, drank them, and said he needed help. "Then I had a chat with him and he revealed he had run away and needed help… then we called the police," he said. "He had long hair, a dirty beard, wore old clothes and looked confused. Said he'd never been to school and hadn't been to the barber for nine years. He said he had brothers and sisters who lived at the farm. He said he was the oldest and wanted to end the way they were living."
The Search
Officers visited the farmhouse and carried out a search. They discovered that there was a hidden staircase behind a cupboard in the living room that led to a secret room where the family was housed. A neighbor told Dutch media that he had only ever seen one man on the farm, no children, and that there had been animals on the grounds, like geese and dogs. The local postman said that he had never delivered any letters there. "It's actually pretty weird, now I come to think of it."
The Story Didn't Take Long to Go Viral
People in the area started tweeting the news and a reporter posted pictures of the house, saying they were asked to keep away. Mark Mensink tweeted pictures saying "Apparently a family was hiding here, waiting for the end of time. Located on a canal, a few kilometers outside the village. Plenty of research. We are kept at a distance. #bizar #Ruinerwold."
Police
Police confirmed that the 58-year-old man was arrested and was under investigation after refusing to cooperate. "Yesterday someone reported to us that they were worried about the living conditions of people in a house in Buitenhuizerweg in #Ruinerwold. We went there. We still have many unanswered questions" the police said, according to BBC.com. The farmhouse has been cordoned off. Reports suggest that the 58-year-old man suffered a stroke and had been confined in his bed, which is how the boy got out. It is unclear what happened to the mother, although the Mayor said she "died some time ago."