Better known as Coronavirus, aka, the virus that took down 2020.
When California's governor ordered 40 million residents to essentially shelter in place, meaning stay home unless you're considered essential for work, unless you're buying basic necessities or seeking medical care, the West Coast was shocked to say the least. 
But deemed essential, along with pharmacies and food stores, marijuana dispensaries are to remain open as well. The well known MedMen has 33 stores in 9 states, and is currently operating under modified hours.
"As of now, we have been deemed an essential business in the markets that have established protocol," Christian Langbein, spokeperson for the company says. "We are closely following recent guidelines released by each state and local jurisdiction, plus that of the CDC and the WHO in the best interest of our customers and employees and have adopted the recommended safety protocol."
Medmen remains unscathed by the virus taking over the world. The nation's private sector has otherwise been changed since the first case of COVID-19 reached the US two months ago. 
Businesses all over America have closed non-essential businesses and recreational activities. Sports teams have stopped playing and have had to pause, or not even begin their seasons. The stock market has taken a hit, and could be on the verge of a crash and people of all ages, are out of school for the rest of the year.
But the cannabis industry? No problems there.  Weed stores are busier than ever.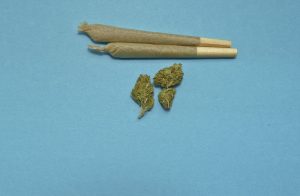 Sales have done nothing but increase since all of this craziness. "Our numbers are significantly higher than they would normally be this time of year," says Sally Vander Veer, CEO of Medicine Man of Colorado. "For the most part, we're seeing customers who are grateful that were open because they can get their medicine."
"We're encouraging online orders. So customers can go to our website site, place an order and it will be ready for them to pick up at our store. They can be in and out in 30 seconds," says Van der Veer. "On the floor of our dispensaries, we have tape that to ensure that we're maintaining six feet of distance between every customer. All of our budtenders are wearing gloves and using hand sanitizer or washing their hands in between each transaction."
Colorado considers dispensaries as essential and open for business right now as well as the Seattle-based dispensary, Uncle Ikes. 
"We're limiting the number of people in our stores at a time, we're encouraging pre-orders. If you want to talk to a budtender you're going to wait in line outside for a long time and there are chalk marks on the sidewalk showing you where to go," Eisenberg says. "Inside we're making people stand six feet apart and I think we only have, depending on which store it is, a handful of people in the stores at a time versus 20 or 50 before."
Live footage from Uncle Ike's Facebook page shows an aerial view of customers waiting to get in line and them waiting behind each white chalked line. He says, "I think if you want people to stay indoors and not go out and not interact with a lot of people? Pot's a pretty good thing to have. Then you can get stoned and watch Netflix."
Netflix and weed, people. All the weed.